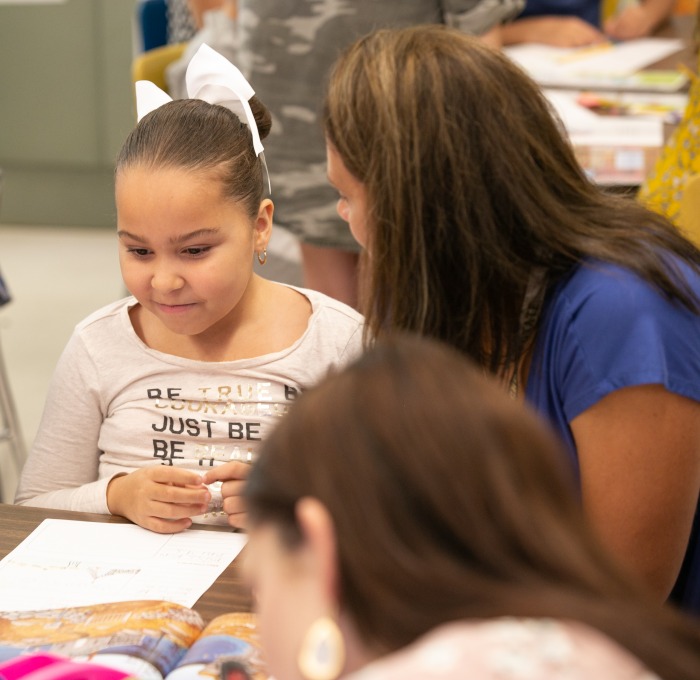 In Short
Be better prepared to teach the increasing number of multilingual learners in schools today.
Top 10 languages spoken by Massachusetts students are: Spanish, Portuguese, Chinese, Haitian Creole, Vietnamese, Cape Verdean Creole, Arabic, Khmer, Russian, and French
While total student enrollment has dropped since 2000, the number of ELL students has almost doubled to over 90,204 students, or 9.5% of the student population. 90% of school districts have at least one ELL student, 19% of districts have 100 or more ELLs. (2019)*
Courses start Summer 2022
Certificate Overview
This 18-credit graduate certificate offers current and future educators an opportunity to be equipped with the knowledge of Teaching English as a Second Language (TESL). With this knowledge, you can be better prepared for the increasing diversity in our schools. This certificate can stand alone or be combined with the hybrid M.Ed. in Curriculum and Teaching (non-licensure).
Career Opportunities
ESL teacher
ESL paraprofessional
---
Delivery
Fully online and synchronous courses.
---
Total Credits
18 credits
---
Time Frame
Can complete in 1 year (3 semesters).
*According to LanguageOpportunity.org
Curriculum and Other Information
Completed applications are reviewed on a rolling admission basis. Admissions requirements are as follows:
An official transcript of a bachelor's degree from a regionally accredited institution
Professional resume
Three letters of recommendation
A personal statement (maximum 300 words). The statement should describe your goals and reasons for applying to this program and should include information about previous coursework, training or work experience related to the program.
Graduate application and fee
Still have questions? We're here to help!
We know you're busy, so we've given you a few different options to conveniently get the answers you need. You can…