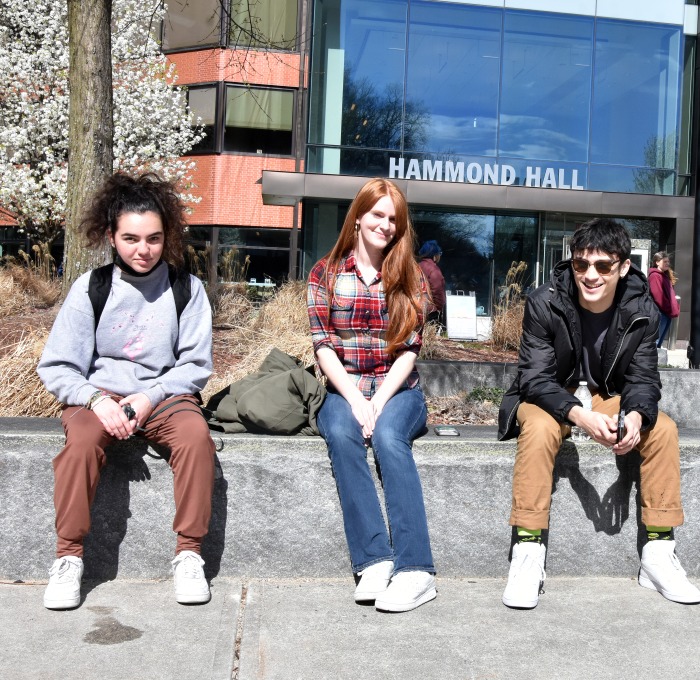 In Short
Meets the needs of students who are not seeking a teaching license, but who may already hold standard or professional licensure in special education or come from a related field.
We've got you covered
What will I do?
Establish and meet individualized goals as related to your area of expertise
What we're working on
We're making sure you're prepared to serve the needs of your students.
Hear what students and faculty are saying about our hybrid program!
Degree Overview
The Guided Studies Individualized Concentration is designed to meet the needs of students who are not seeking a teaching license. Candidates in this program may already hold standard or professional licensure in special education or come from a related field (e.g., occupational or physical therapy) and want to develop their individual interests and skills.
Students in this concentration work with an advisor to identify and receive approval for three goal areas that they wish to address through curriculum offerings. The advisor will work with the student to develop a plan of study to meet the identified goals.
Program Highlights
Candidates may complete all five courses in the BCBA program as part of their individualized plan of study.
---
Career Opportunities
People come to this program from very different backgrounds, but most stay in their positions:
Special Education
Occupational Therapy
Physical Therapy
Adapted Physical Education
---
Total Credits
39 credits
---
Time Frame
While you can complete the program in as few as 2 years, you have 6 years to complete the program.
The learning experience in this program was well beyond my satisfaction. It offered a quality and outstanding education tailored to my needs in enhancing the learning needs of my students with disabilities in adapted physical education.
Susan Crotch, '11
Degrees and Other Information
Candidates completing a Master of Education in Special Education Individualized Concentration (Hybrid), upon graduation are expected to:
demonstrate advanced knowledge and skills in three special education individualized goal areas (e.g., technology, reading, autism, severe disabilities). 
demonstrate understanding of and ability to critically analyze current issues in education from various stakeholder perspectives.
develop pedagogical skills to plan effective instruction based on knowledge of student diversity, equity, other societal issues, curriculum standards, and current research.
critically examine and analyze research in education and apply results to improve current practice.
complete a capstone project that integrates theory and best practice, and contributes to ongoing problem solving in education.  
 
Completed applications are reviewed on a rolling admission basis. Admissions requirements are as follows:
Official transcript of a Bachelor's degree from a regionally accredited institution
Three letters of recommendation
Professional resume
Official transcripts of graduate level course work from a regionally accredited institution (if applicable)
Graduate application and fee
An essay, no more than one page in length, in response to one of the following questions:

Tell us about a positive situation in which you helped a person and made a significant difference in that person's life.
What are the most important factors in establishing a long-term working relationship with students, friends, etc.?
Tell us about a significant event that involved you in a teaching or helping mode.

Describe the situation as it occurred at the time.
What did you do in that particular situation?
How did you feel about the situation at the time you were experiencing it?
How do you feel about the situation now?
What would you change, if anything?
Still have questions? We're here to help!
We know you're busy, so we've given you a few different options to conveniently get the answers you need. You can…