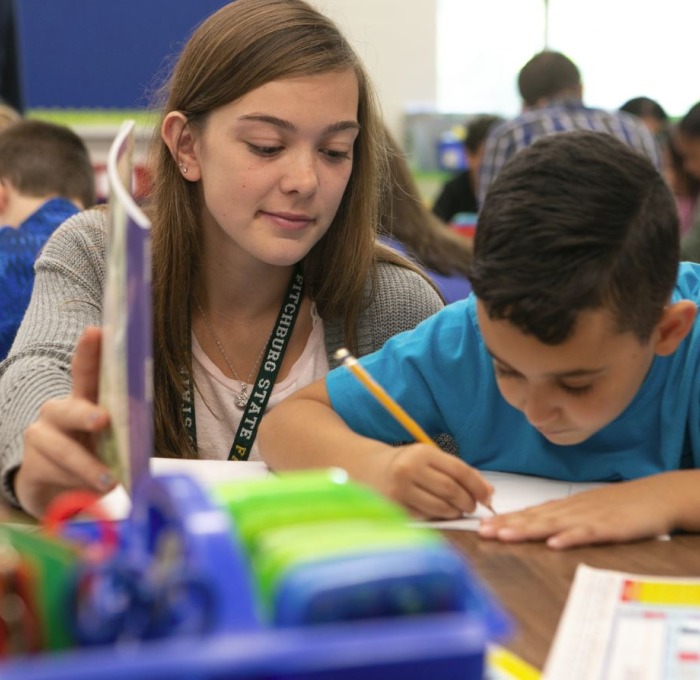 In Short
Our 100% online program provides the skills needed to educate students with autism spectrum disorders -- apply today and make a difference in the lives of children with autism spectrum disorders.
Overall employment of special education teachers is projected to grow 8 percent from 2016 to 2026. School enrollment and the demand for special education services should drive employment growth.*
Certificate Overview
The Autism Spectrum Disorders Certificate is designed to provide licensed educators with specialized knowledge and skills to meet the unique and complex needs of students with Autism Spectrum Disorders. Educators who hold a teaching license at the initial or professional level who have at least three credits related to special education are eligible to apply for this certificate program. This four course certificate program (12 credits total) is sequenced to meet the subject matter knowledge requirements for obtaining the Autism Endorsement for Educator Licensure through the Massachusetts Department of Elementary and Secondary Education.
Program Highlights
Designed for current teachers
100% online certificate
Accelerated 7-week course format
Complete in as little as two semesters, only four courses
Career Opportunities
Autism spectrum disorder specialist
Special education teacher
Applied behavior analyst
Occupational therapist
Social worker
---
Total Credits
12 credits
---
Time Frame
While you can complete the program (just four courses) in as little as two semesters, you have six years to complete the program.
*View the Bureau of Labor Statistics, U.S. Department of Labor, Occupational Outlook Handbook, Special Education Teachers (visited May 10, 2018).
Curriculum and Other Information
Note: The state requires 150 field-based experience hours, with a minimum of 75 hours in an inclusive setting with students with autism and 75 hours of additional experience in any type of school setting working with students with autism.
Autism Spectrum Disorders Certificate Program:
Students will acquire the content knowledge necessary to gain endorsement as Educators capable of meeting the needs of students on the Autism Spectrum from the Massachusetts Department of Elementary and Secondary Education, and to be successful teachers of students with Autism.
Completed applications are reviewed on a rolling admission basis. Admission requirements are as follows:
An official transcript of a bachelor's degree from a regionally accredited institution
An official transcript of a master's degree from a regionally accredited institution or matriculation into a Fitchburg State master of education degree program
Copy of an initial or professional license
Professional resume
Three letters of recommendation
A personal statement (maximum 300 words). The statement should describe your goals and reasons for applying to this program and should include information about previous coursework, training or work experience related to the program.
Graduate application and fee
Still have questions? We're here to help!
We know you're busy, so we've given you a few different options to conveniently get the answers you need. You can…