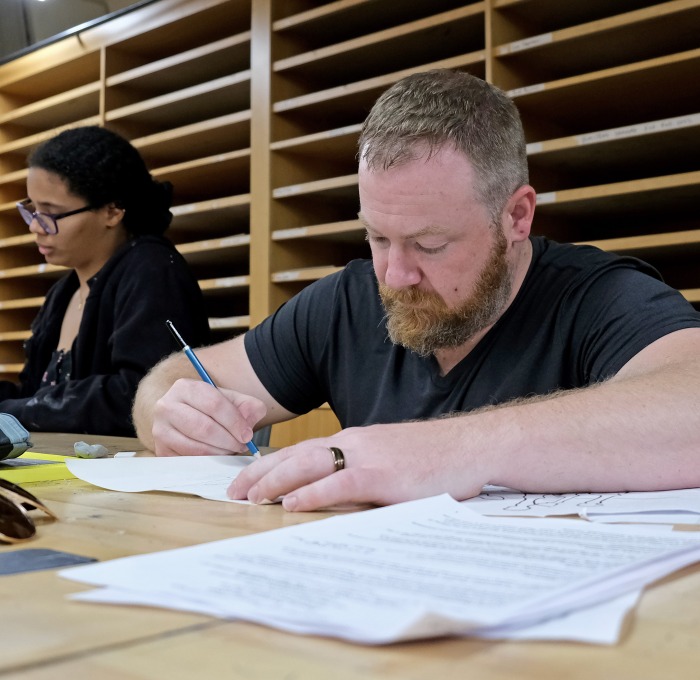 In Short
Gain a deeper understanding of art teaching practices that you'll apply directly to your workplace, as well as engagement with the content of your creative discipline.
We've got you covered
What will I do?
Enhances your artistic expertise across a range of art media. 
Become a lead teacher, mentor, or curriculum specialist in your schools.
What we're working on
We're prepping tomorrow's greatest art teachers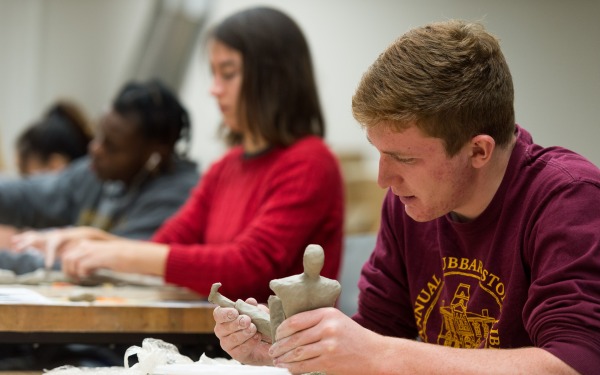 Program Overview
The curriculum for the Master of Education in Arts Education, Art Concentration seeks to further develop excellence in teaching through a core of arts pedagogy courses, while also allowing for deep engagement with creative practice in art through content courses. The Arts Education core requirements, which are shared by students in both the art and music concentrations, have an emphasis on arts pedagogy, and enhance an understanding of best teaching practices in any arts classroom. The courses study dominant current trends in pedagogical theory and methods in the arts, and place a strong emphasis on practical application in a classroom setting. The content area coursework is flexible, and should be customized to suit your own teaching and artistic emphasis; these courses are selected to deepen one's content knowledge and creative practice in visual art.
Delivery
Online, hybrid, and on-campus courses offered in the evenings with some day courses during the summer.
---
Total Credits
36 Credits
---
Time Frame
While you can complete the program in as few as 2 years, you have 6 years to complete the program.
Curriculum and Other Information
Students will:
Be able to effectively articulate and apply current educational theory to teaching and learning situations.
Be able to effectively conduct educational research that fosters reflective teaching and informs best practices in an arts classroom.
Deepen their engagement as practicing artists.
Expand the range of their knowledge about art, to enrich the scope and depth of their teaching and for their own professional advancement.
Demonstrate awareness of the impact of societal issues on the curriculum as they relate to meeting the diverse needs of individual students.
Completed applications are reviewed on a rolling admission basis. Admissions requirements are as follows:
An official transcript of a bachelor's degree from a regionally accredited institution preferably with (but not limited to) a major or minor in an arts area such as visual arts or music
A personal statement outlining the student's rationale for entering the program
Three letters of recommendation
Professional resume
Official transcripts of graduate level course work from a regionally accredited institution (if applicable)
Graduate application and fee
Still have questions? We're here to help!
We know you're busy, so we've given you a few different options to conveniently get the answers you need. You can…