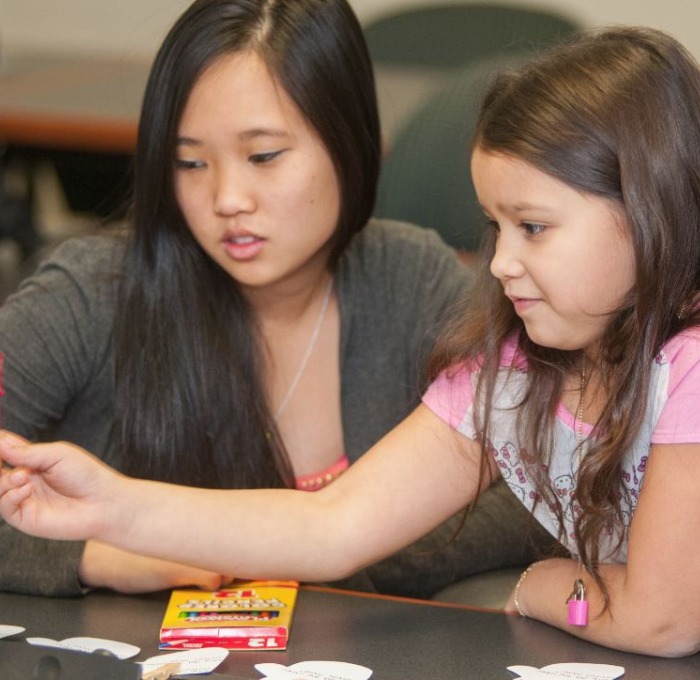 In Short
The Bachelor of Science in Educational Studies presents an opportunity for you if you're interested in working with children and families in a variety of educational settings, but do not wish to become a licensed teacher. You will examine broad educational topics from a number of diverse perspectives.
Program Overview
This comprehensive program offers specific interdisciplinary courses and an internship that will bridge educational concepts and principles in political, historical, theoretical, and social contexts. In addition, students in the educational studies program will acquire critical understandings of learning and the sociological culture of the classroom, educational institutions, and society.
Graduates of the educational studies non-licensure program will have a broad view of education necessary for career paths that require a background in formal and informal educational settings.
This major does not require the MTEL and will not lead to teacher licensure in public schools. The curriculum is more flexible than the licensure programs and provides for the opportunity work in day care centers, private schools, and other positions that do not require state licensure.
On a national level, according to the 2016-2026 Bureau of Labor Statistics (BLS) projections, the projected increase in need for positions consistent with this degree are 8-12% over the next 10 years.*
The educational studies program offers specific pathways for student success in a chosen career or for further graduate study. The pathway courses are developed in conjunction with their academic advisor and the educational studies coordinator who will assist with career mentoring. The culminating internship connects course work with real life applications. While the pathways include 4-6 classes, students may choose additional free electives to provide further breadth within their identified pathway. Students may also choose to deepen their knowledge by completing a university-approved minor.
*Bureau of Labor Statistics, U.S. Department of Labor, Occupational Outlook Handbook (visited May 2, 2019)
Experiential Opportunities
We encourage students in the Educational Studies, BS program to partake in an internship or fieldwork experience.
Read more about: Internships
Faculty-led study abroad course opportunities increase student life-transforming experiences, as do student/faculty cooperative research projects.
Read more about: Study Abroad
Curriculum and Other Information
Industrial or Freelance Trainer
Private School Vocational Technical Teacher
Project Manager
Teacher/Educator