Our general education program prepares creative and critical thinkers who integrate and communicate learning from a variety of disciplines and experiences in ways that enhance civic, personal, and professional lives.
Student Learning Showcase
The Curriculum in Action
Overview of the Program
Foundation: Foundations for Lifelong Learning
Foundation courses are mostly taken in the first year and are intended to help you develop the skills necessary to succeed personally, academically, and professionally as well as increase your familiarity with campus resources. In these five courses, you will focus on college-level reading, writing, information literacy, quantitative reasoning, and speaking and listening (through speech or World Languages).
Benefits:
Foundational skills
Cohesive first year to help build a toolkit for student success
Exploration: Critical and Creative Thinking across the Disciplines
Exploration courses will allow you to experience topics from different viewpoints and use a variety of methods to think about our world - past, present, and future - as well as build upon the skills you develop in the Foundation. In these nine courses, you will be exposed to a number of artistic, civic, diverse, ethical, historical, literary, and scientific perspectives while expanding your approaches to thinking and wellness. 
Personal Wellness
Civic Learning
Benefits: 
Building on Foundation skills

Creative Thinking
Critical Thinking
Digital Literacy
Information Literacy
Quantitative Reasoning
Reading
World Languages, Speaking & Listening
Writing

Breadth of exploration and exposure
Balance of interdisciplinary and disciplinary
Integration: Advancing and Applying Liberal Arts and Sciences Learning
Integration courses provide the opportunity to combine what you have learned in the General Education program and your major to think about more advanced ideas and problems. In these three courses, you will learn how to take knowledge and skills from different perspectives and apply them in new ways. You will also participate in a high-impact, experiential learning experience, ranging from community engagement and study abroad to independent research and internships.
Benefits:
Continued development of Exploration learning
Ability to choose focus
Potential to take a minor to satisfy requirement
High-impact practice

Civic Engagement
Experiential Learning/Internship
Student-Faculty Research Project
Student-Faculty Creative Project
Study Abroad
Team Teaching/Learning Community
Writing Intensive
Program Resources
Teaching Resources
Advising Resources
Courses with Designations
AUC Resources
Program Organization and Procedures
The Fitchburg State University General Education Program Area is designed to serve as the centralized site for general education as a discrete yet interconnected university program. It facilitates the overarching goals and maintenance of the program, including systematic assessment of learning outcomes, builds relationships with departments and offices across campus in order to manage implementation, and emphasizes how the program intersects with and supports majors. To achieve this purpose, the Program Area seeks to communicate the value of a liberal arts and sciences general education curriculum to all university stakeholders. It consistently evaluates the program as a whole in order to improve its effectiveness in helping students achieve learning outcomes and ensure that the program is aligned with the University Strategic Plan and Institutional Learning Priorities. 
Procedures
The core membership is comprised of the Program Area Chair, the Dean of Arts and Sciences, the AUC General Education Subcommittee Chair, the First-Year Experience Coordinator, the Director of Assessment, three Department Chairs representing different schools, and three faculty members representing the three tiers of the program.
Regular meetings are open to any university personnel with a vested interest in the General Education program, especially faculty teaching courses in the curriculum.
Programmatic modifications to the General Education program are proposed through the AUC governance process. Departments maintain control over developing and scheduling General Education courses, and governance committees maintain control over approving individual courses.
Program Area Members
Kisha Tracy, Chair, General Education Program Area
Franca Barricelli, Associate Vice President for Academic Affairs
Laura Garofoli, FYE Coordinator
Cate Kaluzny, Director of Assessment
Sara Levine, Dean of Arts and Sciences
Ambassador and Assessment Program 2023-2024

Chris Cratsley (Quantitative Reasoning, Procedural and Logical Thinking)
David Svolba (Personal Wellness, Ethical Reasoning, Integrative Learning)
Steve Edwards (Information Literacy, Reading, and Writing)
Collin Syfert (Civic Learning, Diverse Perspectives, World Languages Speaking and Listening)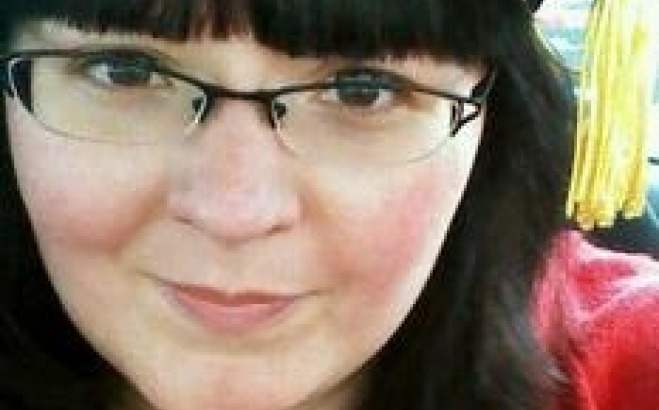 Chair, General Education Program Area
Professor Kisha Tracy, English Studies Department
"Becoming a lifelong learner is a process, and we hope to encourage students not only in the classroom but also in their extra- and co-curricular experiences to explore the connections between what they study and their everyday lives – and perhaps help them imagine a future that will change the world for all of us."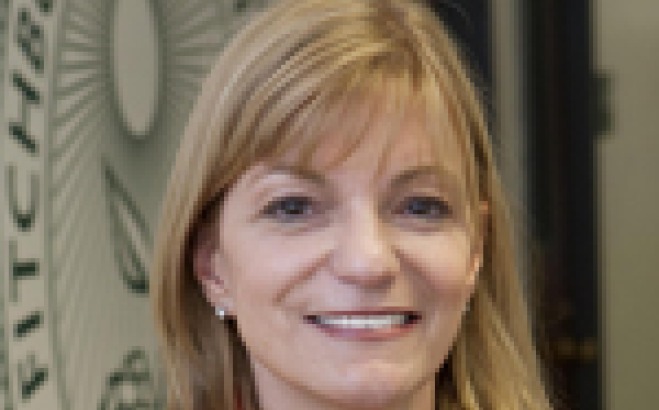 Center for Italian Culture at Fitchburg State University
Anna M. Clementi
"The liberal arts teach you how to think critically and support the formation of your soul, and contribute to the humanity in a person."
Former Director of Fitchburg Public Library
Sharon Bernard '99
"You never know when a particular subject or teacher will light a spark that will shape the rest of your life."
Contact us
The Program Area is the main contact for the General Education Program.
Find us on social media: 
Facebook
 and 
Instagram