Advance your career or explore an entirely new field. Either way, we've got you covered.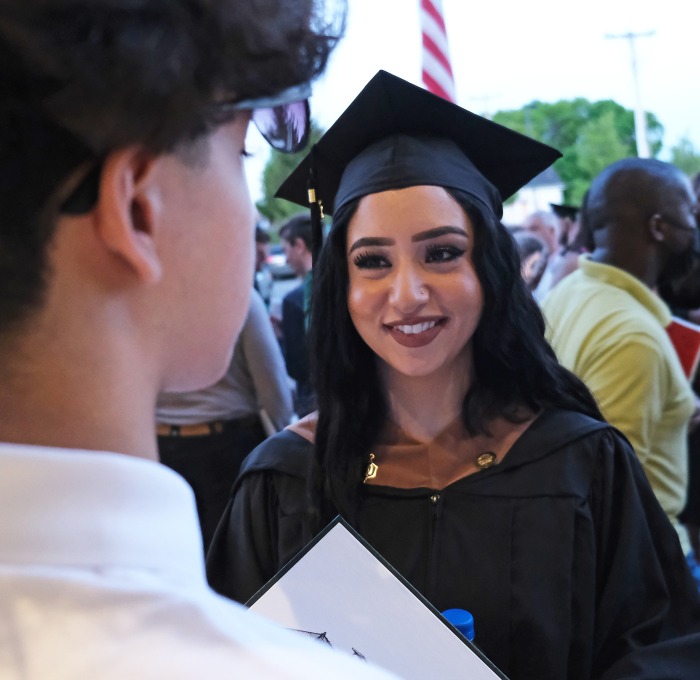 Your future on your terms. Find yours with one of our 40+ masters and certificate programs. With flexible offerings you can pursue your education on campus or online.
Our dedicated and innovative faculty is committed to your success, and they'll prepare you to make a difference.
Want to Know More?
We have many different online and in person information sessions and open houses so everyone has an opportunity to learn more about our programs.
See what we have coming up in the near future for webinars, or access our archive of past recordings. 
Learn more about next steps to take to prepare yourself for the upcoming enrollment term.
Requirements for Graduate Admissions
You must have received a bachelor's degree from a regionally accredited institution in the U.S. or have completed the equivalent of a U.S. Bachelor's degree university-level degree program. 
We ask that you submit the following credentials in addition to the individual program requirements found within each graduate program page: 
Graduate application and $50 fee
Official transcript of a bachelor's degree from a regionally accredited institution
Three letters of recommendation (excludes online accelerated programs)
Professional resume
Official transcripts of graduate level coursework from a regionally accredited institution (if applicable)
Online programs, with the exception of online accelerated programs, require a GPA of 2.8
Note that every program has individual requirements in addition to these general guidelines. Refer to the program page you're interested in to review specific requirements. 
Approved Credential Evaluation Agencies
Original credential evaluation reports showing the United States equivalency for academic credentials earned in other countries may be provided by:
We believe in more than test scores
We don't require graduate testing for any of our programs. However, if you are seeking initial licensure through a master's, CAGS or graduate certificate you are required to pass the MTEL Communication and Literacy Test. 
TOEFL (International Students only) 
Other Questions
MTEL test scores do not expire. TOEFL and IELTS scores are good for up to 2 years from date of exam.
TOEFL PBT (paper-based) 550
TOEFL iBT (internet-based) 79
IELTS graduate - 6.5
Duolingo graduate - 105
PTE Academic (Pearson Test of English) graduate - 58
The TOEFL code for Fitchburg State University is 3518.
Preparing for your graduate testing is an important part of the admissions process.
The Office of Admissions requires that you send in the original copy of your graduate exam scores directly from the test provider. We do not accept electronically scanned test score reports via email.
The Admissions Office keeps admissions materials for up to three years.
It's amazing to actually apply what you're doing in school to what you're doing right now, and know I'll be able to use it later.
Emily Donatelli
M.Ed. in Special Education
Questions? Get in Touch!
We are here for all of your questions. Let us know how we can help.
Anthony Student Service Center 102