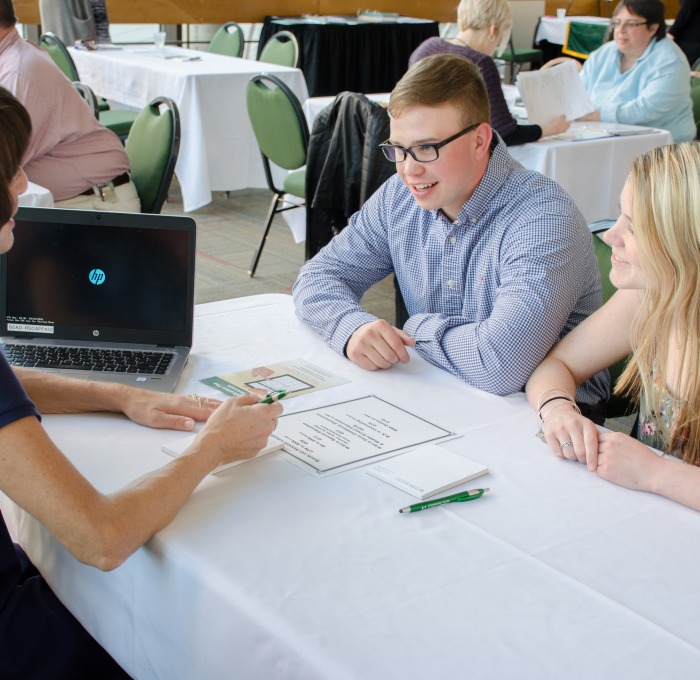 Ask Me Anything
Drop-in anytime during our open virtual hours on the second Wednesday of every month from 3 to 4 p.m. Join staff from the School of Graduate, Online and Continuing Education to ask any questions you have. You may "drop-in" virtually at any time during this open session. There is no formal format to this event- we're here to help you!
Zoom link to join Ask Me Anything events
Ask questions about:
Your program(s) of interest
Career options
Applying to Fitchburg State
Taking a class
Anything else you'd like
Criminal Justice Webinar
Wednesday, April 24, 2024 from 12 - 1 p.m.
Learn more about our Criminal Justice Master's Programs.
Register for the webinar today
Information Session - Learn what we have to offer from the staff of the School of Graduate, Online and Continuing Education. Learn about the admissions process, digital learning, and other unique details.
Online Information Session - Take advantage of our online information sessions and chat with one of our program content experts to take the initial steps to attain your educational goals.
Webinars - Webinars are free on-demand recordings that can be accessed 24/7. 
Questions? Get in Touch!
SGOCE offers graduate and undergraduate degree and certificate programs, non-credit courses for professional development, and life-long learning.
Anthony Student Service Center 112