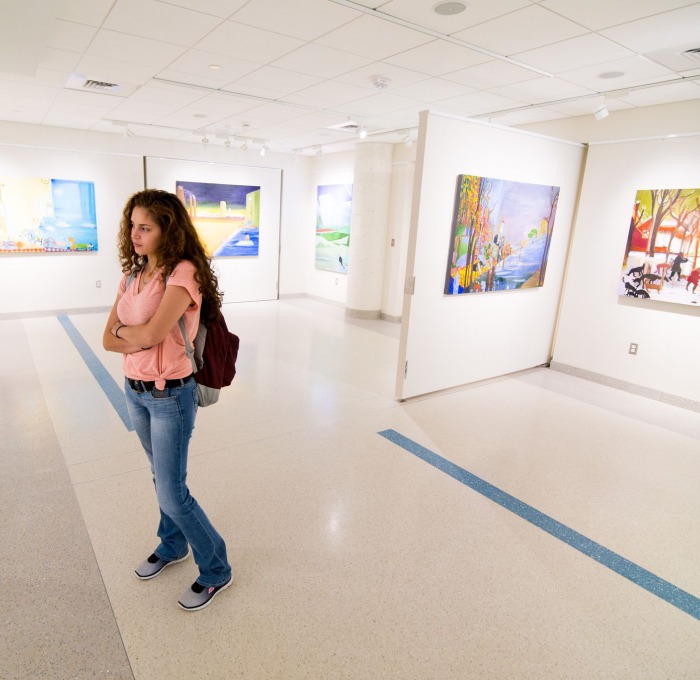 Fostering a sense of cultural appreciation is an important part of a university education and a vital ingredient for a thriving community.
CenterStage events feature national and international artists as well as collaborations with student and community groups. Our concerts, art exhibits, films, lectures and theatrical performances are a great resource for members of both our campus community and those who reside in the cities and towns of the region.
Hammond Hall Art Gallery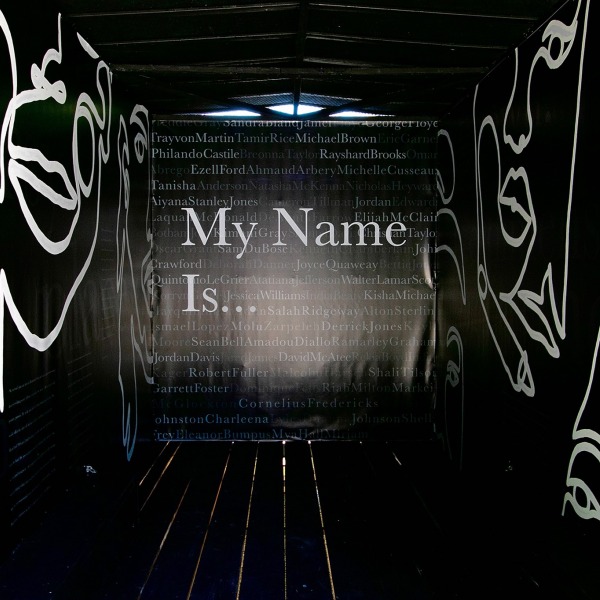 Inside VOICE by Amanda Loebelenz
VOICE by Amanda Loebelenz is on display in the Hammond Hall Art Gallery from Jan. 25 to March 12.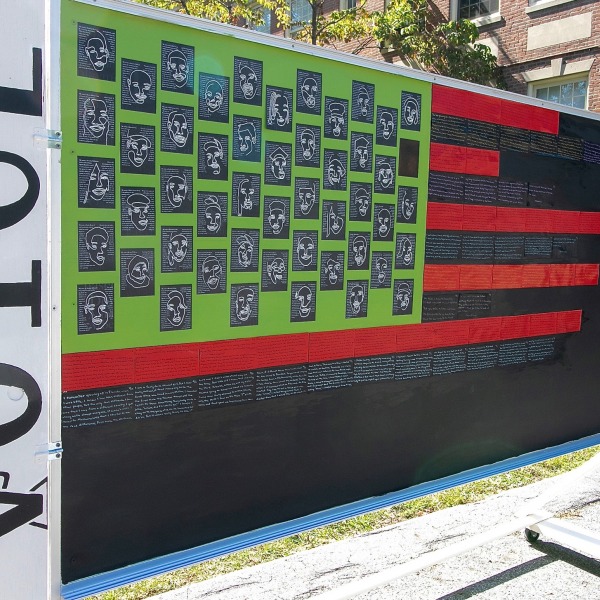 VOICE by Amanda Loebelenz
VOICE is an educational, interactive art piece made up entirely by the voices of racial minorities. It is made on a school chalkboard, painted on either side as the African-American flag and the Pan-African flag.
Raging Youth: Installations by Jean Luc Alexandre
RAGING YOUTH: INSTALLATIONS, on display in the Art Gallery through March 12, is a process-based series of installations amassed from 2D drawings, cutouts, and 3D sculptures placed amongst repurposed found objects. Interests in human anatomy and histories of human activity, including the artist's own, are major influences within the process. The gradual expansion of mediums and object gathering serve as an essential form of play and investigation throughout the creative process.
Teen Development: Field of Youth Obstacles by Jean Luc Alexandre
RAGING YOUTH: INSTALLATIONS, from its initial conception, became a "battleground" of larger societal questions and personal responses to elements of life that have greatly affected the artist up to his present age. "Such elements include struggles with social relationships, mental health, adverse situations, drug/alcohol consumption, and traumas fueling personal instability. Various installations and recordings reflect these internal battles which have manifested from environmental and social pressures toward different layers of my physical and psychological being: biological sex, race, ethnicity, gender, sexuality and creed."
Gallery Exhibitions
Spring 2021
Hammond Hall Art Gallery
Jan. 25 to March 12: 

Jean Luc Alexandre

 and Amanda Loebelenz (View the virtual exhibit here.) Below, watch Jean-Luc's gallery talk from March 3:
March 24 to April 22: ARTeries

April 28 to June 30: Visions

 
Sanders Hall Gallery Wall
June 2020 through June 2021: Photography by Nathan McGarigal '09
The Hub Series
Providing a unique opportunity to experience national acts and lecturers in a local, intimate setting is what the CenterStage Hub Series is all about.
With just over 150 seats, the Hammond Hall Falcon Hub offers a relaxed, coffeehouse-style room with comfortable seating, cash bar and a very cool atmosphere. The CenterStage Hub Series is 18-plus.
At Weston Auditorium
Some performances demand a larger space. The Weston Auditorium is a traditional 800 seat venue where CenterStage is able to bring events from big bands to larger than life entertainers. With tremendous acoustics, there is not a bad seat in the house.
ARTeries
ARTeries is our art department's bi-annual juried exhibition that showcases the strongest original student work in drawing, painting, sculpture, and mixed-media art. ARTeries provides an opportunity for the university community to celebrate the artistic talents of Fitchburg State students.
Please tour our interactive gallery below:
Fitchburg Art Museum
The city of Fitchburg is home to the celebrated 
Fitchburg Art Museum
 (FAM) -- the 
de facto
 museum for Fitchburg State. 
The staff there regularly collaborates with university students on a range of projects, from the development of marketing materials for museum exhibits, including catalogues and branded campaigns, to 
gallery space that hosts student work.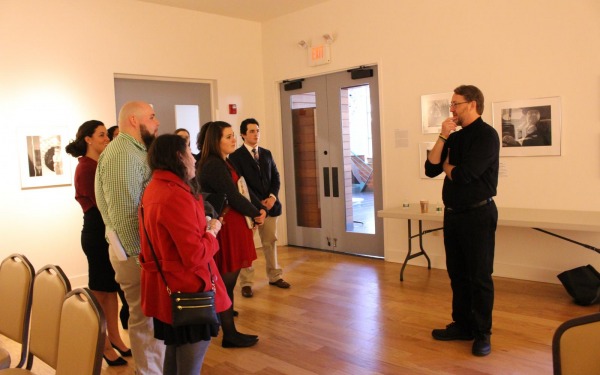 Questions? Get in Touch!
CenterStage events feature national and international artists as well as collaborations with student and community groups.
Weston Box Office
Hours: Thursdays and Fridays | 12:30pm – 3:30pm