Whether you're a student, faculty, or staff there's always something to do.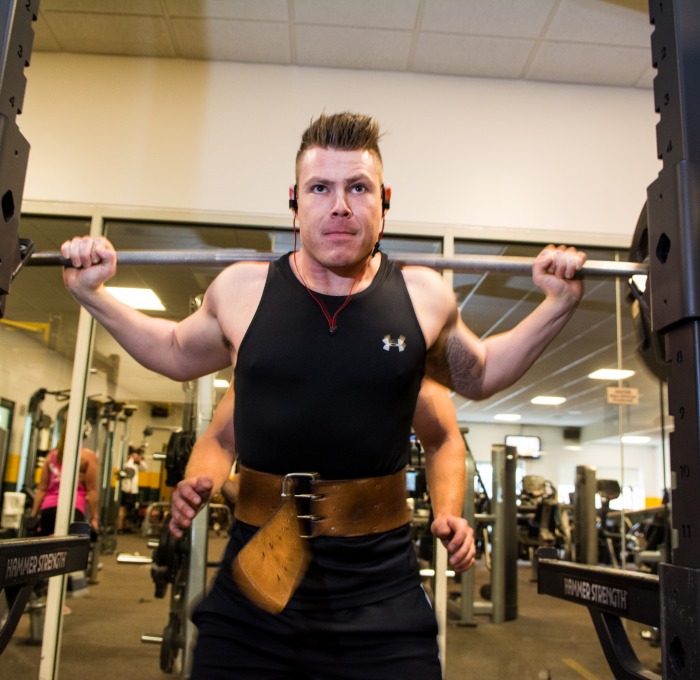 Hop on a treadmill, get together with some friends to shoot baskets, or take a group exercise class. No matter what you'll find that you can do it at the Rec Center.
State-of-the-Art Facilities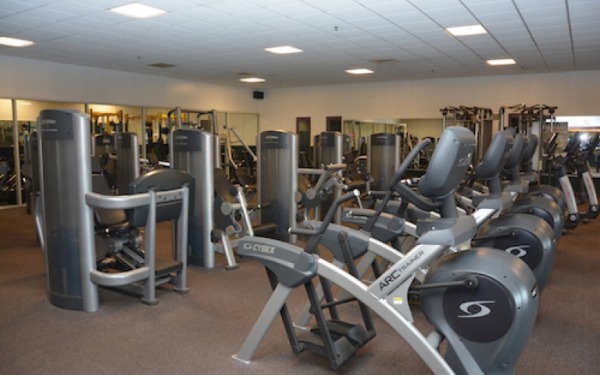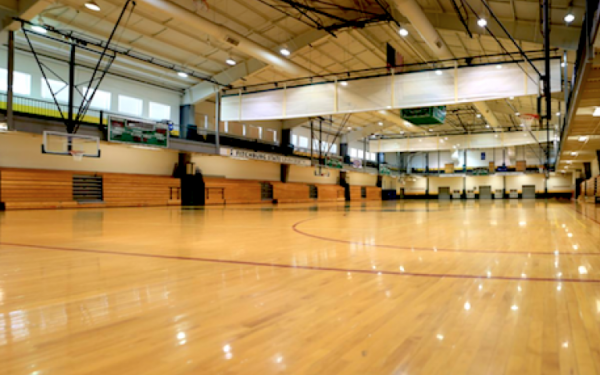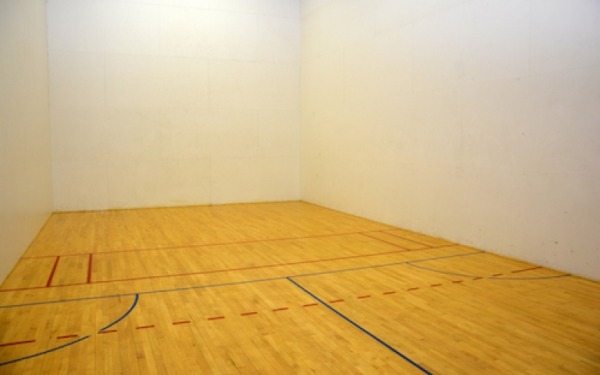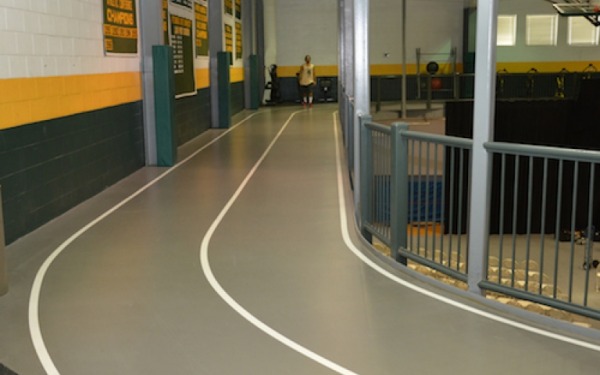 Services
Fall and Spring Semesters
Monday - Thursday: 7 a.m. - 11 p.m.
Friday: 7 a.m. - 5 p.m.
Saturday: 12 - 5 p.m.
Sunday: 3 - 10 p.m.
Break Hours (Spring, Summer and Winter)
Monday - Friday: 8 a.m. - 5 p.m.
Saturday and Sunday: CLOSED
Labor Day Weekend - September
Saturday: 12 - 5 p.m.
Sunday: 12 - 5 p.m.
Monday: 12 - 11 p.m.
Columbus Day Weekend - October
Saturday: 12 - 5 p.m.
Sunday: 12 - 5 p.m.
Monday: 12 - 11 p.m.
Veteran's Day - November
Veteran's Day: CLOSED
Thanksgiving Week 
Sunday: 6 a.m. - 8 p.m.
Monday: 8 a.m. - 5 p.m.
Tuesday: CLOSED
Wednesday: 8 a.m. - 5 p.m.
Thanksgiving Thursday: CLOSED
Friday: 3 - 10 p.m.
Christmas Eve and Day
December 24 and 25: CLOSED
New Year's Holiday
January 1: CLOSED
Martin Luther King Day - January
Monday: 12 - 11 p.m.
Presidents' Day - February
Saturday: 10 a.m. - 4 p.m.
Sunday: 12 - 5 p.m.
Monday: 12 - 11 p.m.
Patriots Day - April
Saturday: 12 - 5 p.m.
Sunday: 12 - 5 p.m.
Monday: 12 - 11 p.m.
Easter Sunday
5 - 10 p.m.
Memorial Day
May  - CLOSED
4th of July
July 4 - CLOSED
Intramural Sports at Fitchburg State offers something for everyone, ranging from one-day events to 6-week leagues. We are constantly striving to meet the needs of our campus community by providing a variety of activities to participate in. This is a great way to be active and have a great time with old friends and new. Be sure to learn more by viewing the Intramural Participant Handbook.
To sign up for the following teams sports, please complete the online form.
Falcon Cup Sports
Dodgeball
Basketball
Floor Hockey
Volleyball
Water Polo
Ultimate Frisbee
Intramural Decathlon Activities
Darts
Match Game
Basketball Shooting
Table Tennis
Billiards
Home Run Derby
Pickleball
Ladder Golf
Cornhole
Other Intramural Activities
3 on 3 Basketball
3-Point Shootout
To register for an intramural sport or activity, simply email Laura Pierce in the Intramural Sport office at lpierc14@fitchburgstate.edu or call 978.665.4648.
Live Classes
Each semester we have a number of classes that are led by student or professional instructors. We offer classes such as Yoga, Boot Camp and Insanity classes.
Registering for Classes
In order to sign up for your favorite class, simply stop by the front desk of the Rec Center or call 978.665.3683. You may only sign up for a class during the current week. Every Sunday we will open up the schedule for that week. Should you find that a class is full, we recommend that you attend the class in case we have no-shows. We will start the waiting list line 10 minutes prior to the class outside the Aerobics Studio.
Fitness on Demand
If you've been wanting more classes offered, you'll be excited to learn more about Fitness on Demand. Through this system we now have roughly 100 classes that can be experienced at the touch of a button. Simply select your class and in an instant our 120" screen will lower, showing you an experienced instructor ready to lead you through your selection. You will find all the fitness equipment you need as well, including fitness mats, kettlebells, medicine balls, spin bikes and stability balls.
Monthly Fees

 
Spouse of Student, Faculty or Staff (Includes Fitchburg State retirees and their spouses)
$12.50
Children of Student, Faculty or Staff
(Ages 4-17)
$ 8.00
Alumni or Spouse of Alumni
$25.00
Alumni Family Membership
(Includes Spouse and Children ages 4-17)
$40.00

Short Term Options

 
Dependents of Student, Faculty or Staff (Ages 18-23) - Winter Session
Summer Session

$25.00
$75.00

Punch Card (ID Required) - 5 Visits
Summer Session

$15.00
$45.00

Guest Fee or Daily Fee - 1 visit
(for those eligible for membership)
(ID Required)
$ 5.00
At the Rec Center we see many students and we try to develop programs that appeal to many. Some programs, like group exercise and intramural sports, are well known. We hope you may have interest in some of our other programs as well.
Fitness Incentive Programs
We have a number of programs designed to reward those that have decided to make fitness a part of their lifestyle. For some, this could be a carrot that helps them get started on a new routine. For others, it might serve as a reminder of the many hours they have devoted to fitness. With each of these programs there is a long-term goal in mind that may take 3 weeks or 3 years to reach. Either way, we hope it keeps you coming back! All you need to do is let our staff member know how many miles or laps you've put in that day. Now is the time to get started!
Board Game Challenges
As many of us will remember from our childhood, board games can be just as exciting and competitive as more physical games. To us, recreation is more than just exercise. It's how we choose to spend what free time we have. We think this is a healthy, social way to spend your time. Whether you break a sweat may depend on how close your game is. Check out the calendar now! Our first challenge is Parcheesi in late September.
Educational Classes
In Recreation Services we believe in activities that lead towards a healthy balanced lifestyle long after you've graduated from college. We also realize that not everyone is itching to lift weights or play racquetball. Hopefully, you may have interest in getting together with friends to play games. Read the flyer to learn more about the dates and times we'll be teaching the campus community how to play great games like cribbage, backgammon and more.
We wouldn't be able to operate the Recreation Center and provide quality recreational programming without great student employees. If you think you might be interested in employment with Recreation Services, take a look below at the variety of opportunities we have for students. In order to apply for a position, view current job openings.
Recreation Attendant
Recreation Supervisor
Intramural Official
Intramural Supervisor
Group Exercise Instructor
Video Production
Marketing and Promotions
Have questions? Get in touch!
The Recreation Services Department offers group exercise classes, intramural sports, fitness incentive programs and other activities for students, faculty and staff.
Athletics and Recreation Center 112
Brad Cohrs
Director of Recreation Services
REC 112