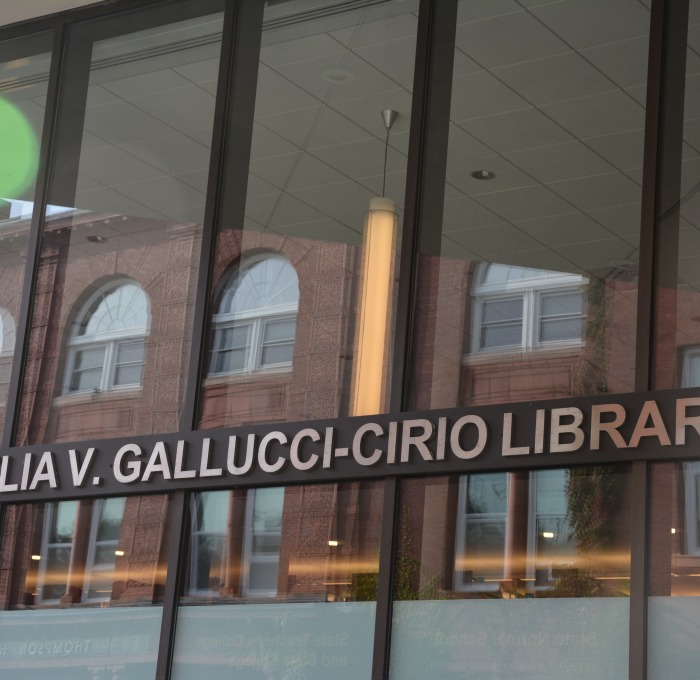 SIGN UP FOR THE CIC MAILING LIST TO KEEP INFORMED ABOUT OUR ACTIVITIES AND EVENTS
Through an initial gift from Mrs. Amelia V. Gallucci-Cirio of Phoenix, Arizona, the Center was established in 1999 as one of the University's community outreach programs. Several major gifts have been added to an endowment fund that provides annual income for the Cultural Series and the Center's Italian language and culture initiatives.
The CIC Archives at Fitchburg State can help you preserve your Italian heritage artifacts for future generations. Your photos, paper documents, films, paintings, sculptures, biographies, etc. will be shared online and made available for scholarly research. Please feel free to contact the CIC Archives via email with any questions. 
Center for Italian Culture Archival Collection in the Library's University Archives
Located in the University Archives and Special Collections, the Center for Italian Culture (CIC) archival collection consists of donated materials from individuals, families, and organizations, and presents archival documents and artifacts related to the history of Italian-Americans in New England, with a particular focus on Central Massachusetts.
The CIC archival collection includes both physical items as well as digitized materials. You can explore the digitized portion of the collection anytime through the Archive's Digital Archive. We invite you to explore our most recent addition, the Michael Vincent Addorisio Family Collection. This new collection includes a series of letters written by a son of the City of Fitchburg, Michael Vincent Addorisio, to his family during World War II. The letters, postcards, and medals presented here depict a military life that was tragically cut short while serving on the USS Reid during World War II. This collection was carefully curated, preserved, and donated by Michael Vincent Addorisio's niece Rose Anne Addorisio, a Center for Italian Culture Board Member, and Professor Emeritus from Fitchburg State University.
The physical collection is accessible to any member of the University community, including alumni as well as visiting scholars and the public. The University Archive is located on the Street Level of Hammond Hall, Room S03. Visits to the Archive are by appointment only Monday through Friday, 8:30 a.m. - 4:30 p.m. Please note that evening or weekend hours can be arranged with advance notice. Contact the Archivist. Asher Jackson, at ajacks19@fitchburgstate.edu or 978.665.4869.
Scholarships
Center for Italian Culture / AVGC Scholarship
Questions? Get in Touch!
The Center for Italian Culture assists in sponsoring the Fitchburg State University Cultural Series, scholarships, and various Italian language and culture initiatives.
Amelia Gallucci-Cirio Library, Fourth Floor