Teresa Fava Thomas
PROFESSOR
Economics, History and Political Science
School of Arts and Sciences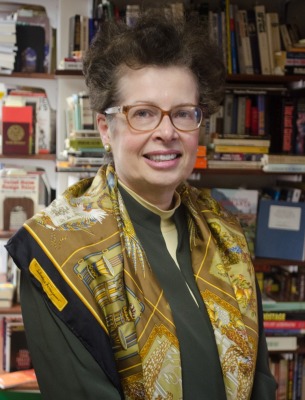 Courses Taught
World Civilizations I (HIST 1000)
World Civilizations II (HIST 1100)
Italian American History: Immigration and Identity (HIST 2420)
Modern Italian History: Risorgimento to Today (HIST 3000)
Vietnam: A Century of Conflict (HIST 3740)
Cold War: A Global History (HIST 3750)
U.S. in World Affairs: 1898 to the Present (HIST 3850)
Background
Ph.D., Clark University
M.A., Clark University
B.S., Fitchburg State University
Professor of History, 1998
Central Italy and the Allies during World War II
Italian immigration to Massachusetts
Current Projects:
Research on Allied strategic bombing in central Italy 1943-44 and migration from central Italy to Massachusetts, 1880-1920.
Books
Thomas, T.F. (2016). American Arabists in the Cold War Middle East, 1946-75: From Orientalism to Professionalism. Anthem Press.
Thomas, T.F. (2015). The Reluctant Migrants: Migration from the Italian Veneto to Central Massachusetts. Teneo Press.
Book Chapters and Articles:
Thomas, T.F. (2010). "Arresting the Padroni Problem in America 1881-1901: Italian Diplomats, Immigration Restrictionists, and the Italian Bureau," Altreitalie: International Journal of Studies on the People of Italian Origin in the World.
Thomas, T.F. (2015)."The Assimilationists: Sarah Wool Moore and the Society for the Protection of Italian Immigrants." In Guida, G. (Ed.), What is Italian American? Selected Essays from the Italian American Studies Association. Italian American Studies Association.
Thomas, T.F. (2007). "The Druze." In P.N. Stearns (Ed.), Encyclopedia of the Modern World. Oxford University Press.
Thomas, T.F. (2017). "German Immigration to Fitchburg, Massachusetts." In Kreiten, K. and Michelis, K. (Eds.), Kleve am Niederrhein und Fitchburg in Massachusetts - Partnerstädte.
Thomas, T.F. (2012). "Retrospective Review: the Historians of Revine Lago, Giuseppe Grava and Giovanni Tomasi." News on the Rialto: Newsletter for Studies on Venetian History. Brigham Young University, Gladys Krieble Delmas Foundation.
Thomas, T.F. (2018). Review of H-DIPLO, Society for Historians of American Foreign Relations, Roundtable Review of O. Khalil, America's Dream Palace: Middle East Expertise and the Rise of the National Security State, 14(18).
Conference Presentations:
Thomas, T.F. (2018). "Allied Bombing of Rome 1943-45: Strategic Debate and Process of Recovery." New England Historical Association.
Thomas, T.F. (2017). "Facing the Enemy: Italian Clergy Under Occupation and the Peace Plan of Pope Benedict XV." Italian American Studies Association Conference.
Thomas, T.F. (2018). "Strategic Bombing in Rome and Palestrina Italy: Measuring the Cost of War." Keynote Address, FSU Faculty Research and Scholarship Symposium.