This unique advisory board is composed of area citizens and university community members. Their participation and oversight is the driving force behind the Center's current programs and future initiatives.
Executive Committee 22-23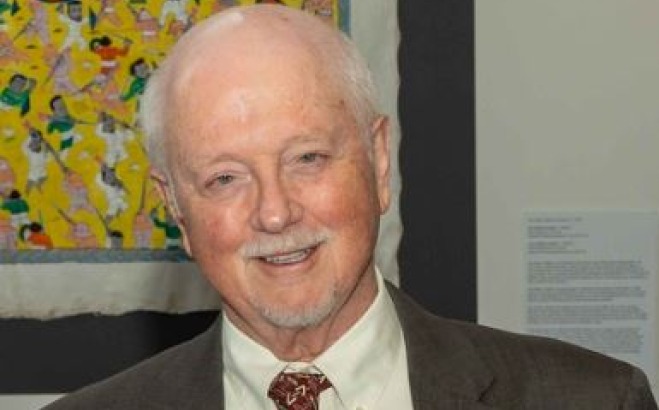 President
Vincent Ialenti, Ed.D.
Vincent retired after 49 years at Mount Wachusett Community College where he served as a faculty member, chair of the Broadcasting and Telecommunications Department, Dean of Academic and Institutional Technology, and as interim vice president of Academic Affairs. He joined the Center for Italian Culture in 2015. Vin holds a Bachelor of Arts from Providence College, a Master of Arts from Syracuse University and an Ed.D. from the University of Massachusetts. In 2017 Vin was granted his Italian citizenship and traces his roots to Casale in Abruzzo and Campolieto in the Molise region.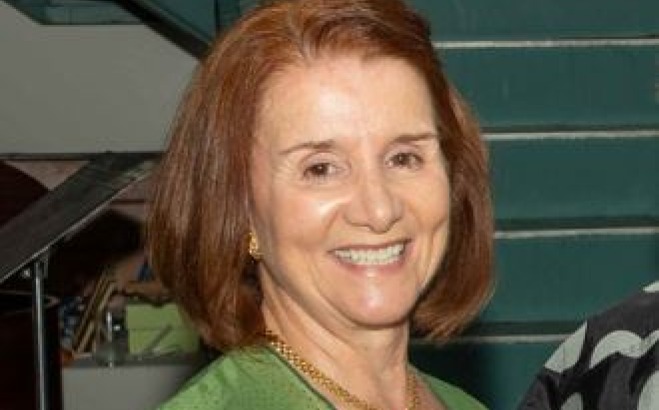 Vice President
Janice Testagrossa
Janice's involvement with the CIC goes back to its origins in 2001. She is the former owner of Fitchburg's Prime Thread Tailoring and Alterations and is pleased that after retirement she has more time to share with the organization and her roles of wife, mother, and nonna. Raised in Fitchburg and Lunenburg, Janice earned degrees at Endicott College, UMass Dartmouth, UMass Amherst and Fitchburg State. She has served as an Italian Language instructor for local adult education programs and for the School of Graduate, Online and Continuing Education at Fitchburg State. Janice loves world travel and has studied and visited Italy many times and spent time with family in Tusa/Palermo Sicily.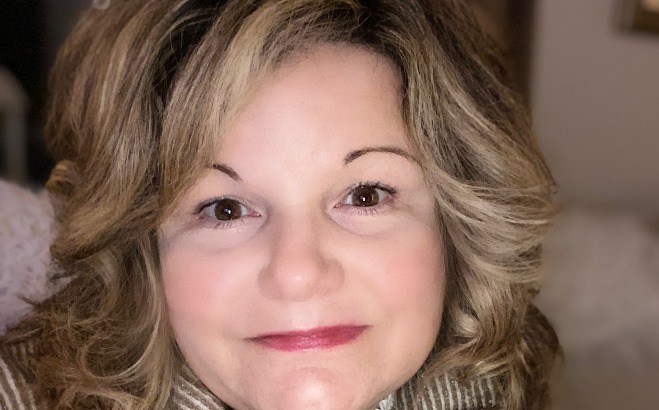 Secretary
Ann-Margaret Tessi-Mitchell
Throughout her career, she has served the Leominster Public Schools in various capacities recently as a Title I Curriculum Specialist and is now the Principal of Early Childhood Education in Leominster. Ann-Margaret has an undergraduate degree in elementary education and Spanish from Assumption College and holds a Master degree from Lesley University. She joined the CIC in 2016. Ann-Margaret is in her second year serving on the Center for Italian Culture Advisory Committee. Ann-Margaret has traveled to Italy several times, often visiting her cousins, who now live in Rome, but whose ancestry can be traced back to the province of Avellino. She is a third generation member of Saint Anthony di Padua Church in Fitchburg, where her children have been active participants in the Madonna Della Cava Festival. Ann-Margaret enjoys traveling, spending time with family and friends and teaching her two sons about the wonderful Italian traditions that were embedded in her childhood.
CPA Treasurer
Karen J. Spinelli
Karen J. Spinelli is a certified public accountant and owns her own CPA firm, Spinelli CPA, PC, with offices in Leominster and Worcester. Karen has over twenty-two years of experience preparing tax returns and financial statements for individuals, businesses and non-for-profit Organizations. Karen joined the Center for Italian Culture as the treasurer in 2018. In addition, Karen serves on the Boards of Trustees of Fitchburg State University and the Fitchburg Art Museum. Karen graduated from Fitchburg State with a bachelor's degree in 1992. Karen grew up in Fitchburg and currently lives in Leominster with her husband and two children.
Dr. Franca Barricelli
Dr. Franca Barricelli became Fitchburg State's Dean of Arts and Sciences and joined the CIC Board in 2017. 
By training an Italian cultural historian, she works, in collaboration with faculty, to develop and deliver innovative programs in the departments of Behavioral Sciences, Communications Media, English Studies, Economics, History and Political Science, and Humanities. Prior to joining the Fitchburg State community, she served as Professor of History and Associate Dean at the University of Wisconsin Oshkosh, where she taught early modern European history, including frequent summer courses in Rome and Florence and a semester at Cambridge University.
Franca earned her B.A. at Scripps College in Claremont, Calif, before completing her M.A. and Ph.D. in history at the University of Wisconsin Madison. She traces her ancestry to both northern and Southern Italy (Tuscany, Emilia-Romagna, Benevento, and Avellino) and lived in Florence as a child. She attributes her academic research interests in Italian theatre, music and art history to her heritage and early experiences abroad.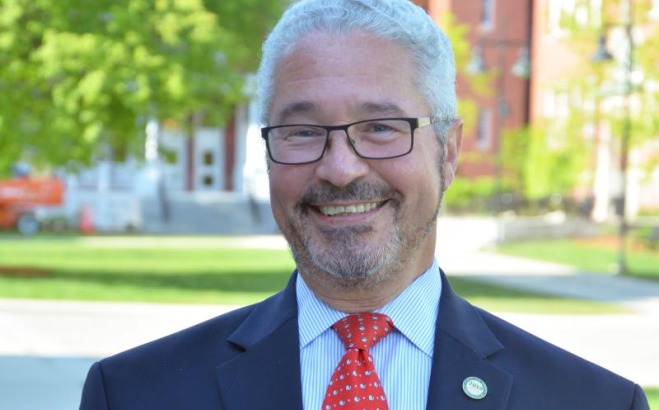 Jeffrey Wolfman
Jeffrey Wolfman joined Fitchburg State University as the Vice President for Institutional Advancement and the CIC Board in 2019. In this role, Jeffrey provides strategic direction, vision and management of the university's comprehensive fundraising programs, and serves as a key adviser to the president on all matters related to institutional advancement. Jeffrey has over 40 years of senior level experience in fundraising, development, grant management, marketing and annual giving. Previously Jeffrey held the position of Director of Development at Hampshire College, Director of Institutional Advancement for the Wadsworth Atheneum Museum of Art in Hartford, CT, and leadership roles at UMass Amherst and UMass Dartmouth.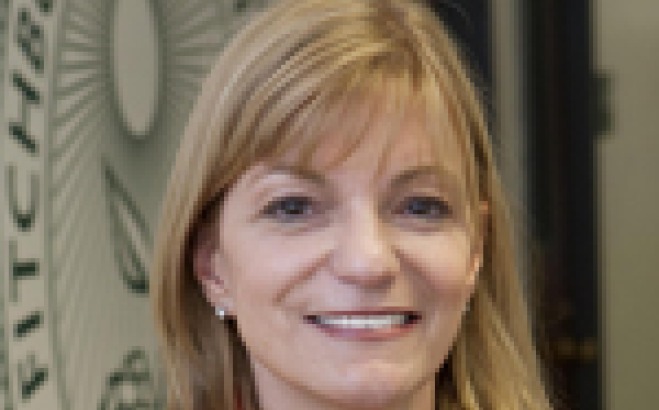 Anna Maria Clementi
Anna is a founding member of the CIC. Anna is proud of the CIC's 20+ year history of promoting the language and culture of Italy. She invites all who visit this site to contribute to the organization by attending sponsored events, studying the language and perhaps becoming active members of the Center for Italian Culture. Anna has served on the Board of Trustees at Fitchburg State University and the Education Committee of the Fitchburg Art Museum Board. At Boston College, Anna earned a B.A. and M.A. in Italian studies and a B.A. in French studies. She traces her ancestry to Corfinio, Aquila in the province of Abruzzo. She is passionate about all things Italian and is especially happy to sponsor the annual Fred Plotkin Italian Dinner at Fitchburg State through her family foundation. Her proudest accomplishment is being a mom to three wonderful children and nonna to two grandchildren.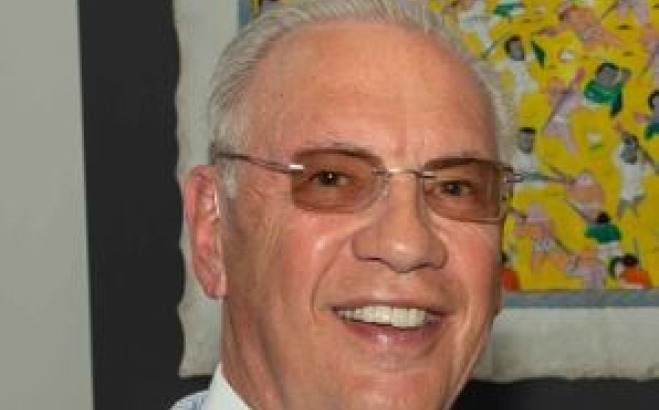 Hank Lisciotti
Hank has been a member of the board since 2012. A life-long Leominster native, Hank retired after 35 years as a plastics industry executive. A graduate of Becker College and Clark University, Hank served on the Board of Directors and chaired the Leominster Credit Union for over a decade. In addition, he lectured at St. Anna's Church for over 30 years and has been a member of the Leominster Zoning Board and the United Way Budget Committee. Hank was married to Loretta DiRusso (former CIC board member) for 52 years and was blessed with three children Kevin, Gregg, and Kristin and three grandchildren. He has been a beekeeper for over 40 years and is interested in Italian ancestry and history. Hank's ancestors immigrated from Cocullo, Corfinio, Capestrano, and Civitaretenga in the Abruzzo Province of Italy, and in 2004 Hank was granted his Italian citizenship.
Center for Italian Culture Board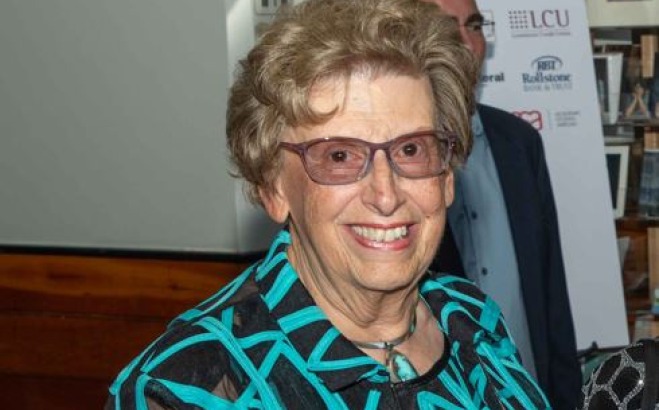 Rose Anne Addorisio
Rose Anne, a retired faculty member of Fitchburg State, earned both bachelor's and master's degrees in education from Fitchburg State. She has also studied at various other colleges in Massachusetts.
She served on the Fitchburg State Alumni Board of Directors for 17 years where she served as vice treasurer, treasurer, vice president, president and past president. In September of 2008 Rose Anne joined the Advisory Board of Center for Italian Culture.
Her parents were both born in Italy. Rose Anne's father was from the Province of Avellino and her mother was from the Province of Bari. She enjoys traveling and researching the genealogy of her family.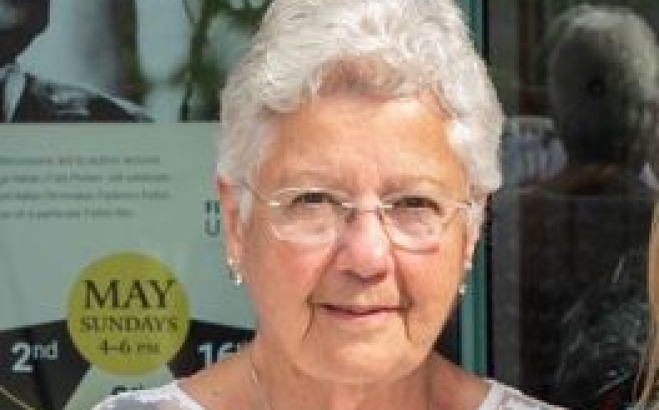 Pauline Carulli
Pauline joined the Center for Italian Culture in 2015. She currently serves on the Scholarship Committee. Pauline holds a B.A. from Regis College and a M.Ed. from Fitchburg State University. She taught for 34 years in both private and public school systems. She retired from Leominster High School in 2015 where she held the position of Chair of World Languages. Pauline's ancestors are rooted in the Foggia and Sicily regions of Italy. Her spare time is filled with cooking, reading, music and keeping up with grandchildren and their families.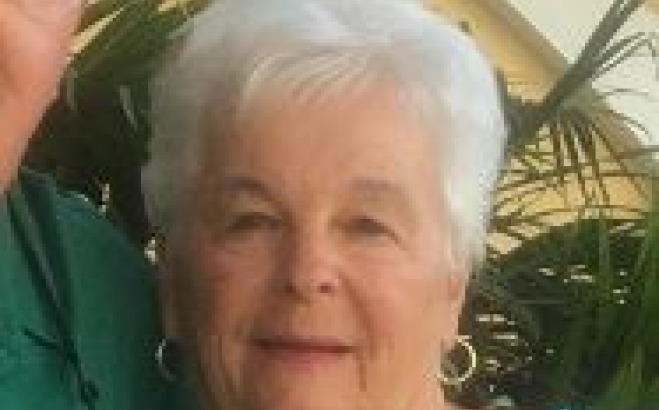 Mary Dennen
Mary joined the CIC in 2014. She is a first generation American whose parents immigrated from Pretare and Bari Italy. Mary received her bachelor's and master's degrees in education from Fitchburg State, and a CAGS in counseling/school psychology from Anna Maria College and served on the Fitchburg State Alumni Board of Directors for 15 years. She worked as a special needs teacher for 30 years, including 23 years at Fitchburg State's McKay Campus School and worked as an adjunct professor at Fitchburg State, teaching undergraduate courses as well as supervising and evaluating prospective graduate students in the field of Special Education.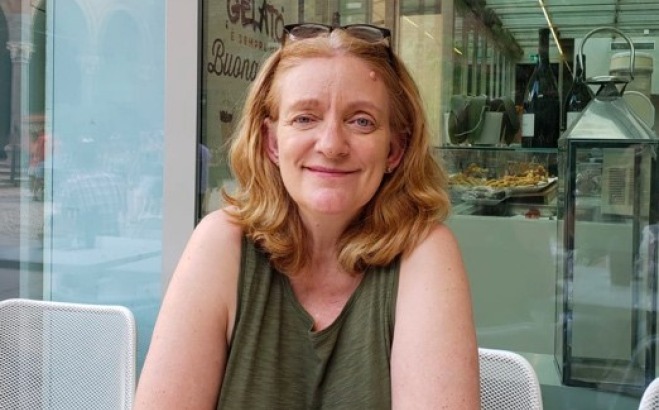 Rala Diakite, Ph.D.
Rala Diakité is a professor in the Humanities Department at Fitchburg State. She received her Pd.D. in Italian Studies from Brown University, and has been teaching courses in Italian Language and Culture since her arrival in 2004. Her research interests include all things medieval, as well as contemporary theatre, and food studies. Rala is engaged in a long-term project translating and annotating the medieval chronicle of Giovanni Villani. She has developed and led summer study abroad courses to Verona and other Italian cities - most recently a course on Italian Language and Food in 2022. Her pastimes are Jazz Piano and cooking. Rala has proudly served on the CIC advisory board since 2004.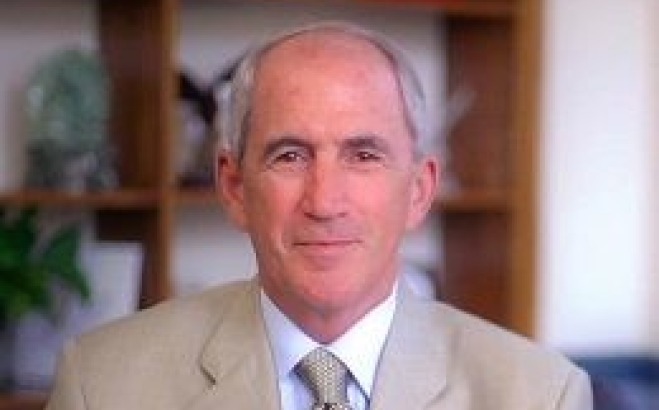 Michael Fiorentino, Ed.D.
Michael Fiorentino joined the CIC Board in 2020 bringing with him a career in higher education that spans 44 years and culminated in his appointment as President of Lock Haven University from 2011 until 2018. Prior to his appointment at Lock Haven, Mike served as Executive Vice President of Academic Affairs at Fitchburg State University and held leadership positions at Framingham State University. In addition to his administrative roles, Mike taught at the secondary school and university levels, and he served on several American State Colleges and Universities (AASCU) national committees. He also has extensive experience in international education and has worked with International American schools in Central and South America, Mexico, the Caribbean, Europe, and the Middle East. Dr. Fiorentino earned a Doctor of Education in Educational Administration from the University of Massachusetts, Amherst; a Master of Education in Special Education from Boston University; and a Bachelor of Science in Special Education from Fitchburg State University. Mike traces his ancestry to City of Foggia in the region of Apulia and province of Foggia.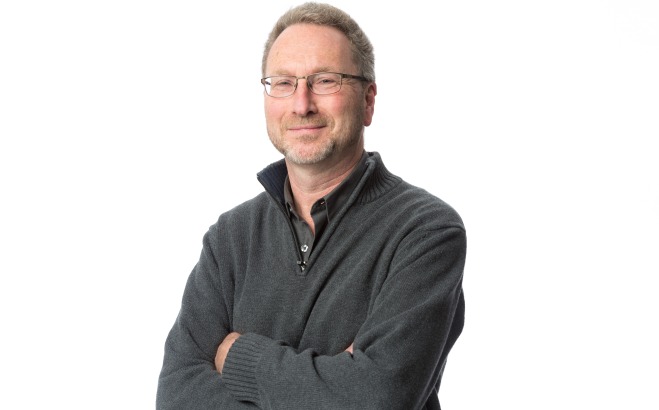 Petri Flint, Ph.D.
Petri Flint joined the Fitchburg State faculty in fall 1999. He has served as chair for the Humanities department since fall 2016, when he also began serving on the board of the CIC He has also served as program chair of the Arts Education M.Ed. program since 2015. His teaching responsibilities have included a wide range of courses in studio art and art history, but while he has been serving as department chair, his teaching has focused on a narrower range of studio art courses in drawing and painting at both the undergraduate and graduate level. He is an artist who has exhibited his paintings regionally and nationally in a range of exhibitions, and most recently had work selected for a show, Nor'easter, at the New Britain Museum of American Art in Connecticut in the fall of 2020.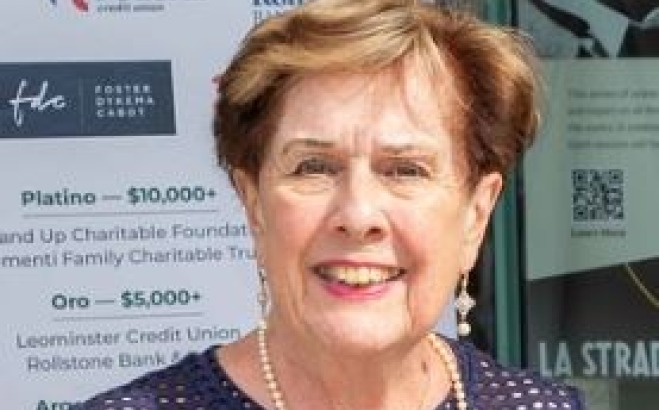 Irene Greco
Irene C. Cucchiara Greco born October 4, 1939, to Vera (Legay) and Albert Cucchiara. Attended the Fitchburg school system and after high school enjoyed working in her family-owned business as a bookkeeper. She was a clerk at Auto Parts of Leominster for several years. In 1965 married Giulio G. Greco of Leominster, and raised twin boys, Christopher, and Craig. She volunteered at Leominster Hospital and Fitchburg Art Museum. Currently volunteers as an election official for the City of Leominster. Past member of Leominster Order Sons of Italy #185 and board member of Center for Italian Culture at Fitchburg State University.
Jacalyn Kremer
Jacalyn became the Dean of Fitchburg State's Amelia V. Gallucci-Cirio Library in 2018 and joined the CIC Board the same year. Jacalyn brings a student-centered approach to the library and welcomes library-faculty partnerships to fulfill the educational mission of Fitchburg State. She is currently the chair of the CIC Archives Committee and her goal is to increase the holdings of the CIC archives and make it more accessible to the local community and researchers. Jacalyn comes to Fitchburg State from Fairfield University in Connecticut, where her work focused on advancing student learning and supporting faculty teaching and scholarship. She has a degree in business and mathematics from LeMoyne College in New York and a master's degree in library science from Southern Connecticut State University. Before becoming a librarian, she was an actuarial benefits consultant.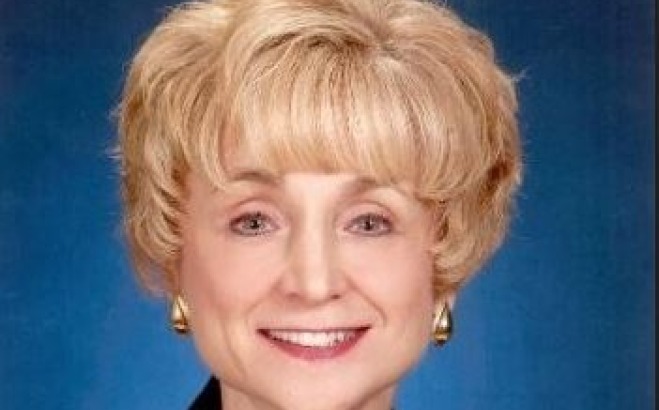 Diane M. Macchio
Diane joined the Center for Italian Culture in 2021 and is a project/ program manager with over 16 years of experience in leading project/program success, planning, scheduling, interfacing with customers, and operating among multiple stakeholders.  Diane's academic credentials include a BS Degree in Education and a Graduate Certificate in Technical Writing and Computer Science from Fitchburg State University. She earned her MBA, concentrating in Computer Information Systems, from Bentley University. Professionally, Diane is certified as a Project Management Professional (PMP), Agile Scrum Master, Lean Six Sigma Green Belt, Information Security Manager, Risk and Information Systems Control Manager, and Business Continuity Professional. Diane traces her ancestry to both the towns of Avellino on the mainland of Italy and to Tusa on the island of Sicily.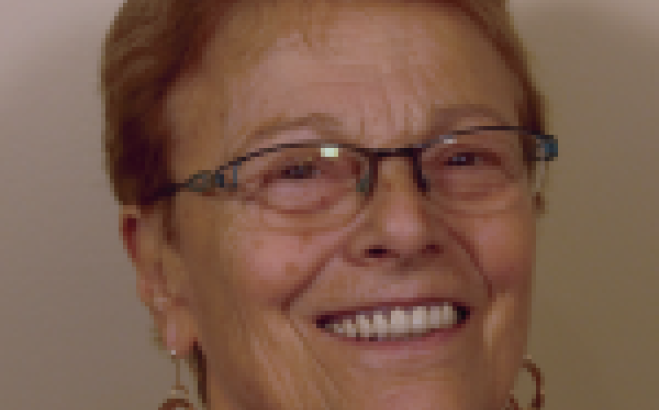 Carol Cavaioli Millette
Carol was born and raised in Leominster. She graduated from Leominster High School and earned a bachelor's and master's in elementary education from Fitchburg State University. Carol taught in the Leominster school system for 30 years, retiring in 2003. She was married to Armand J Millette for 49 years and has two sons, Michael and Rick. Carol joined the CIC Board in 2004 and has served on the Leominster Public Library Board of Trustees for over 40 years. She is an active member of Saint Anna's Society and is the Eucharistic minister. Carol enjoys reading, gardening, and crafts, but most of all her eight grandchildren.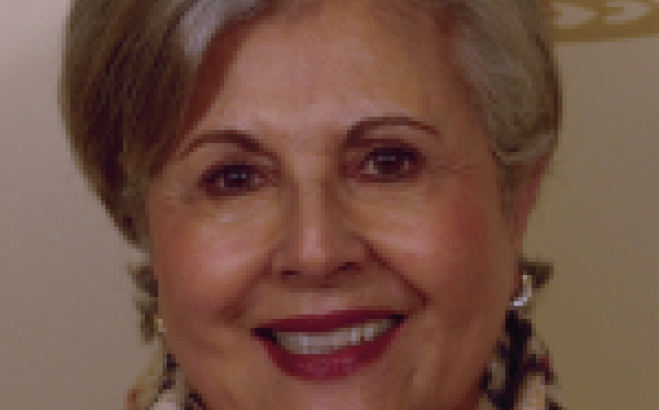 Catherine Roncone
Catherine is a life-long resident of the Fitchburg-Leominster area. A graduate of Sullins College, in Virginia where she earned a degree in fine arts. She continued her studies in arts and dance at the Boston Conservatory of Music and taught dance privately and for local dance studios for over 21 years. After her dance experience career, she took a position as an account coordinator and trainer for a cosmetics company in the Boston area. Her maternal and paternal ancestors were from the province of Avellino in southern Italy. Catherine has embraced Italian culture all her life and has traveled extensively throughout Italy.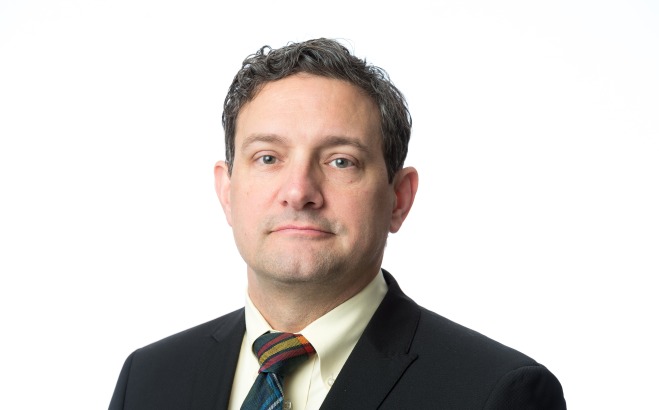 Daniel Sarefield, Ph.D.
Daniel received his B.A. in History and Religion from Miami University in Oxford, Ohio and his M.A. and Ph.D. from The Ohio State University, where he studied ancient history. He joined the Fitchburg State University faculty in 2007 and teaches courses in history and Latin. He has been a member of Center for Italian Culture since 2007 and serves on the Programming Committee. An avid traveler, Daniel has visited many parts of the Roman world and, in particular, he has traveled all over Italy. He has led summer study abroad courses to Verona and the surrounding region on three occasions. Daniel's Italian ancestor emigrated from the town of Frontone in the Marche region of Italy.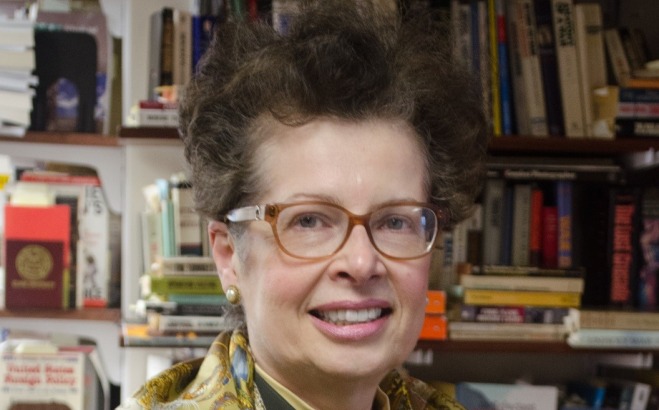 Professor Teresa Fava Thomas, Ph.D.
Teresa Fava Thomas is a professor of history at Fitchburg State University where she teaches Italian-American Immigration History and Modern Italian History, as well as afternoon adult ALFA program courses in Modern Italian History, Italian Immigration and Five Best Italian Travel Cities. She is the author of The Reluctant Migrants: Migration from the Italian Veneto to Central Massachusetts, as well as articles and conference papers on Italian immigration history. Her current research is on the Allied strategic bombing campaign in Rome and Palestrina, Italy, and the experience of war and recovery in those areas, and does research in Italian as well as US archives. Teresa has served on the CIC Advisory Board for more than a decade and has hosted book reading groups as well an Italian film series. Professor Teresa Fava Thomas holds a master's and a doctorate in history from Clark University. Her grandparents are from the Veneto region.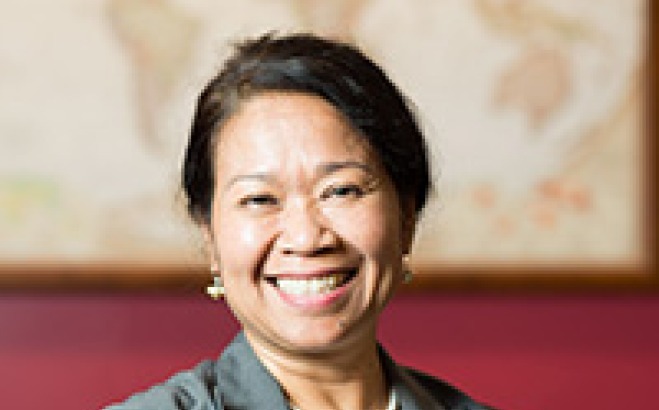 Nelly Wadsworth
Nelly Wadsworth has been the director of the Office of International Education at Fitchburg State University since 2016 and has worked in the international education field for 27 years. She is responsible for coordinating international programs and global partnerships for both inbound and outbound activities. She has extensive experience in international education ranging from recruitment, developing institutional partnerships, and developing global oriented programs such as faculty-led programs. She earned her master's degree in intercultural relations at Lesley University, Cambridge, Massachusetts and has completed additional coursework in cross-cultural negotiation and conflict resolution. A native of the Philippines, she worked as a development project director for rural development programs funded by international organizations such as World Bank and USAID before immigrating to the United States. Nelly joined CIC in 2016 and has worked closely with professional organizations such as NAFSA, IIE, Forum on Study Abroad, and International Education organizations in many different capacities. Her goal is to develop more opportunities for Fitchburg State students to study abroad; to acquire global skills and gain greater understanding of the world.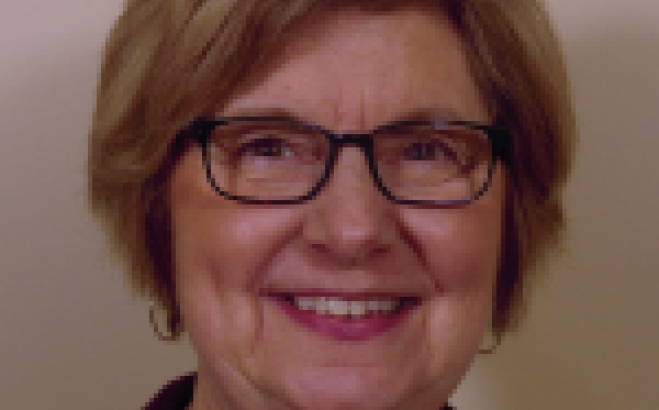 Cynthia DiConza Wironen
Cindy joined the CIC in 2014. Her ancestors can be traced back to the Italian province of Avellino. Cindy received her bachelor's and master's degrees from Fitchburg State University. She retired after 34 years as an elementary teacher for the Fitchburg Public Schools which included 10 years at the McKay Campus where she supervised and evaluated prospective elementary teachers.
Archive Committee
Teresa Fava Thomas, Ph.D.
Vincent Ialenti, Ed.D.
Jacalyn Kremer
Hank Lisciotti
Program Committee
Anna Clementi
Rala Diakite, Ph.D.
Irene Greco
Catherine Roncone
Daniel Sarefield, Ph.D.
Ann-Margaret Tessi-Mitchell
Janice Testagrossa
Cynthia Wironen
Scholarship Committee
Rose Anne Addorisio
Pauline Carulli
Mary Dennen
Michael Fiorentino, Ed.D.
Carol Ann Millette
Marketing Committee
Franca Barracelli, Ph.D.
Michael Fiorentino Ed.D.
Vincent Ialenti Ed.D.
Honorary Board Member
Dr. Richard S. Lapidus, President, Fitchburg State University