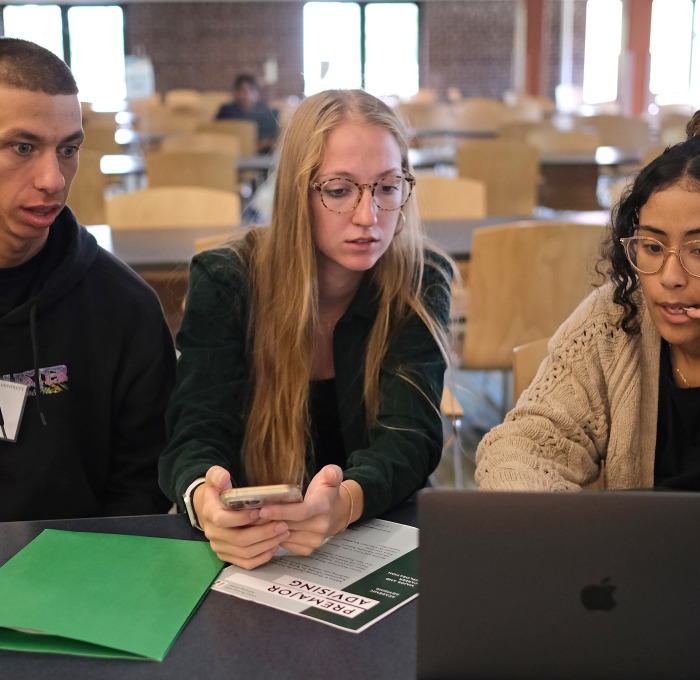 In Short
Meets the needs of individuals who want to work with students with severe disabilities from 3 to 22 years of age.
We've got you covered
What will I do?
Demonstrate knowledge of the field of special education, including legislation and litigation that has affected the rights of individuals with disabilities
Demonstrate competence in teaching that leads to success for all students in the least restrictive environment
Assess students to determine their educational needs and to design appropriate programs
What we're working on
We're prepping professionals for integrated preschools, public schools, private schools and educational collaboratives who serve students with severe disabilities 3 to 22 years of age.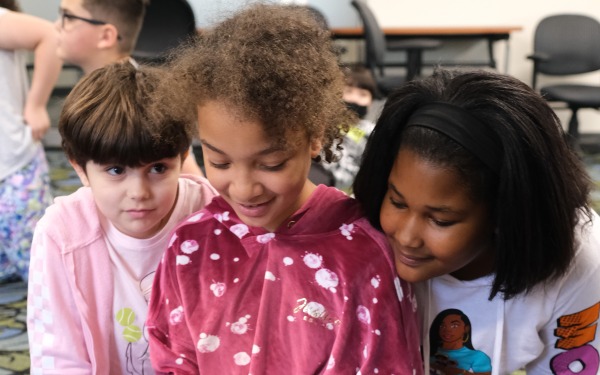 Check out what students and faculty are saying about our program!
Degree Overview
The program prepares candidates to teach academics as well as functional skills to students in public and private schools and educational collaboratives.
In addition to the above, this program prepares graduates to:
Collaborate with teachers and parents to develop effective teaching strategies that will enhance student learning
Demonstrate sensitivity, understanding and respect for children and adults from diverse cultural, religious, ethnic, and racial backgrounds
Program Highlights
Program approval through Massachusetts Department of Elementary and Secondary Education (DOE)
As part of this program, candidates can apply up to three courses toward the BCBA certificate program.
Fitchburg State University is a member in good standing of the Association for Advancing Quality in Educator Preparation (AAQEP), a national accrediting organization recognized by the Council for Higher Education Accreditation. Fitchburg State University is working toward accreditation of its educator preparation programs under the AAQEP standards with an anticipated quality assurance review in Fall 2023.
---
Total Credits
42 credits
---
Time Frame
While you can complete the program in as few as two years, you have six years to complete the program.
The curriculum was current and relevant and each project utilized the students with whom I was working at the time so there was a practical application.
Jaimee Smith, '10
Degrees and Other Information
All Teacher Candidates will meet the following Professional Standards for Teachers:
Curriculum, Planning, and Assessment standard: Promotes the learning and growth of all students by providing high quality and coherent instruction, designing and administering authentic and meaningful student assessments, analyzing student performance and growth data, using this data to improve instruction, providing students with constructive feedback on an on-going basis, and continuously refining learning objectives.
Teaching All Students standard: Promotes the learning and growth of all students through instructional practices that establish high expectations, create a safe and effective classroom environment, and demonstrate cultural proficiency.
Family and Community Engagement standard: Promotes the learning and growth of all students through effective partnerships with families, caregivers, community members, and organizations.
Professional Culture standard: Promotes the learning and growth of all students through ethical, culturally proficient, skilled, and collaborative practice.
Teacher candidates from Fitchburg State University will demonstrate the knowledge and skills required for their license including the following subject-matter knowledge standards:
Support the integration of standards for literacy across the content areas as outlined in the 2017 ELA/Literacy Framework. 
Apply basic principles and concepts for digital literacy and computer science in Computing and Society, Digital Tools and Collaboration, and Computing Systems as outlined in the 2016 Digital Literacy Computer Science Framework. 
Apply the theories of cognitive, social, emotional, language, and physical development from childhood through adolescence.
Understand the characteristics and instructional implications of moderately and severely disabling conditions. 
Apply special education policies and procedures.
Support English learners through English learner education instruction. 
Teachers of Students with Severe Disabilities should demonstrate the following knowledge and skills:
Definitions, etiologies, and characteristics of severely disabling conditions.
Theories, concepts, and methods of assessing physical, emotional, intellectual, and social development in children and adolescents.
Theories of language development and the effects of disabilities on learning.
Preparation, implementation, and evaluation of Individualized Education Programs (IEPs).
How to design or modify curriculum, instructional materials, and classroom environments for students with severe disabilities.
Ways to prepare and maintain students with severe disabilities for general education classrooms. For example, use of behavioral management principles.
Knowledge of services provided by other agencies.
Knowledge of appropriate vocational or alternative school programs, or work-study and community- based opportunities and alternative high school programs and how to refer students to them.
Federal and state laws pertaining to special education.
Techniques for developing skills designed to facilitate placement in least-restrictive environments.
Instruction on the appropriate use of augmentative and alternative communication and other assistive technologies.
Source and operation of orthotic devices, medical technologies, and computer-moderated prosthetic devices.
Reading

Reading theory, research, and practice.
Knowledge of the significant theories, practices, and programs for developing reading skills and reading comprehension.
Phonemic awareness and phonics: principles, knowledge, and instructional practices.
Diagnosis and assessment of reading skills using standardized, criterion-referenced, and informal assessment instruments.
Development of a listening, speaking, and reading vocabulary.
Theories on the relationships between beginning writing and reading.
Theories of first and second language acquisition and development.
In addition to the standards above, each program has specific subject-matter knowledge standards that teacher candidates must meet.
Completed applications are reviewed on a rolling admission basis. Admissions requirements are as follows:
Official transcript of a Bachelor's degree from a regionally accredited institution
Three letters of recommendation
Professional resume
Official transcripts of graduate level course work from a regionally accredited institution (if applicable)
Graduate application and fee
Passing scores for the Communication and Literacy subtest of the Massachusetts Test of Educator Licensure (MTEL)
An essay, no more than one page in length, in response to one of the following questions:

Tell us about a positive situation in which you helped a person and made a significant difference in that person's life.
What are the most important factors in establishing a long-term working relationship with students, friends, etc.?
Tell us about a significant event that involved you in a teaching or helping mode.

Describe the situation as it occurred at the time.
What did you do in that particular situation?
How did you feel about the situation at the time you were experiencing it?
How do you feel about the situation now?
What would you change, if anything?
If you're currently teaching on an emergency license and would like to connect with an Enrollment Counselor to learn more about your options for earning your initial teaching license and master's degree, as well as MTEL workshops Fitchburg State offers, please fill out this brief form:
Still have questions? We're here to help!
We know you're busy, so we've given you a few different options to conveniently get the answers you need. You can…