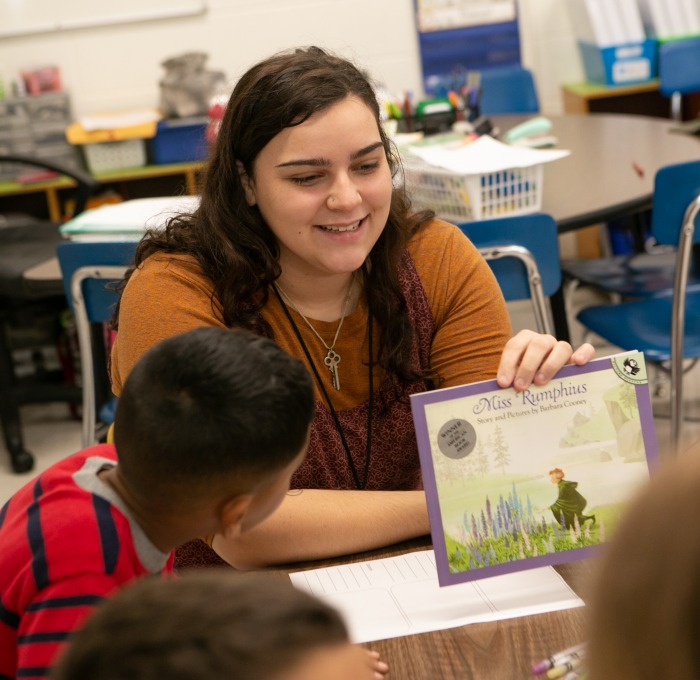 In Short
Attain Initial Licensure as a Reading Specialist without obtaining an additional master's degree.
Are you a licensed teacher who already holds a master's degree? Earn a graduate certificate as a Reading Specialist that leads to initial licensure.
Certificate Overview
The Reading Specialist Graduate Certificate defines the knowledge and skills necessary for effective assessment, instruction and leadership in the field of reading. It responds to the needs of school districts by preparing specialists in leadership roles, as well as to the needs of students with a wide range of abilities. This certificate program provides candidates who hold initial licenses in early childhood, elementary, middle school or special education with a rigorous, research-based curriculum and a range of assessment, teaching and staff development opportunities. Candidates for this program already hold a master's degree and are seeking preparation for the state licensure examination for initial licensure: reading specialist.
Fitchburg State University is a member in good standing of the Association for Advancing Quality in Educator Preparation (AAQEP), a national accrediting organization recognized by the Council for Higher Education Accreditation. Fitchburg State University is working toward accreditation of its educator preparation programs under the AAQEP standards with an anticipated quality assurance review in Fall 2023.
Career Opportunities
Title I or Reading Teacher
Reading Specialist/Literacy Coach
Private Academic Tutoring Business
---
Delivery
Online delivery, with limited Saturday sessions for select classes designed to facilitate interaction and collaboration.
---
Total Credits
27 credits
---
Time Frame
While you can complete the program in as few as two years, you have six years to complete the program.
Curriculum and Other Information
Still have questions? We're here to help!
We know you're busy, so we've given you a few different options to conveniently get the answers you need. You can…