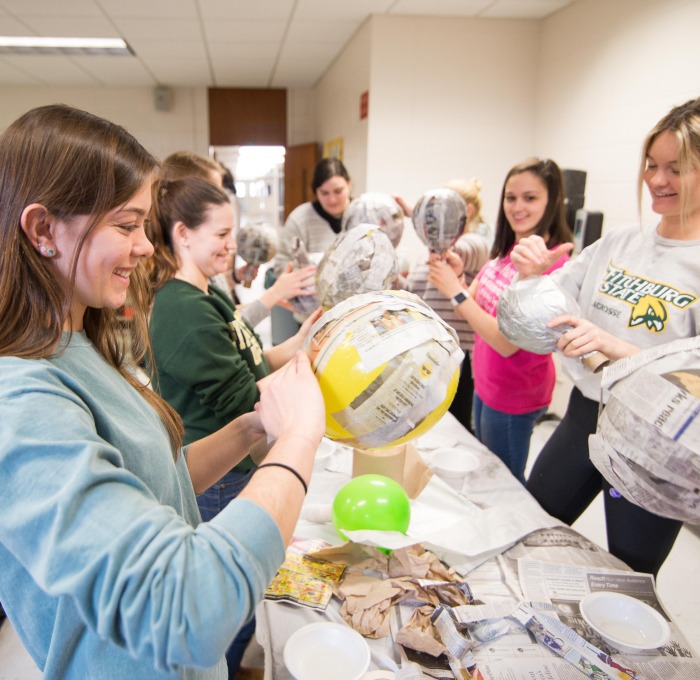 In Short
Designed for individuals who have completed an appropriate baccalaureate degree in the field of English, history, science, mathematics, or a degree in a closely related area, and wish to obtain an Initial Teaching License (grades 5-12) in their content area.
We've got you covered
What will I do?
Develop as a reflective, student-centered educator
Effectively articulate and apply educational theory and research in the field of education
Meet your professional development needs within the structure of a high-quality, research-based graduate program
What we're working on
We're preparing tomorrow's educators in both private and public school settings in the Commonwealth of Massachusetts at the initial level.
Become a teacher with our initial licensure
M.Ed. program in Education 5-12. 
Learn more today.

Request Information

Degree Overview
The Education, 5-12 (Initial Licensure) degree offers seven licensure options; English, history, general science, biology, technology engineering, and mathematics.
In addition, candidates who earn an Initial License in one of the Education content areas may apply for and obtain an Initial License in another content area by passing the appropriate Massachusetts Tests for Educator Licensure (MTEL). The program meets the Massachusetts Department of Elementary and Secondary Education (ESE) Professional Standards for Teachers (PSTs). The program is cohort-based, and begins each fall semester with the foundational course, EDUC 7116 Becoming a Teacher.
 
MTEL
2019- 2020 Test and Score Dates
Graduate Handbook
Program Highlights
7-week course schedule rotation (except for Educational Research, offered 100 % online over the summer sessions)
hybrid format
low-residency requirement
no MAT or GRE required
competitive pricing
CAEP accredited
NEASC approved
program meets the Massachusetts Department of Elementary and Secondary Education (DESE) Professional Standards for Teachers (PSTs)
state approved for licensure endorsement
---
Total Credits
36 credits
---
Time Frame
While you can complete the program in as few as 2.5 years, you have 6 years to complete the program.
---
Degrees and Other Information
Completed applications are reviewed on a rolling admission basis. Admissions requirements are as follows:
Official transcript of a bachelor's degree from a regionally accredited institution
Passing scores for the Communication and Literacy subtest of the Massachusetts Test of Educator Licensure (MTEL)
MTEL in content area (the number indicates the exam that is required):
            MTEL: Biology (13)
            MTEL: English (07)
            MTEL: General Science (10)
            MTEL: History (06)
            MTEL: Mathematics (47) or (09)
Three letters of recommendation
Professional resume
Official transcripts of graduate level course work from a regionally accredited institution, if applicable
Graduate application and fee
An essay, no more than one page in length, in response to one of the following questions:

Tell us about a positive situation in which you helped a person and made a significant difference in that person's life.
What are the most important factors in establishing a long-term working relationship with students, friends, etc.?
Tell us about a significant event that involved you in a teaching or helping mode.

Describe the situation as it occurred at the time.
What did you do in that particular situation?
How did you feel about the situation at the time you were experiencing it?
How do you feel about the situation now?
What would you change, if anything?
Still have questions? We're here to help!
We know you're busy, so we've given you a few different options to conveniently get the answers you need. You can…