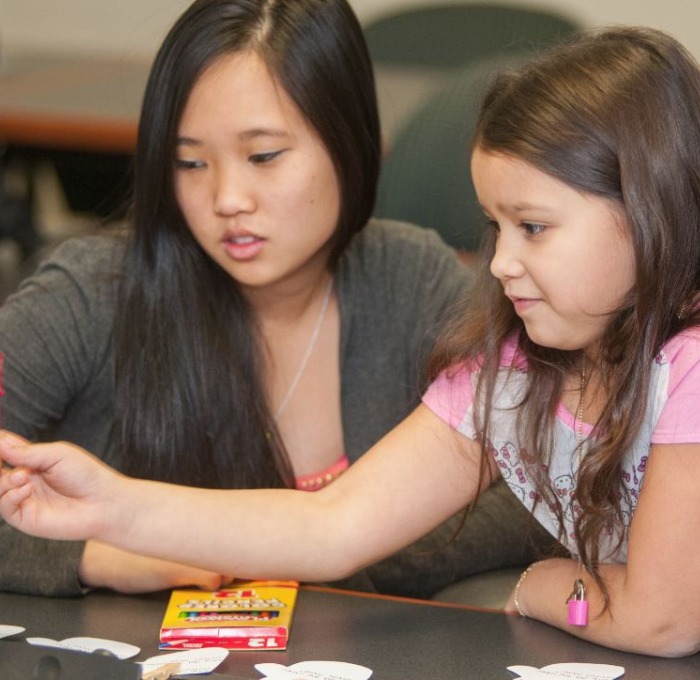 In Short
Designed for individuals who wish to pursue advanced levels of reflection, knowledge, skill and professionalism in the field of education.
We've got you covered
What will I do?
Develop as a reflective, student-centered educator
Effectively articulate and apply educational theory and research in the field of education
Meet your professional development needs within the structure of a high-quality, research-based graduate program
What we're working on
We're assisting practicing educators to develop advanced skills in teaching, particularly in the area of curriculum development and adaptation for diverse learners, as well as enhancing your content knowledge in your field of licensure.
Earn your master's degree in as little as two years, with flexible online and on campus classes. Learn more about our M.Ed. In Curriculum and Teaching.
Program Overview 
The MEd in Curriculum and Teaching is a non-licensure degree program. However, for those students seeking to further their licensure with the Massachusetts Department of Elementary and Secondary Education (DESE), this program offers the flexibility to accumulate the required graduate-level credits in their teaching field. 
Focus Areas
In conjunction with the program advisor, individual students will select a focus area, with a focus of a minimum of 9 credits in the content strand and 9 credits in the pedagogy strand. 9 credits of coursework will be completed in each strand area. These courses will be selected in order to meet the needs and interests of each individual student. Focus areas may include technology, assessment, special education, diversity, literacy, curriculum and instruction, and secondary and elementary education, among others. No courses below the 7000 level will be accepted toward the program without written approval of the program chairperson.
Program Highlights
The education programs at Fitchburg State University are recognized by CAEP.
Gain skills as a student-centered educator who is able to articulate and apply educational theory and research.
Multiple focus areas including assessment, diversity, literacy, technology, and special education.
Preparation for lead teacher and mentor roles.
Self-petition for professional licensure through DESE*.
*If you hold an initial teaching license in Massachusetts you may use this degree to self-petition to DESE for professional licensure, which requires a master's degree with 12 credits of content and pedagogy specific to the license sought. It is the candidate's responsibility to ensure that they meet the 12 credits of license specific content and pedagogy required for a professional license through their elective coursework and working with their advisor. This program does not lead to initial licensure. 
 
---
Career Opportunities
The program is designed for licensed teachers and can assist them in becoming lead teachers or mentors in their schools.
---
Total Credits
36 credits
---
Time Frame
While you can complete the program in as few as 2 years, you have 6 years to complete the program.
I think one of the great things about the Curriculum and Teaching is the flexibility it provides teachers in obtaining professional development at a graduate level that meets their needs as teachers and potential administrators.
Tracy Crowley
Degrees and Other Information
For questions about class requirements and curriculum plans, please contact the program chair, Dr. Anne Howard.
Completed applications are reviewed on a rolling admission basis. Admissions requirements are as follows:
An official transcript of a bachelor's degree from a regionally accredited institution
Three letters of recommendation
Professional resume
Official transcripts of graduate level course work from a regionally accredited institution (if applicable)
Graduate application and fee
An essay, no more than one page in length, in response to one of the following questions:

Tell us about a positive situation in which you helped a person and made a significant difference in that person's life.
What are the most important factors in establishing a long-term working relationship with students, friends, etc.?
Tell us about a significant event that involved you in a teaching or helping mode.

Describe the situation as it occurred at the time.
What did you do in that particular situation?
How did you feel about the situation at the time you were experiencing it?
How do you feel about the situation now?
What would you change, if anything?
Still have questions? We're here to help!
We know you're busy, so we've given you a few different options to conveniently get the answers you need. You can…