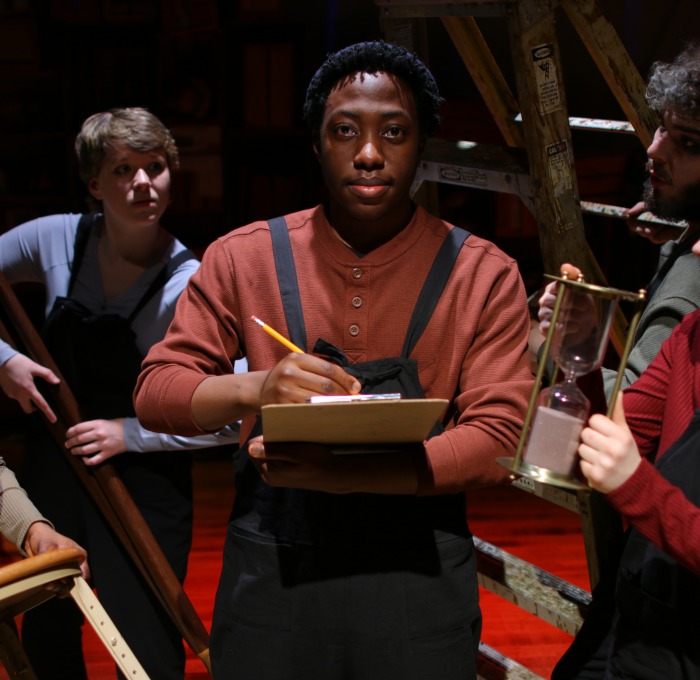 In Short
The Theater concentration provides you the opportunity each semester to perform full-scale theatrical productions that are produced and directed by our theater faculty and students.
Student Productions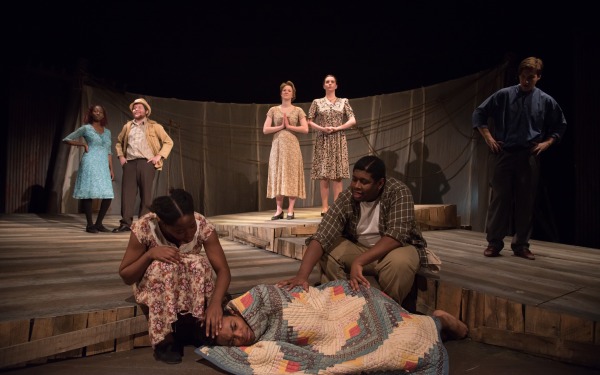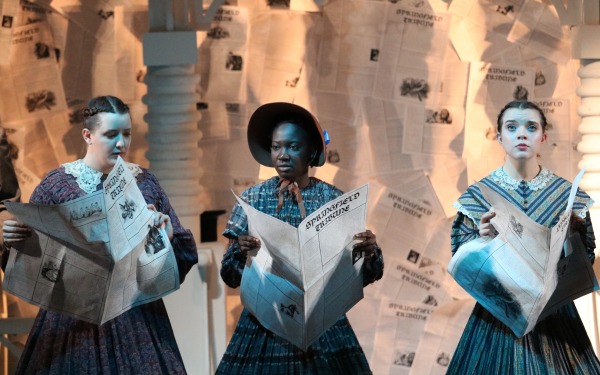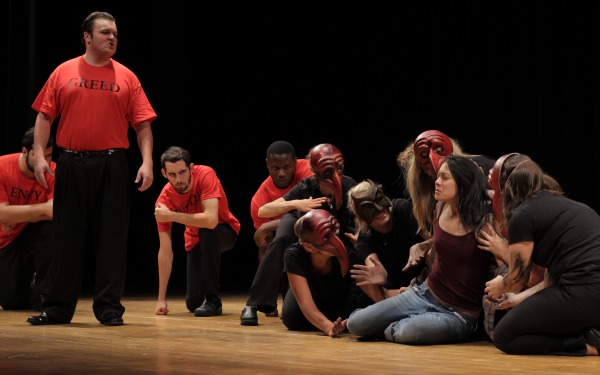 Our theater professors are members of professional unions and they act and direct in Boston and New York City. Productions range from the Greeks to the contemporary repertoire. By the time our students graduate, after completing a required 12-credit professional internship, they will have acquired a wide range of skills and a repertoire of material that will support their goals of either pursuing further studies at the graduate level or directly entering the profession.

Theater Professor Kelly Morgan talks about the program at Fitchburg State.
He was the 2017 recipient of the Vincent J. Mara Excellence in Teaching Award.
Experiential Opportunities
Each year students are given the opportunity to submit original work to be juried and possibly selected for our honors art exhibition, VISIONS. This is a showcase of the year's best student work. VISIONS involves a gallery exhibition and a film/video screening.
Read more about: Visions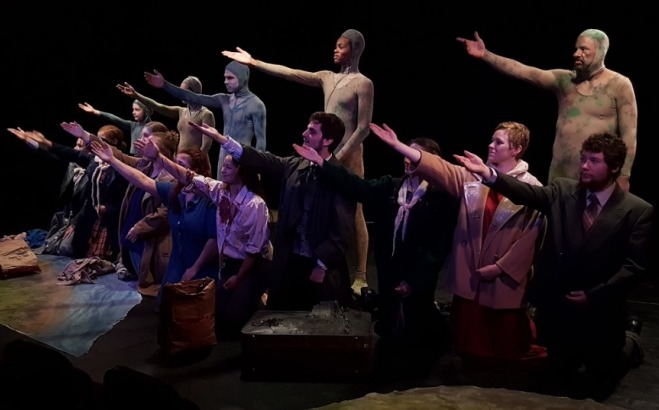 The Edinburgh Fringe Festival
Every three years Fitchburg State's theater students perform at The Edinburgh Fringe Festival in Scotland. This annual festival is the largest arts festival in the world. Performers travel from all over the globe to perform here. Fitchburg State has performed seven shows in the festival between 2000 and 2018. The Women of Lockerbie was presented by Fitchburg State at the 2018 festival. It was written by Deborah Brevoot and directed by Kelly Morgan.
Every year during the last week of January, Fitchburg State's theater students travel to the regional KCACTF Festival and compete in a variety of acting, directing, stage management, design/technical and theater criticism events and attend a variety of professional workshops that support their professional development. Fitchburg State has had full productions invited to the festival.
Read more about: The Kennedy Center American College Theater Festival
Faculty-led study abroad course opportunities increase student life-transforming experiences, as do student/faculty cooperative research projects.
Read more about: Study Abroad
Curriculum and Other Information
Actor/Actress
Performance Center Manager
Spokesperson
Teacher/Educator