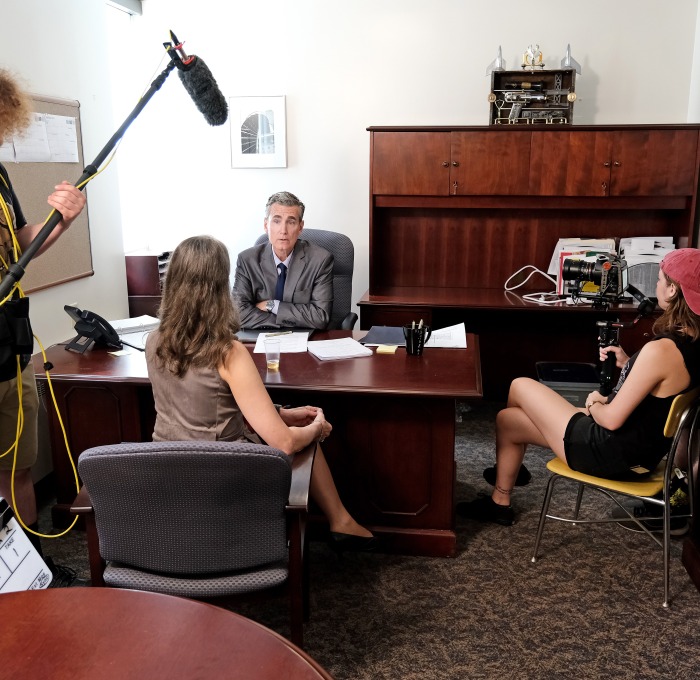 In Short
The Communications Media Film/Video Production Concentration puts you in a hands-on environment to learn all aspects of media creation both technical and aesthetic for film and digital media.
What we're working on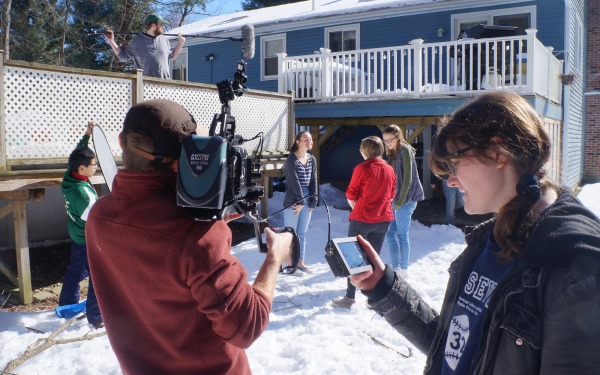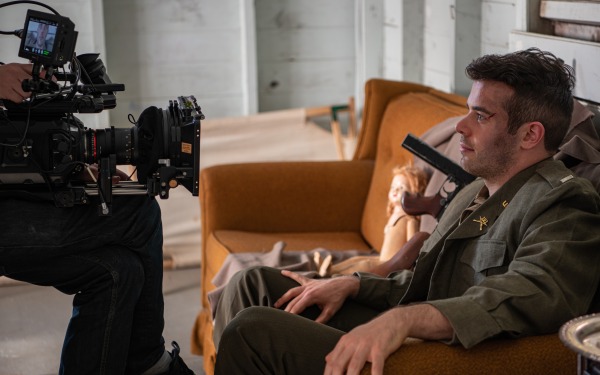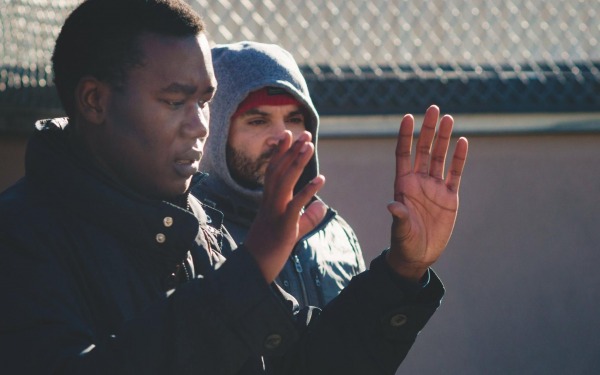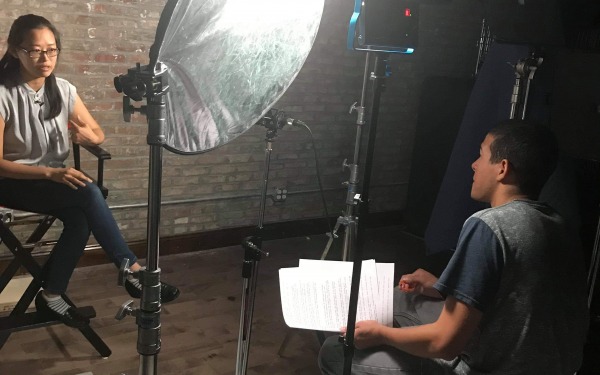 The job growth outlook for film and video editors through 2030 is 33%, with 18,300 new jobs in the field. This comes with a median annual wage of $76,000.*
Program Overview
The Film and Video Production concentration allows students to work in both film and digital media, as well as study both narrative fiction and documentary filmmaking. Beginning in their first year, students are given hands-on instruction in a deeply immersive environment that stresses both the technical and aesthetic aspects of media creation.
All students have access to a wide range of industry standard cameras, lights, audio gear and post-production facilities. Within the concentration, students work both collaboratively and individually on a multitude of projects. In their final semester, all eligible students gain professional industry experience in a full-time internship either locally, in Los Angeles, New York or elsewhere.
Check out this documentary made by TJ Saccoccio '22 as an emotional call to action from Generation Z pleading for those in power to act on Climate Change. It received an Outstanding Achievement award for "Best Web/New Media Short" from Indie Short Fest, a film festival based in Los Angeles. 
Watch a TikTok video from Isaiah Manual an undergraduate sophomore student in our Film/Video program and a student in Kyle Moody's social media class.
Check out the Burg Blog to see more from our department.
The film equipment and editing labs at Fitchburg State were very easily accessible to students, which wasn't the case at the first university I attended and was a major factor in my decision to transfer. Also, smaller class sizes allowed me to have better relationships with my professors, which is extremely important in something like film/video.
Michael Labrecque, '22
Experiential Opportunities
Communications Media Internships
Internships are a great opportunity to get valuable, real-world experiences before entering a competitive job market.
Read more about: Internships
Each year students are given the opportunity to submit original work to be juried and possibly selected for our honors art exhibition, VISIONS. This is a showcase of the year's best student work. VISIONS involves a gallery exhibition and a film/video screening.
Read more about: Visions
Take advantage of the opportunity to study abroad and you can do this in one of three ways: short-term faculty-led programs, exchange/direct enroll programs, and outside provider-led programs.
Read more about: Study Abroad
Curriculum and Other Information
B.S. in Communications Media
Students should demonstrate proficiency in the core tools and skills of their discipline.
Students should be able to apply aesthetic principles to their work by developing and defending a portfolio that demonstrates craftship and meets professional standards for their discipline.
Students should be able to explain how their work fits in the historical and theoretical context of their discipline.
Students should apply core theoretical principles to the analysis and critique of media.
Students should recognize and apply ethical perspectives to their work.
Cinematographer
Director
Editor
Film/Video Critic
Grip
Lighting Director
Producer
Videographer