In Short
The professional communication concentration gives you the opportunity to focus your career goals in the following areas: public relations, advertising, marketing communications, multimedia and document design, and professional leadership.
We've got you covered
What will I do?
Gain the true understanding of communication situations, media, research and application
Understand the theory behind communication and its goals
Look beyond messaging to discover the meaning, reasoning and art behind it
We're shaping tomorrow's community leaders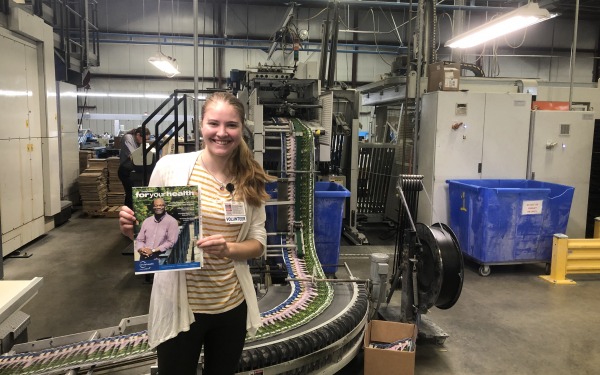 What to expect in your first year
Each course in this concentration combines conceptual study, creative process and a practical application to prepare you for the expectations of professional communication environments.
Within their first year of study, you will produce professional caliber client work and will have the opportunity to be critiqued by experienced professionals throughout the program.
National Student Advertising Competition
Each year our students participate in The National Student Advertising Competition (NSAC). Colleges all over the country compete to create the best marketing plan for a sponsoring organization.
We have competed in District 1, one of the most competitive districts in the country.
In 2020 the sponsoring organization was Adobe. Students conducted research, created a marketing plans book, designed graphics, and created a short commercial. The competition gives students professional content for their portfolios and practical experience in marketing and advertising. Read their entire plans book here. 
Watch two videos created by the NSAC team in 2018 for their client Wienerschnitzel.
Fitchburg State NSAC Video 1 from Communications Media Department 
Fitchburg State: NSAC Video 2 from Communications Media Department
A student can sculpt this major to their passions whether it is writing and graphic design or advertising and business. This unique coursework is really not offered anywhere else and I am so glad I chose to come here.
Julia Kayal, '14
Experiential Opportunities
Curriculum and Other Information
Advertising Manager
Communications Manager
Editor
Marketing Communications Manager
Public Relations Manager
Researcher
Social Media Manager
Writer