In Short
The Communication Studies concentration provides for advanced studies of the theoretical constructs necessary for strategic analysis, design, application, research, and evaluation of a variety of media systems.
What we're working on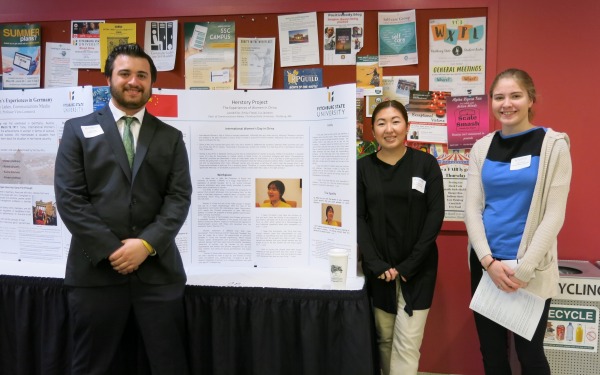 Program Overview
The concentration provides foundational preparation for graduate studies in communications and a number of related fields.
NOTE: This concentration may only be taken after one of the following communications media concentrations:
Experiential Opportunities
Each year students are given the opportunity to submit original work to be juried and possibly selected for our honors art exhibition, VISIONS. This is a showcase of the year's best student work. VISIONS involves a gallery exhibition and a film/video screening.
Read more about: Visions
Communications Media Internships
Internships are a great opportunity to get valuable, real-world experiences before entering a competitive job market.
Read more about: Internships
Faculty-led study abroad course opportunities increase student life-transforming experiences, as do student/faculty cooperative research projects.
Read more about: Study Abroad
Curriculum and Other Information
Advertising Manager
Communications Manager
Copywriter
Journalist
Researcher
Social Media Manager
Teacher/Educator