Join Professors Sylvia and McCarthy on their Summer 2024 program to Greece!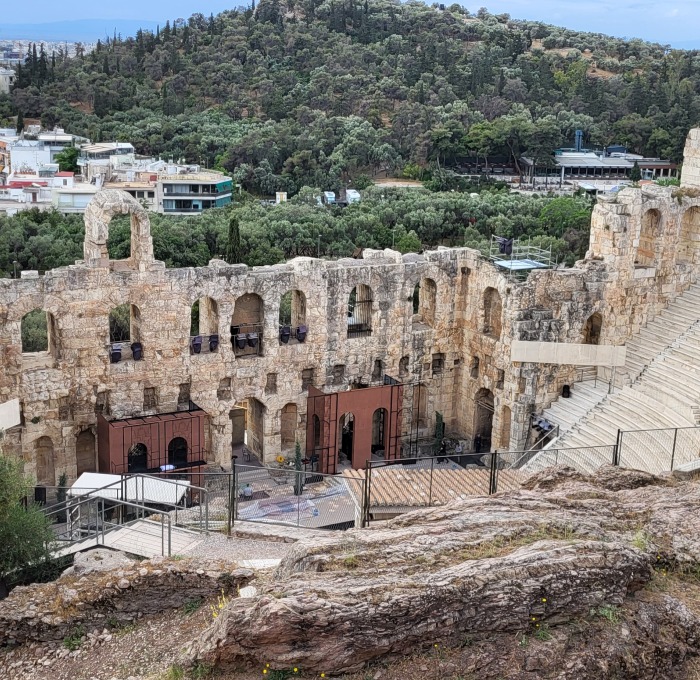 Summer 2024
Students can take either one or both courses offered. Please note that in order to use financial aid in the summer, students need to take a total of 6 credits.
PAYMENTS ARE NON-REFUNDABLE.
Rhetoric in Greece
3 credits
Professor Sylvia will be teaching this course. This class will explore the relationship between the art of persuasion (rhetoric), truth, and democracy in Ancient Greece. After delving into these questions on-location in Greece, we'll consider how these ancient debates might help us better understand our contemporary ethical struggles around issues like post-truth and fake news.
Athens Through the Lens
3 credits
Professor McCarthy will be teaching this course.
Sample Itinerary from 2022
Day 1
Depart from Boston Logan Airport
Day 2
Arrive in Athens, Orientation City Tour
Day 3
Explore Athens/free time, group Welcoming Dinner in the evening
Day 4
Travel to Acropolis in the morning
Day 5
Travel to Aristotle's Lyceum Tour in the morning, visit Plato's Academic Museum
Day 6
Travel to National Archeological Museum in the morning
Day 7
Day trip to Delphi (World Heritage of UNESCO)
Day 8
Travel to Ancient Agora
Day 9
Sounio Half-day Tour
Group Farewell Dinner in evening
Day 10
Return to Boston
Questions? Get in Touch!
The Office of International Education provides assistance to international students and students studying abroad.
Hammond Hall 316