Join Professor Amy McGlothlin in Nashville, Tennessee for an enlightening educational adventure.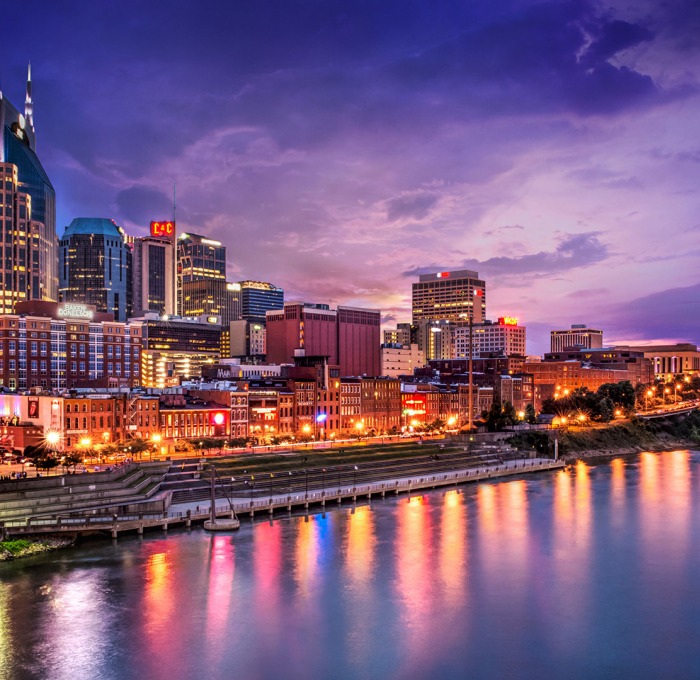 MUSC 3250: Country Music
3 credits
This course explores the country music genre, including its major performers, songwriters, songs and impact on culture from the early times on the radio to the beginning of the twenty-first century.
Program cost: $1,750*
Includes: airfare, accommodations, most meals, on-the-ground transportation, on-site support, orientation.
Does not include personal expenses. 

*Price and dates are subject to change
View this presentation to learn more about the program
You'll evaluate country music's content and contemporary cultural role through course readings, concert reviews, discussions and listening assignments.

You'll describe and analyze the varieties of music that fall under the umbrella term of "country music"; you will identify and evaluate the contributions of influential musicians and people involved in country music; and understand how country music has contributed to American culture.

Spring break 2024 would include a program in Nashville, Tennessee, which is considered to be the center for country music production. Students would experience the Country Music Hall of Fame Museum, The Grand Ole Opry, a recording studio excursion, and the Andrew Jackson hermitage.
Sample Itinerary (subject to change)
Questions? Get in touch!
The Office of International Education provides assistance to international students and students studying abroad.
Hammond Hall 316