Join Professors Sylvia and McCarthy on their summer program to Greece!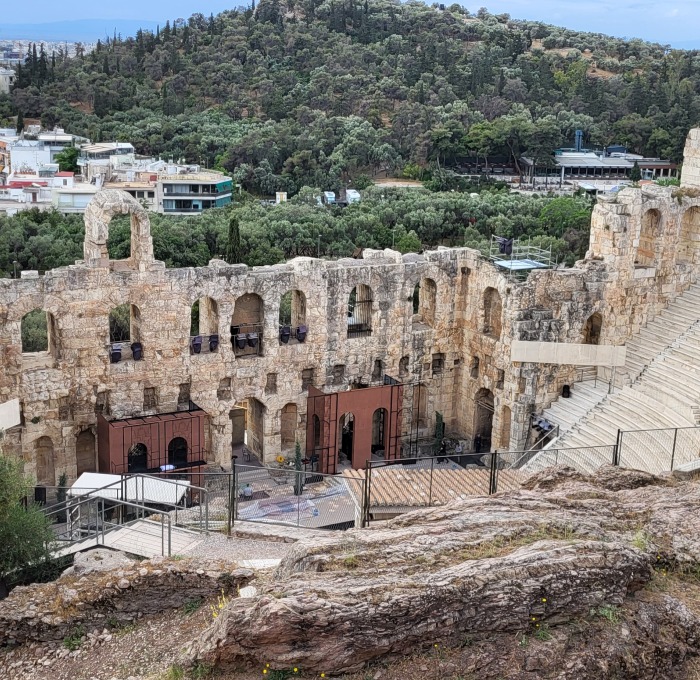 Summer 2024
June 7 - 16, 2024
Estimated Price (subject to change): $3,500.00 - $3,800.00
Students will apply to the Summer Global Ambassador Scholarship on Academic Works in January 2024.
First Payment = February 1, 2024
Second Payment = March 1, 2024
Third Payment = April 5, 2024
Students can take either one or both courses offered. Please note that in order to use financial aid in the summer, students need to take a total of 6 credits.
These are summer courses offered through the SGOCE, be sure to check the SGOCE for the most up to date prices for summer courses. Students taking both the Rhetoric in Greece AND Athens through the Lens will be able to use their financial aid. Please contact financial aid and inthelp@fitchburgstate.edu for more information.
See Tuition and Fees for more information on the costs of taking a summer class here at Fitchburg State. Payment due at time of summer registration.
View this presentation to learn more about the program
Rhetoric in Greece
3 credits
Professor Sylvia will be teaching this course. This class will explore the relationship between the art of persuasion (rhetoric), truth, and democracy in Ancient Greece. After delving into these questions on-location in Greece, we'll consider how these ancient debates might help us better understand our contemporary ethical struggles around issues like post-truth and fake news.
Through the Lens: Athens
3 credits
Professor McCarthy (film/video production) will be teaching this course on travelogue - filmmaking. Travelogues are documents of culture, place, and adventure – distilled through the lens of one's own experiences and point of view. Travelogues, as an art form, help us see the world anew, while also providing a lens through which we gain a deeper insight into how the world sees us and where we fit into it. Prior to travel, we will explore the travelogue as a staple of literature, photography and non-fiction film, conceptualize and plan the making of our own, and practice simple filmmaking techniques to prepare both the novice and experienced creator. The heart of the course will be our program to Athens, where we will capture footage and sound recordings of our own experiences, encounters, reflections, and observations as innocents abroad. During the program, we will have periodic screenings and discussions of our works-in-progress. Upon return from Greece, students will work together to distill their experiences into their own travelogue film. Students must provide their own camera equipment and sound recording device (smartphones are acceptable).
Sample Itinerary from 2022 program
Day 1
Depart from Boston Logan Airport
Day 2
Arrive in Athens, Orientation City Tour
Day 3
Explore Athens/free time, group Welcoming Dinner in the evening
Day 4
Travel to Acropolis in the morning
Day 5
Travel to Aristotle's Lyceum Tour in the morning, visit Plato's Academic Museum
Day 6
Travel to National Archeological Museum in the morning
Day 7
Day trip to Delphi (World Heritage of UNESCO)
Day 8
Travel to Ancient Agora
Day 9
Sounio Half-day Tour
Group Farewell Dinner in evening
Day 10
Return to Boston
Questions? Get in Touch!
The Office of International Education provides assistance to international students and students studying abroad.
Hammond Hall 316