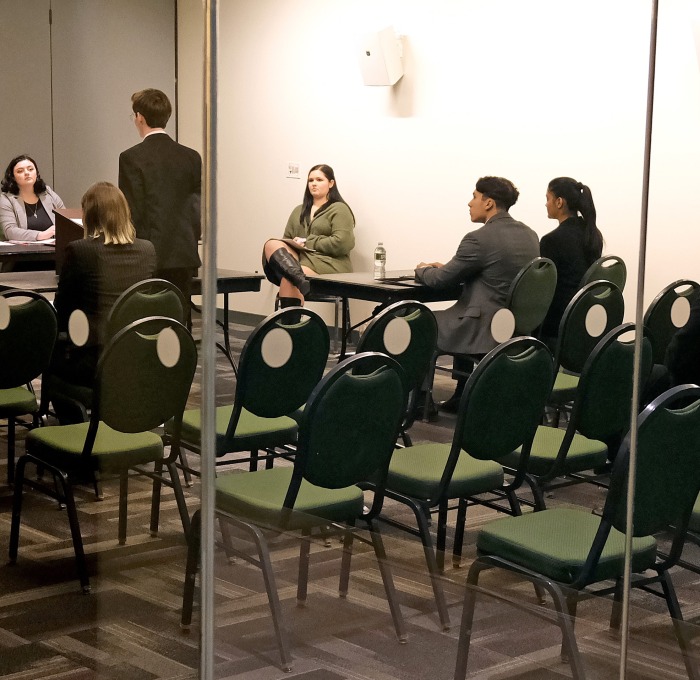 In Short
The Interdisciplinary Studies Major for Pre-Law provides excellent preparation for students interested in pursuing a law degree.
We've got you covered
What will I do?
Take command of your professional goals with a program designed for a career in law.
Apply your skills and knowledge in real-world settings through internships and Moot Court competitions.
Learn to use different disciplinary methods strategically to address real world issues in innovative ways.
Program Overview 
The Interdisciplinary Studies in Pre-Law major draws on a range of disciplines—including Political Science, Criminal Justice, Sociology, Speech, and Philosophy—to build a well-rounded and flexible skillset that will prepare you for Law School and a legal career. The program provides real-world learning opportunities through Moot Court and political internships.
Experiential Opportunities
Curriculum and Other Information
The program prepares you with the skills and knowledge needed to be successful in law school and a legal career.
Success in the today's rapidly changing workplace requires individual initiative, flexible thinking, and an ability to define one's own professional goals; the Pre-Law program challenges students see how different disciplines contribute to a well-rounded approach to legal studies and careers.