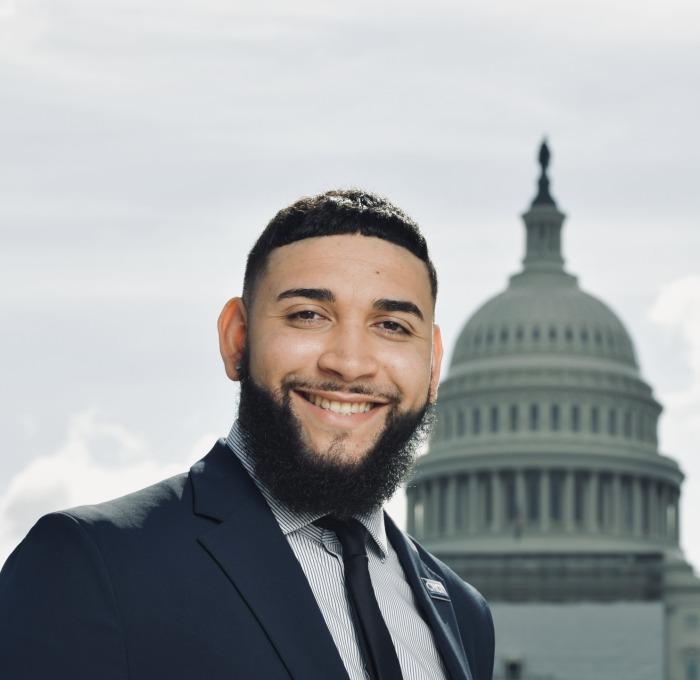 Political Science Career Paths and Major Requirements
Knowledge and Choices to build your career with Political Science training and a degree for unlimited types of jobs and contributions to community, country, and the world.
Public Service for government/policymaking careers at local, statewide, national, and international levels.
International Organization careers at the United Nations, International Monetary Fund, Interpol, North Atlantic Treaty Organization, World Bank, International Committee of the Red Cross and Red Crescent, etc.
Public and Private Sector bridge building by advising, consulting, and contracting for Non-Governmental Organizations and Multinational Corporations, as well as connecting to government policymaking and academia.
Key Political Science Leadership Skill Sets learned at Fitchburg State for interning:
Working in teams and learning to delegate authority for crisis management
Strategizing with experiential learning via simulations, case studies, and role-playing
Understanding trends using evidence to prepare effective: research and analysis
Internship Requirements for Political Science (Minimum of 3 Political Science Credits and up to 12 credits):
Complete minimum of 60 credits prior to internship (at least 12 credits at Fitchburg State)
Maintain 2.5 cumulative GPA prior to registration and internship placement
Avoid conflict of interest at internship (examples: supervision by student's family member, internships in existing job)
Distinguish potential job from internship by tasks outside normal job duties
Ability to intern for more than 3 credit hours during a semester (up to 12 credit hours of Political Science credit – more than 12 credit hours can then be taken as Free Electives)
Opportunities to intern more than once in different semesters before graduation
Political Science Internship Coordinator:
Dr. Joshua Spero, Professor of Political Science
Phone: 978.665.3214
Email: jspero@fitchburgstate.edu

For possible internship scholarship support, please coordinate closely with Dr. Spero jspero@fitchburgstate.edu and Finance Counselor, Ms. Andrea Johnston ajohnst5@fitchburgstate.edu when considering the submission of the Financial Aid Office's State University Internship Incentive Program form (SUIIP), ensuring you qualify for its requirements.
Internship Placements for Previous Interns
(Please note that other internship sites can be arranged):
Boston Student Advisory Council at Boston Public School Headquarters
City Commissions of Fitchburg
City Council of Fitchburg
City Solicitor of Fitchburg (including law office of Pusateri Law Partners)
District Attorney's Office (Essex County)
Fitchburg Historical Society
Malden Courthouse
Massachusetts Environmental Police (Westborough)
Massachusetts Department of Public Health's Mass in Motion Initiative in MetroWest (Hudson, MA)
MASSPIRG - on-campus or off-campus
Mediation Services of North Central MA (Leominster)
Montachusett Regional Planning Commission (Leominster-Fitchburg)
Office of the Mayor of Fitchburg (including: Community Development, Economic Development, and Health Departments)
Office of the Mayor of Leominster (including: Planning and Development Department)
Office of the Town Manager of Ayer
Office of U.S. Congressman James McGovern (Leominster) - competitive
Office of U.S. Congresswoman Lori Trahan (Acton, Fitchburg, Hudson, Lawrence, Lowell) - competitive
Office of the State Senator in the Worcester and Middlesex District (Fitchburg Office)
Office of the State Representative for Fitchburg and the State Representative for Leominster (other MA State Representative offices available depending on student's location preferences)
Office of U.S. Senator Edward Markey (Boston) - competitive
Office of U.S. Senator Elizabeth Warren (Boston) - competitive
LaPointe Law Office (Winchendon)
Pawlak and Higgins Law Partners (Fitchburg)
Pusateri Law Partners (Fitchburg)
Worcester Courthouse (Superior Court)
Worcester Refugee and Immigrant Assistance Center
It's surreal. I like the fact that I'm in the center of everything.
Oscar Burgos Pimentel '23 on his Washington DC internship
Political Science Internships Over the Years
Mr. Riley Gonynor (MA State Representative Michael Kushmerek's Office)
Ms. Ashley Greene (North Central MA State Senator Cronin's Office & Ayer Town Manager Pontbriand's Office)
Ms. Miranda Gustin (Worcester County Superior Court)
Ms. Roxanne Jahier (Fitchburg City Mayor DiNatale's Office)
Mr. Marvin Jeanbaptiste (MA State Representative Michael Kushmerek's Office)
Ms. Mystique Lacy (MASSPIRG)
Mr. Scott Berube (MA State Representative Michael Kushmerek's Office)
Mr. Noah Forget (Pusateri and Wilson Law Firm)
Mr. Pedro Soares (Fitchburg State Representative Michael Kushmerek's Office)
Ms. Maylynn Velazquez (Community Foundation of Northcentral MA)
Mr. Oscar Burgos Pimentel (Congressional Hispanic Caucus Institute/Washington)
Mr. Christopher Masta (Fitchburg Housing Authority)
Ms. Lexus Asibey (Mediation Services)
Mr. Noah Forget (Pusateri and Wilson Law Firm)
Ms. Rebecca Hess (MA State Representative Michael Kushmerek's Office)
Mr. Nicholas Kugel (Leominster State Representative Natalie Higgins' Office)
Ms. Mystique Lacy (MASSPIRG / Fitchburg State University)
Mr. Anthony Marcella (MA State Senate John Cronin's Office)
Mr. Pedro Soares (Fitchburg State Representative Michael Kushmerek's Office)
Ms. Rebecca Hess (MA State Representative Michael Kushmerek's Office)
Mr. Pedro Soares (MA State Representative Michael Kushmerek's Office)
Ms. Samantha Beauchamp (US Congresswoman Lori Trahan's Office)
Ms. Emily Beauvais (Three Pyramids, Inc.)
Mr. Liam Celuzza (Research Results)
Ms. Theresa Dzierwinski (International Institute of New England)
Ms. Rebecca Hess (MA State Representative Michael Kushmerek's Office)
Mr. Benjamin Hill (MASSPIRG/Fitchburg State University)
Mr. Ian McGuirk (MA State Senate John Cronin's Office)
Mr. Shaughn O'Halloran-Ciccolo (MA State Representative Michael Kushmerek's Office)
Mr. Sani Zuntu (MA State Representative Michael Kushmerek's Office and MA State Representative Jessica Gianinno's Office)
Ms. Samantha Beauchamp (Boston Governor's Office)
Ms. Emily Beauvais (MASSPIRG); 
Ms. Theresa Dziewinski (Election Campaign of Fitchburg State Representative)
Ms. Brianna Leone (Pusateri and Wilson Law Firm)
Ms. Autumn Tyler (Election Campaign of Fitchburg State Representative)    
Mr. Connor Boland (Fitchburg City Agencies: Community Development Department and City Clerk's Offices)
Mr. Andrew Harrington (Fitchburg Mayor's Office)
Ms. Kajahna Matos (Lawrence District and Superior Court/Public Defender Division)
Ms. Sharie Melendez (Law Office of Fitchburg Attorney Vaillancourt)
Mr. Luis Reveron (Fitchburg City Clerk's Office and Fitchburg Human Resources Department)
Ms. Rehema Rwakabuba (International Institute of New England/Lowell)
Mr. Kai Wilson (Fitchburg City Clerk's Office; Fitchburg Historical Society)
Ms. Crystal Aneke (Boston Student Advisory Council at Boston Public School Headquarters)
Mr. Matthew Murphy (State Representative Driscoll's Office, State House in Boston)
Mr. Timothy Enwright (LaPointe Law Office, Winchendon)
Ms. Hannah Pollan (Fitchburg Mayor's Office)
Ms. Ashley Cournoyer (Fusaro, Altomare and Ermilio, P.C.)
Mr. Haviland Fleming (City of Fitchburg Mayor's Office)
Ms. Theresa Klobucher (Pusateri and Wilson Law Firm)
Ms. Sharie Melendez (Worcester Court House)
Ms. Hailey O'Brien (Fitchburg State Senator Tran's Office)
Mr. Alexander Ramos (US Congressman McGovern's Office/Leominster)
Mr. Matthew Badagliacca (Fitchburg State Representative Hay's Office)
Ms. Arminda Baptista (Pusateri and Wilson Law Firm)
Mr. Arno Bounphasaysohn (City of Fitchburg Mayor's Office; Community Development)
Ms. Shaina Cruel-Reynoso (City of Fitchburg Council Chairman's Office)
Mr. Anthony Ferrari (Worcester Court House)
Ms. Zoë Frati (City of Fitchburg Mayor's Office)
Ms. Jasmin Pezzella (City of Fitchburg Mayor's Office; Community Development)
Mr. Connor Balous (City of Fitchburg Mayor's Office/Health Department)
Ms. Kajahna Matos (Victim Witness Services Department at the Essex County District Attorney's Office)
Ms. Miranda Monaghan (Audette, Cordeiro and Violette Attorneys at Law)
Mr. Alexander Ramos (City of Fitchburg Mayor's Office)
Mr. Troy Sargent (Pawlak and Higgins Law Office)
Mr. Austin Cyganiewicz (Worcester, MA Jeffrey Miller Law Associates)
Mr. Aaron Diaz (Pusateri and Wilson Law Firm)
Ms. Alejandra Garcia (Andover, MA Hastings, Jamieson and Lipschutz Family Law Group)
Mr. Aidan Horgan (City of Fitchburg Mayor's Office)
Ms. Regina Pelham (Leominster, MA Office of State Representative Wiggins)
Mr. Thomas Satham-Fisette (State House, Boston Office of State Representative Ultrino)
Mr. Frank Schembari (City of Fitchburg Mayor's Office/Health Department)
Mr. Connor Balous (City of Fitchburg Mayor's Office/Health Department)
Mr. Austin Cyganiewicz (Robert Pollock Law Associates)
Mr. George Silvia (City of Fitchburg Mayor's Office)
Ms. Christina Arecy (United Partners of Fitchburg's Office)
Mr. Zachary Davis (City of Fitchburg Mayor's Office)
Mr. David Demosthenes (City of Fitchburg's Commission on Human Rights)
Ms. Devon Moran (City of Fitchburg Solicitor's Office)
Ms. Hailey O'Brien (Fitchburg State Representative Hay's Office)
Mr. James Sampson (City of Fitchburg Mayor's Office)
Mr. Sean Burke (Superior Court for Worcester County)
Mr. Austin Cyganiewicz (Town of Winchendon, MA Selectmen)
Mr. Jonathan DePina (Boyle and Carbone, P.C.)
Ms. Amy Johnston (Office of MA State Representative Walsh's Office)
Mr. Carl Rodney (Office of Fitchburg State Representative Hay's Office)
Mr. Thomas White (Fitchburg Mayor's Office, including Office of the City Solicitor)
Ms. Abigail Kennefick (Jillian's Lucky Strike, Boston, MA)
Mr. Moses Maxi (Pawlak and Higgins Partners, LLC)
Ms. Megan Pierce (MA Senator Edward Markey's Boston Office)
Ms. Danielle Dusablon (Malden, MA Court House)
Mr. Jeffrey Anderson (REDI Research)
Mr. Daniel LaFond (REDI and Twin Cities Community Development Corporation Research)
Ms. Shylah Maloney (U.S. Senator Warren and U.S. Congressman McGovern's Offices)
Ms. Sarina Cerro (Kayyem Governor's Campaign)
Mr. Daniel LaFond (REDI Research Internship)
Mr. Daniel LaFond (REDI-Montachusett Regional Planning Commission)
Ms. Alexandra Siegel (WCVB Boston Channel 5/Cityline Chronicle)
Mr. Daniel LaFond (REDI Research and Administrative Internship)
Ms. Alexandra Moore (REDI Research and Administrative Internship)
Mr. Travis Rearick (REDI Research and Administrative Internship: "Cost of Living, Economic Development Indicators, and Workforce Training and Development")
Mr. David Chen (REDI Research and Administrative Internship: "Cost of Living and Economic Development Indicators")
Ms. Megan Gonzalez (REDI Research and Administrative Internship: "Cost of Living and Economic Development Indicators")
Mr. Matthew Gordon (REDI Research and Administrative Internships - Montachusett Regional Planning Commission in Fitchburg, MA)
Mr. Mitchell Williams (REDI Research and Administrative Internship: Leominster Housing Authority in Leominster, MA)
Mr. Shane Burdick (REDI Research and Administrative Internship: Leominster Housing Authority in Leominster, MA)
Ms. Emma Weisman (REDI Research and Administrative Internship: "Cost of Living and Economic Development Indicators")
Mr. Thomas Roufos (REDI Research and Administrative Internship: "Expanding Marketing Plan")
Mr. Nathan LaRose (Fitchburg, MA Mayor's Office)
Ms. Sarah Schneider (Ayer, MA Town Manager's Office)
Mr. Philip Sandy (REDI/Political Science Internship - "Building Networking Plan")
Mr. Michael Marchetti (REDI/Economic Internship - "Building Economic Indicators Matrix")
Mr. Thomas Roufos (International Business Internship - "Building Marketing Plan")
Mr. Piergiacomo Mion (Political Science Internship Abroad in Vicenza, Italy Chamber of Deputies - Italy)
Mr. Jeffrey Anderson (REDI Internship Project on Leominster Housing Authority "Mechanic Street" Development)
Mr. Matthew Sullivan (REDI-Massachusetts Broadband Institute/Massachusetts Technology Collaborative Internship)