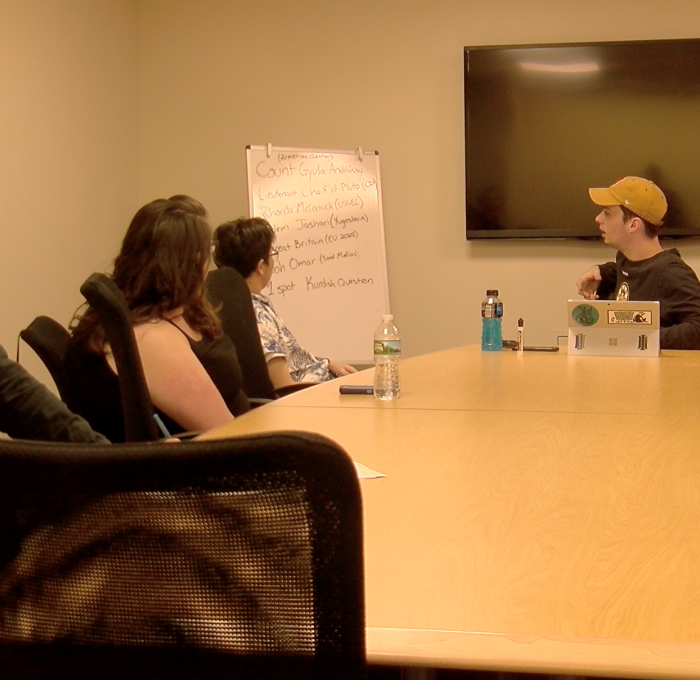 The Fitchburg State University Model United Nations (MUN) Club brings students from all classes together under the faculty advice of Political Science Professors Eric Budd and Joshua Spero. Students focus on role-playing UN nation leaderships, tackling challenging international scenarios, and gaining valuable problem solving skills.
To create leaders for the 21st Century, Fitchburg State's MUN Team:
Expands students' international political experiences
Provides new international opportunities during students' university careers
Broadens students' career possibilities and choices
Members develop critical thinking to dissect arguments and strengthen international negotiating techniques invaluable to research and leadership. They increase and diversify their educational experiences through greater service learning to bridge the public and private sectors more effectively.
Over the past several years, the Fitchburg State MUN team has competed at such universities as Harvard, Yale, Northeastern, the University of Chicago, the University of Pennsylvania, Emory, and McGill, and has attended conferences nationwide with students from all over the globe.