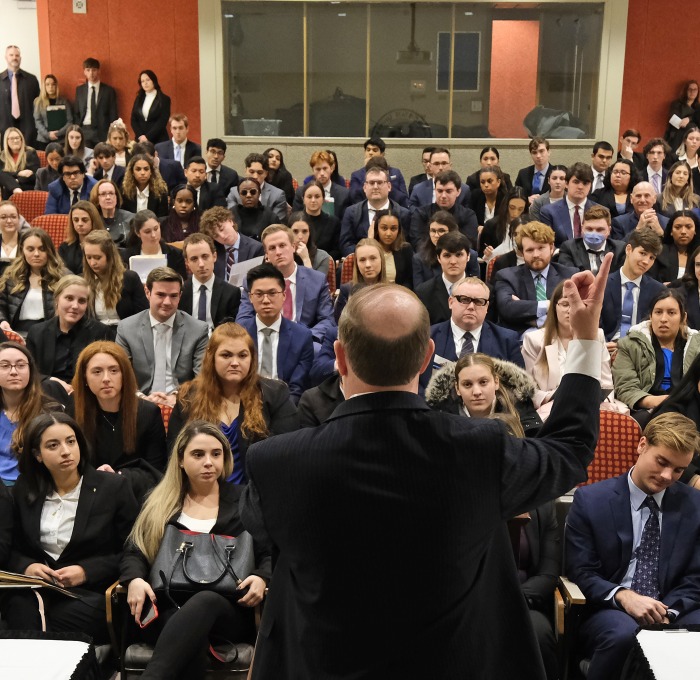 Fall 2023
17081 Moot Court  POLS 4350 (01)
3 cr. 3 hr.
Professor Paul Weizer, Attorneys Christine Brigham and Christine Hudson 
In this course, students will intensively study a specific area of law for the purpose of arguing in a moot court competition. Moot court involves teams of student-contestants, clients burdened by a legal problem, briefs and oratory detailing the dimensions of the legal problems before an appellate court, and the judging of performances by panels of faculty and attorneys. The top teams emerging from this course will be eligible to represent the University at the national tournament.
Moot court – a simulation of an appellate court proceeding – is also known as a Supreme Court Simulation. Moot court involves teams of students representing clients burdened by a legal problem. Oral arguments detailing the dimensions of the legal problem before an appellate court are judged by actual attorneys and judges.
Moot court is used as an educational tool around the world. Moot court tournaments are currently organized in the United States, Great Britain, Canada, Australia, New Zealand, and a number of other countries. Moot court has apparently been featured in legal training for hundreds of years, with origins in medieval England.
In the United States, moot court is almost universally required in law school programs. Over the past decade, a number of undergraduate moot court activities have been developed in American colleges and universities. To improve and expand these undergraduate moot court activities, the American Collegiate Moot Court Association was established in 2000. Fitchburg State University teams have competed with distinction at both regional and national tournaments.
Eastern Regional Tournament
Fitchburg State University,
November 17 - 18, 2023
Past Competitions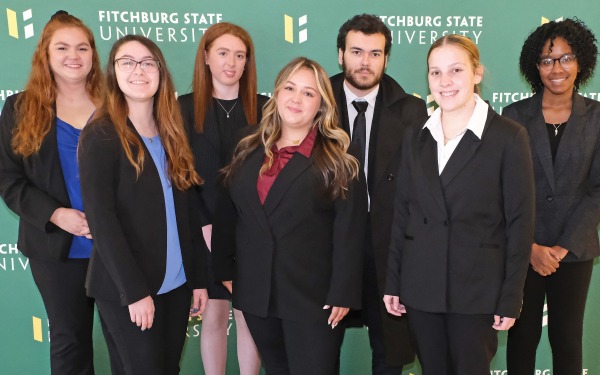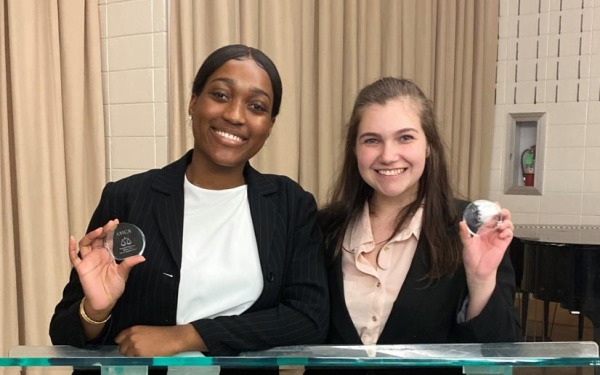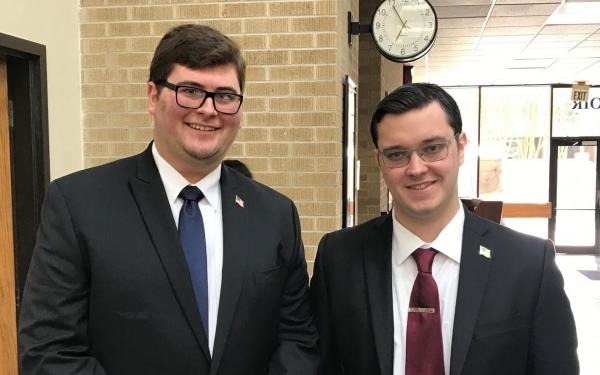 Questions? Get in Touch!
Please feel free to get in touch with
Professor Paul Weizer
with any questions you might have. Otherwise, please use the information below. 
In Person Office Hours: Monday - Thursday 8:30 a.m. - 2:30 p.m.
Miller Hall 101