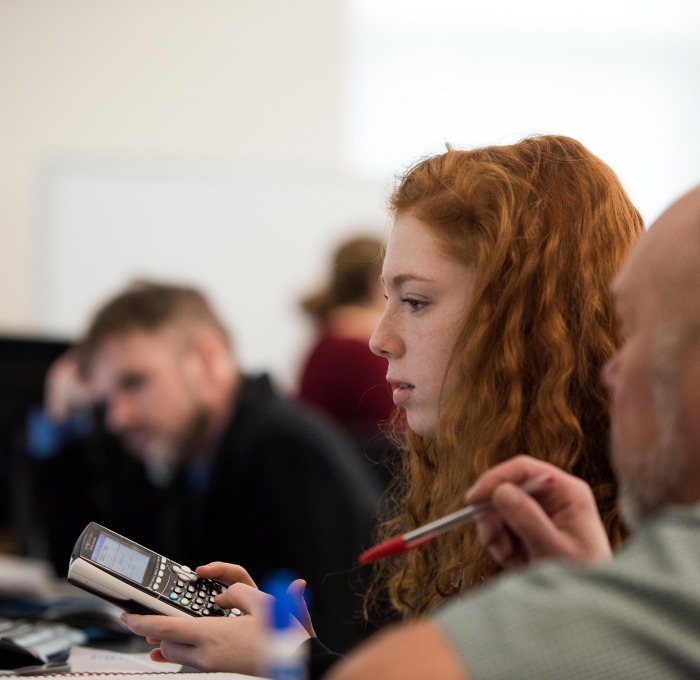 In Short
The Pre-Law 3+3 program is designed to prepare you for the expectations of law school. Earn both a bachelor's and a juris doctor degree in six years.
UMASS Dartmouth/Fitchburg State Partnership
Benefits
Complete both your bachelor's degree (BS) and juris doctor degree (JD) in six years
Save one full year of undergraduate tuition
Enjoy the high quality and great value of two public universities
Have guaranteed admission to the law school
Program Overview
Fitchburg State University has partnered with UMass Law to allow motivated students to finish both a bachelor's degree (BS) juris doctor degree (JD) in six years.

Qualified Fitchburg State undergraduates may enter the Fitchburg State and UMass Law 3 + 3 Program and substitute the first year at UMass Law for the senior year at Fitchburg State. By meeting all program requirements, qualified students enjoy guaranteed admission to the UMass Dartmouth Law School. Admissions and GPA requirements of both institutions apply.
How It Works
Students complete their Fitchburg State University coursework in three years and then use their first year of law school to satisfy their final year of undergraduate work.
Fitchburg State/U-Mass School of Law 3+3 Timeline
Freshman Year
Interested students should contact the Fitchburg State pre-law advisor Dr. Paul Weizer at pweizer@fitchburgstate.edu for information or to declare their interest in the program by their sophomore year
Junior Year
Students register with LSAC, take LSAT (ideally students will take the LSAT in September, but they can also take it at a later date)
Once the student receives their LSAT score, they will apply to UMASS School of Law. Application fee will be waived. They may apply assuming they meet the requirements-at least 150 on LSAT and 3.0 GPA minimum.
Senior Year
Student completes first year of law school and completes the necessary paperwork to transfer those courses back to Fitchburg State to complete their degree.
Experiential Opportunities
Attain real world experience through internships with government agencies, non-governmental or international organizations, either through our close connection with The Washington Center (Washington, DC) career building program, or other placements locally or regionally that our faculty Internship Coordinator helps you arrange.
Read more about: Internships
Faculty-led study abroad course opportunities increase student life-transforming experiences, as do student/faculty cooperative research projects.
Read more about: Study Abroad
Curriculum and Other Information
Sample 3-Year Plans of Study*
Required and elective courses for program completion:
* Note that most majors can participate in this program. Contact Dr. Weizer for more information.
Minimum undergraduate GPA of 3.0
Minimum LSAT score of 150
Favorable decision from the joint admissions committee, which includes an interview during the sophomore year
Meet all other law school admission requirements