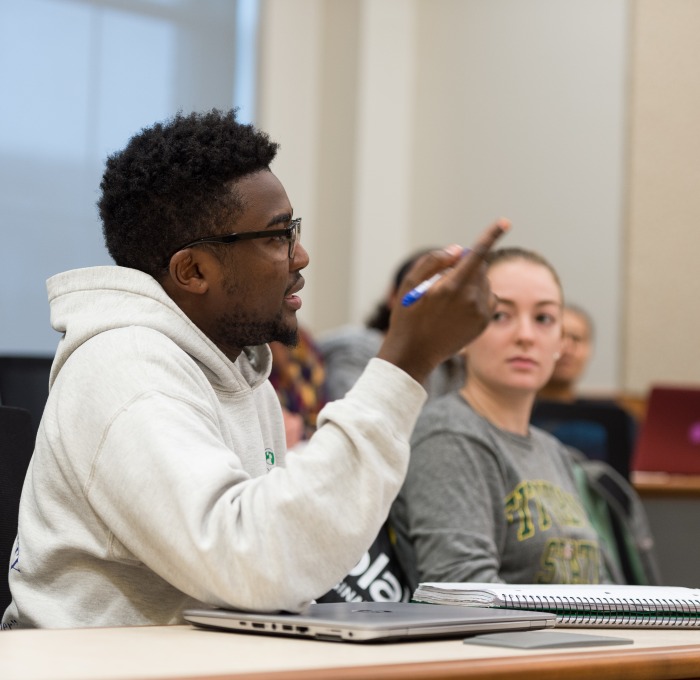 In Short
The major in Economics focuses on the principles of economics for private enterprise market economies in the states as well as the workings of the global economy.
We've got you covered
What will I do?
Employ economic analysis to understand real world problems 
Learn techniques that will put you at the head-of-the line for jobs in business and consulting
Take part in student-faculty collaborative research
Program Overview
If you are interested in a career in finance, business or management, Fitchburg State University has the program you need. A degree in Economics prepares you for careers in local, state, federal and private agencies and educational institutions, business and industry as well as for graduate study in economics and related fields.
Experiential Opportunities
Attain real world experience through internships with government agencies, non-governmental or international organizations, either through our close connection with The Washington Center (Washington, DC) career building program, or other placements locally or regionally that our faculty Internship Coordinator helps you arrange.
Read more about: Internships
Explore the world through faculty-led, study abroad course opportunities. You can even engage in joint research projects with students and faculty from our foreign-partnership universities.
Read more about: Study Abroad
Curriculum and Other Information
Students will be able to critically analyze and evaluate issues in local, national, and global economic life using evidence-based arguments
Students will be able to articulate economic models in a multidisciplinary context
Students will be able to demonstrate understanding key economic concept through quantitative reasoning and through written communication
Students will be able to apply economic theory through experiential learning
Students will be able to communicate economic ideas effectively through the use of statistical analysis, through the use of writing, and through the use of oral skills
Students will be able to identify assumptions and assess implications of diverse economic perspectives
Business and management
Finance and financial advising
Consulting
Graduate School: Master's or PhD in Economics, Master's in Applied Economic Public Policy, MBA, Master's in Statistics, Master's in Public Policy or Public Administration
Law School
Research: within research institutes or universities
Government (federal [i.e., Department of Labor], state, municipal)
Local, state, federal and private agencies and educational institutions, business and industry