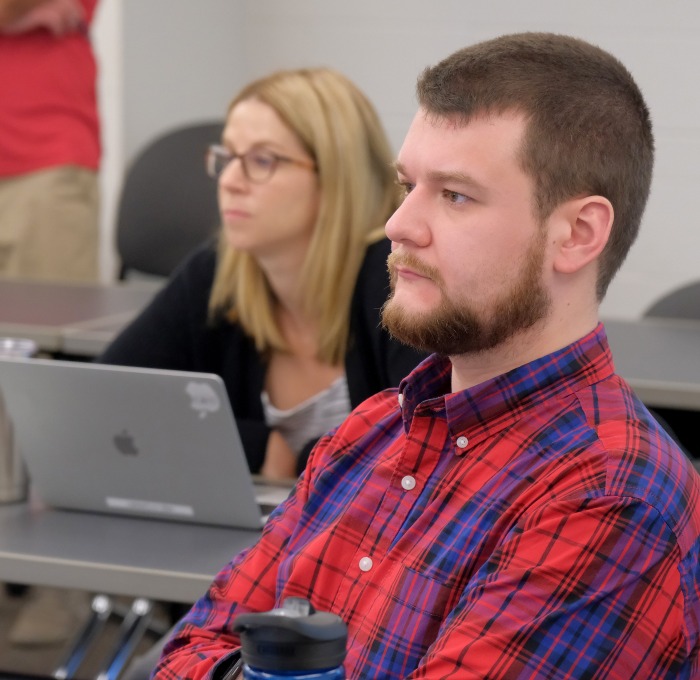 In Short
Pursue careers in historical research, writing, post-secondary level teaching, and for secondary teachers pursuing advanced study in history.
We've got you covered
What will I do?
Choose from classes in US, European, and World History
Find in-person feel in distance learning 
Advance your career goals on a time-table that meets your needs
What we're working on
We're teaching you how to understand the current world by remembering the past one.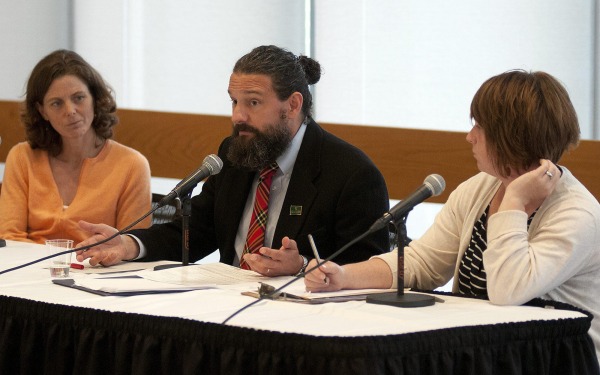 Program Overview
The History (MA, online) program offers online courses throughout the year, as well as summer institutes on campus to provide opportunities for high-impact classroom experiences and collaboration. The program may be completed 100% online if you prefer the convenience and flexibility online courses offer.
https://www.onlineu.org/most-affordable-colleges/history-masters-degrees
Career Opportunities
Business
Government
Teaching and education
Research
Historical researcher
Writer
Post-secondary level history teacher
---
Total Credits
30 credits
---
Time Frame
While you can complete the program in as few as three years, you have six years to complete the program.
This program incorporated technology into the curriculum, but the direct support of the faculty was always apparent. An excellent blend of traditional teaching and cutting edge instructional method.
Andrew Goodwin, '11
Degrees and Other Information
Historical Knowledge
Graduates with the Master of Arts in History develop an advanced understanding of the historical enterprise. They acquire in-depth knowledge of historical periods, regions, and events; understanding of major historiographical trends and the methodological and interpretive innovations associated with these trends; and the ability to critically evaluate and apply methodologies and theories appropriate to historical subfields.
Historical Reasoning and Research
Graduates with the Master of Arts in History acquire an advanced understanding of the methods and ethics of historical research; conduct both traditional and digital archival research; and demonstrate historical knowledge and original analysis in essays or projects that follow the professional standards of the discipline.
Communication
Graduates with the Master of Arts in History acquire and apply the diverse sets of skills required for the presentation of historical research, including professional-level oral presentation, book and historiographical reviews, and journal-length articles suitable for submission to peer reviewed journals.
Summary Statement
Through each of these three areas, students taking graduate courses in history refine critical thinking skills by analyzing historical data and literary and artistic evidence in order to evaluate and put forth historical arguments; sharpen communication skills by expressing their ideas in course discussions and written assignments; deepen knowledge of the human experience at the local, national and global levels; develop the capacity to recognize and confront ethical issues in historical reasoning and research, and understand contexts that produce historical ideas and historical works.
Completed applications are reviewed on a rolling admission basis. Admissions requirements are as follows:
Official transcript of a bachelor's degree, preferably with (but not limited to) a major or minor in history from a regionally accredited institution
Three letters of recommendation
Professional resume
For those pursuing the MA degree, a writing sample must be submitted. This may include an undergraduate-level term paper or a published article and should be the equivalent of at least 10 typed, double-spaced pages and include footnotes and a bibliography.
Official transcripts of graduate level course work from a regionally accredited institution (if applicable)
Graduate application and fee
No GRE or MAT exams required
Still have questions? We're here to help!
We know you're busy, so we've given you a few different options to conveniently get the answers you need. You can…