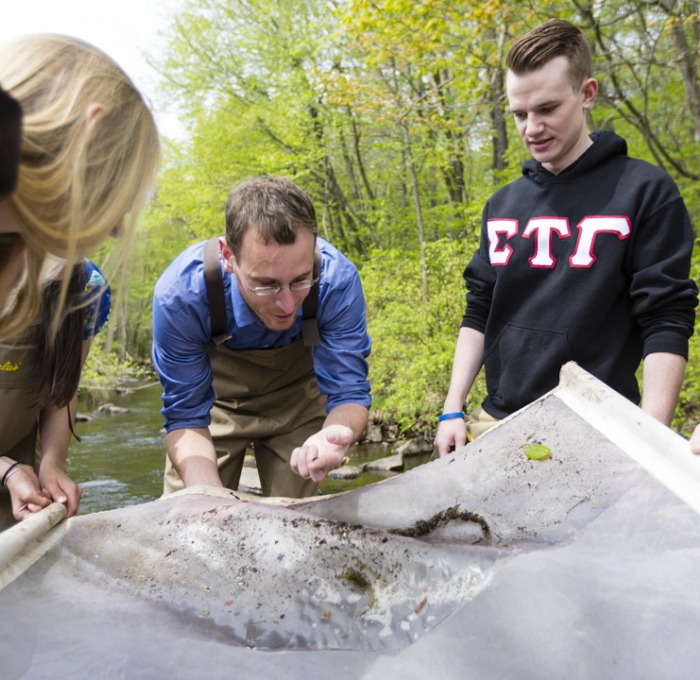 In Short
Interdisciplinary Studies is designed to help fully realize the academic, professional, and personal potential of students whose interests range across the boundaries of traditional disciplines.
We've got you covered
What will I do?
Take command of your own educational goals and design your own program.
Use different disciplinary methods strategically to address scientific issues in innovative ways.
Combine broad scientific knowledge with other fields to design a project that relates directly to the kind of work you want to do when you graduate, and serves as a springboard for your future success.
Program Overview
The General Science Initial Teacher License (5-8) Concentration, Interdisciplinary Studies, BS gives you a strong grounding in the basic natural sciences, including physics, earth and geographic sciences, biology, and chemistry. This program provides the flexibility to design your own major by combining a defined core set of science courses with a minor in another field.
Experiential Opportunities
Internships are a great opportunity to get valuable, real-world experiences before entering a competitive job market.
Read more about: Internships
Faculty-led study abroad course opportunities also increase student life-transforming experiences, as do student/faculty cooperative research projects.
Read more about: Study Abroad
Curriculum and Other Information
As a senior, you will have the chance to do an individual Interdisciplinary Studies Capstone project that reflects your personal vision and professional goals, applying insights from a range of disciplines to crucial contemporary issues and challenges in an original way.
Teaching middle school science
Entry-level laboratory technician positions
Science writing careers
Success in today's rapidly changing workplace requires individual initiative, flexible "outside-the-box" thinking, and an ability to define one's own professional goals; the individualized IDIS General Science degree challenges you to do exactly that.