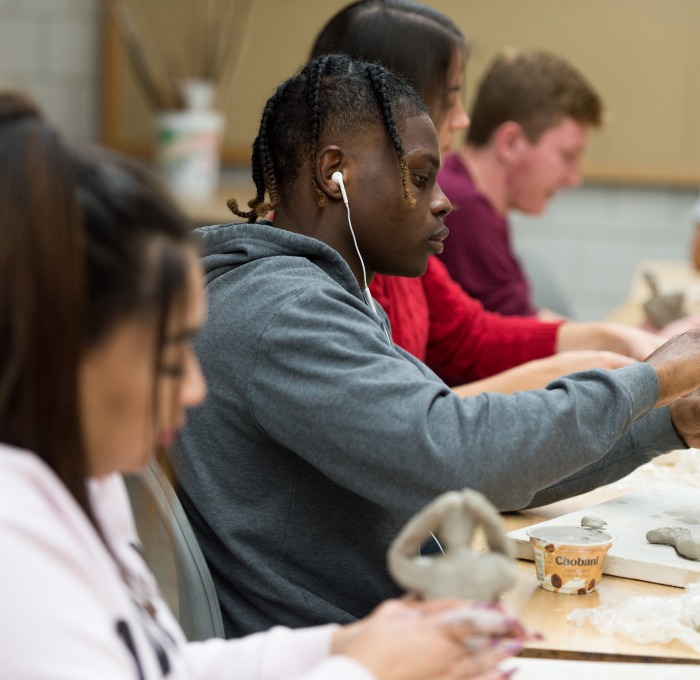 In Short
The Humanities Concentration in Interdisciplinary Studies provides the flexibility to design your own major in collaboration with a faculty advisor, and build a curriculum that meets your own specific interests and career goals.
We've got you covered
What will I do?
Take command of your own educational goals and design your own program.
Use different disciplinary methods strategically to address real world issues in innovative ways.
Combine your fields to design a project that relates directly to the kind of work you want to do when you graduate, and serves as a springboard for your future success.
Customize your bachelor's degree with our program in Interdisciplinary Studies. Learn more today.
 
Program Overview
The program gives you the conceptual tools to integrate different disciplines in order to address the complex problems and changing frontiers of knowledge in an increasingly global society. Interdisciplinary Studies is designed to help fully realize the academic, professional, and personal potential of students whose interests range across the boundaries of traditional disciplines.
100% Online Option Offered through the School of Graduate, Online and Continuing Education
This flexible degree program, also offered 100% online, works well for adult learners who are balancing work, family, and education, while also trying to customize their plan of study to achieve personal goals.
Experiential Opportunities
Internships are a great opportunity to get valuable, real-world experiences before entering a competitive job market.
Read more about: Internships
Use skills developed through the study of a world language to communicate across cultural divides, and apply those skills in a study abroad program.
Read more about: Study Abroad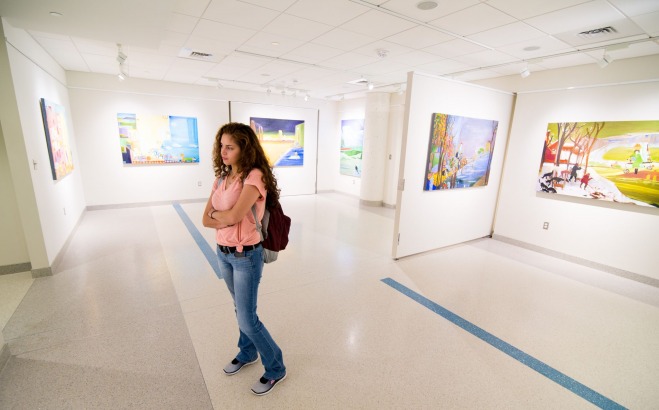 ARTeries
Participate in opportunities in the arts by participating in a music performance ensemble, such as Choir and Band, or by exhibiting artwork in the annual student ARTeries show in Hammond Gallery.
Curriculum and Other Information
Day School, On Campus Programs

School of Graduate, Online and Continuing Education, Evening Programs
As a senior, you will have the chance to do an individual Interdisciplinary Studies Capstone project that reflects your personal vision and professional goals, applying insights from a range of disciplines to crucial contemporary issues and challenges in an original way.
A broad spectrum of career opportunities dependent upon the individualized curriculum chosen.
Graduate studies in line with individualized curriculum (law school, master of arts in education, master of fine arts in art and graphic design, etc.).
Success in today's rapidly changing workplace requires individual initiative, flexible thinking, and an ability to define one's own professional goals; the individualized IDIS degree challenges you to do exactly that while in college.