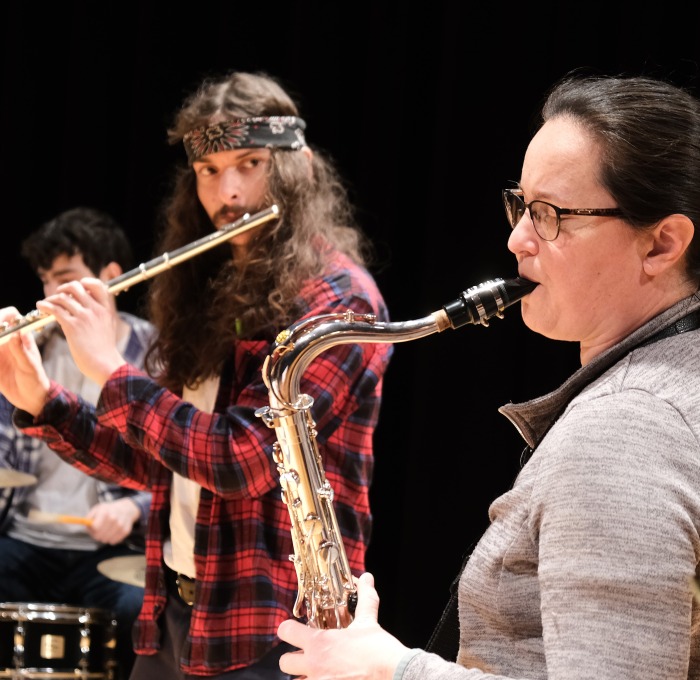 Want to learn how to play an instrument, or improve your singing voice? Curious about how music works from the inside, or why it sounds the way that it does?
The Music area at Fitchburg State is rich with opportunities for starting, or continuing, your musical development. From vocal and instrumental ensembles, to music history and theory courses, to private lessons, there's a lot of music to choose from. Find information on upcoming performances and events or contact humanities@fitchburgstate.edu to get involved!
Check out recent blogs on our music faculty Jane Fiske , Jonathan Harvey, Hildy Shilling, and Amy McGlothlin. 
Music Opportunities on Campus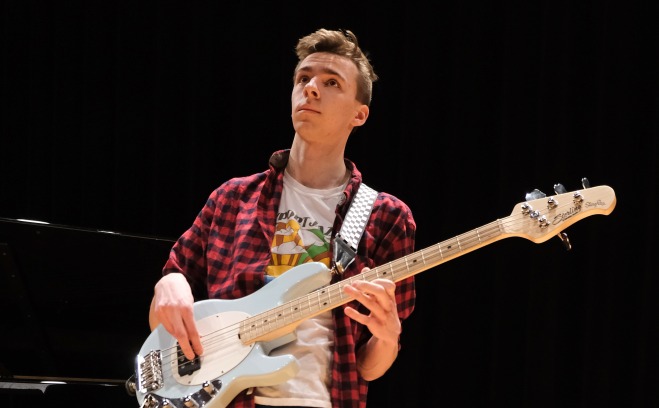 One, two and three-credit courses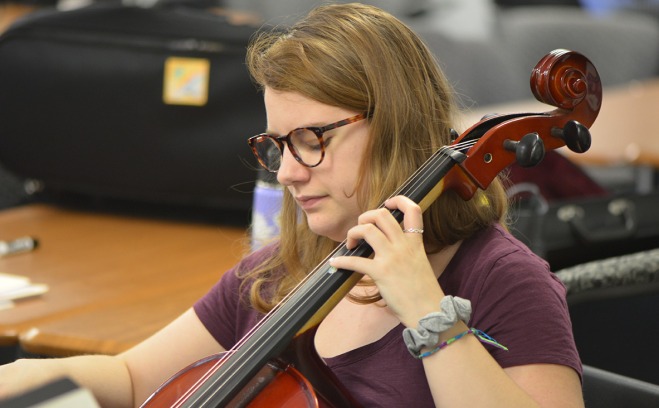 Community Music Program
Visit the program page for an informational packet, lesson offerings and more.
Facilities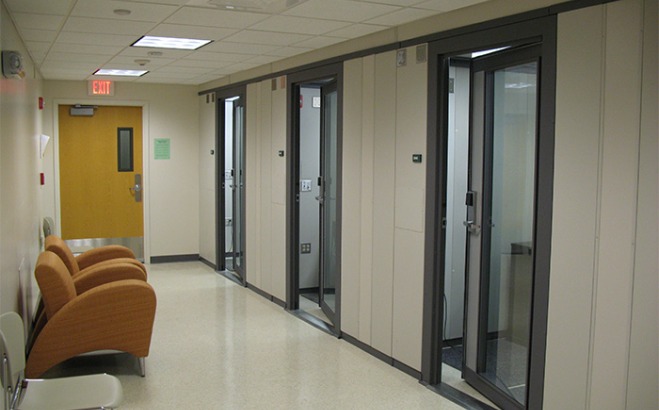 Practice rooms
Practice rooms are equipped with Boston pianos or Yamaha digital pianos, and are located in the Conlon Fine Arts building. Four Wenger soundproof rooms are can be found on the second floor in room CNFA 264. Four additional practice rooms (CNFA 153-56) are located on the first floor to the left as you enter through the main entrance of the Conlon building. Practice room hours are from 8:00 a.m. to 9:00 p.m. OneCard swipe access is required for the Wenger practice rooms. See Humanities department secretary in CNFA 263.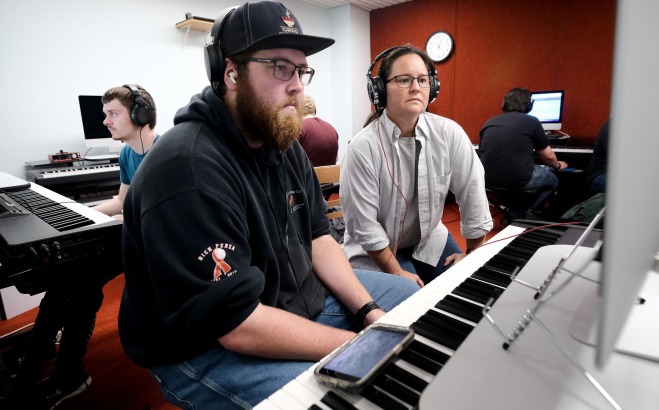 Piano/MIDI Lab
The Piano/MIDI Lab is equipped with seven Yamaha digital piano keyboard stations, a Yamaha synthesizer, notation, sequencing, editing, and theory software. It is located in room 261 of the Conlon Fine Arts building. Class Piano and Music Technology students get priority usage, but it is open to the campus community. Hours are from 8 a.m. to 9 p.m. OneCard swipe access is required from the Humanities department secretary in CNFA 263.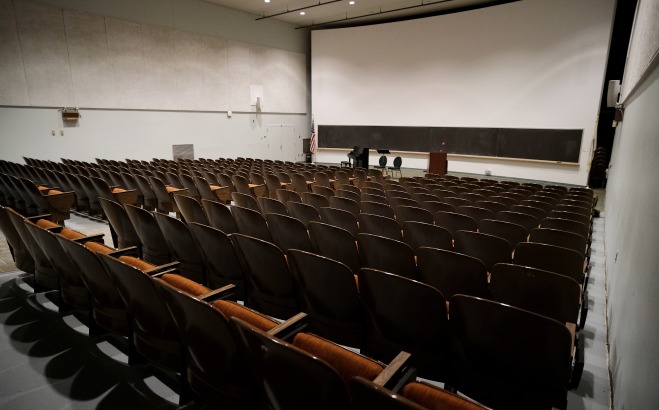 Kent Recital Hall
Kent Recital Hall is equipped with a Steinway B grand piano and seats approximately 300 people.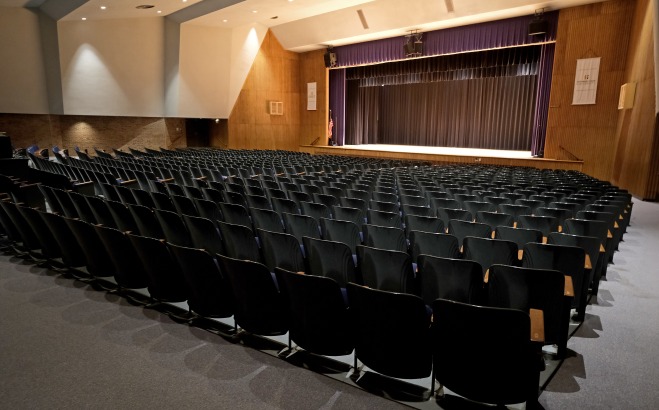 Weston Auditorium
Weston Auditorium houses a new Steinway Model D grand piano, and is our largest performance space on campus.
Fitchburg State has allowed me to keep my lifelong passions close to my heart while meeting like-minded individuals! I've worked with my peers towards something bigger than myself. The professors have supported my academic growth immensely which allows me to grow and succeed!
Emily Sandberg '25