The Community Music Program offers year-round programs (individual and group lessons, cello choir, chamber music fest) to the public.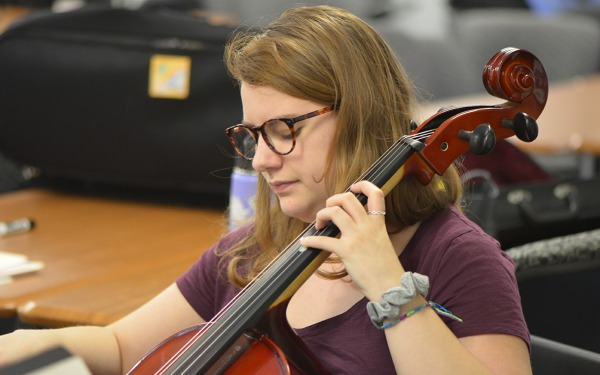 Voice and Instrumental lessons are offered to all ages and levels of ability. You may choose to take lessons online (via Zoom) or in person (except when campus classes are closed due to COVID restrictions). To see the instructors and instruments that they teach, click our program instructors' page.
Are you a current Fitchburg State University matriculated undergraduate student seeking credit? If so, please complete the form below.
Fitchburg State Undergraduate Music Lesson Form
Individual Lessons
| Duration | 5 lessons | 10 lessons | 15 lessons |
| --- | --- | --- | --- |
| 30 minutes | $150 | $300 | $450 |
| 45 minutes | $225 | $450 | $675 |
| 60 minutes | $300 | $600 | $900 |
Are you a new student or would you like additional information before registering?
Community Lesson Interest Form
Register and Pay Online for Your Lessons
Community Online Registration and Payment
Community Cello Choir
Cost: $66 per person for entire session
Location: Kent Recital Hall
Schedule: To be announced
Instructor: Laurie Strubbe
Register for the Community Cello Choir
Questions?
Please email Hildy Schilling hschilling@fitchburgstate.edu
COMMUNITY CHAMBER MUSIC FEST
During the day-long festival, musicians play chamber music with others at their playing level.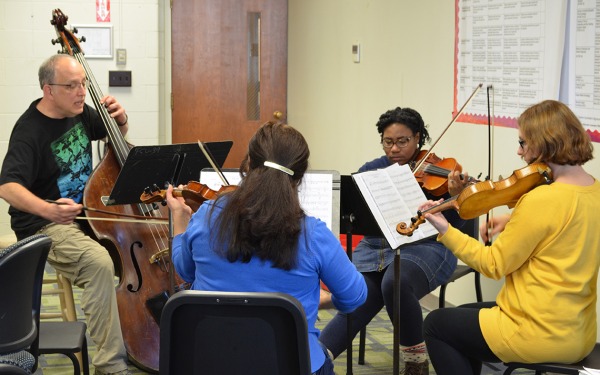 Recent Events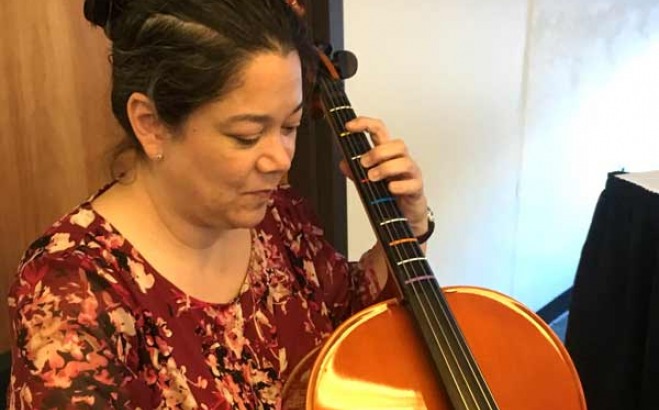 Student cellist
performs in CMLP recital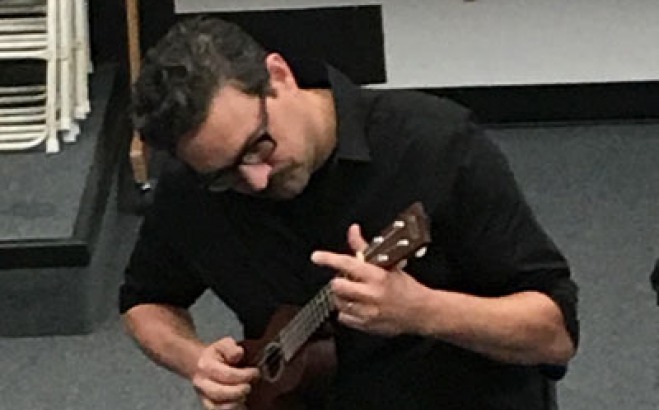 Ukulele student
performs in CMLP recital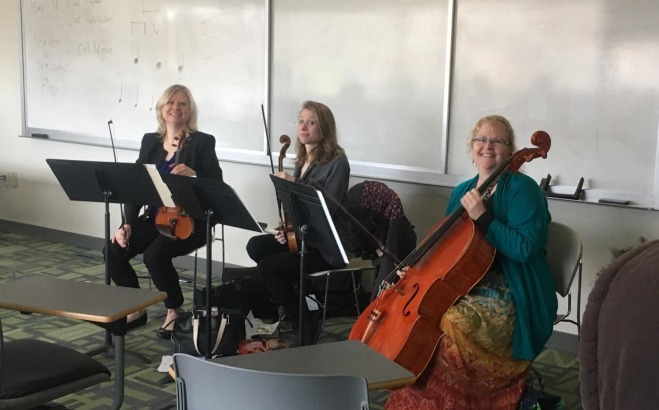 Trio of CMLP instructors (Hildur Schilling, Cynthia Schilling, Laurie Strubbe)
played chamber music for Commonwealth of Arts classes
Instructors Hildy Schilling and Matt Kim
performed in pit orchestra for a musical
Questions? Get in Touch!
The Center for Professional Studies (CPS) offers professional development to working professionals and collaborates with school districts, businesses and other professional groups on continuing educational needs.
150B Main Street