Register by January 15, 2024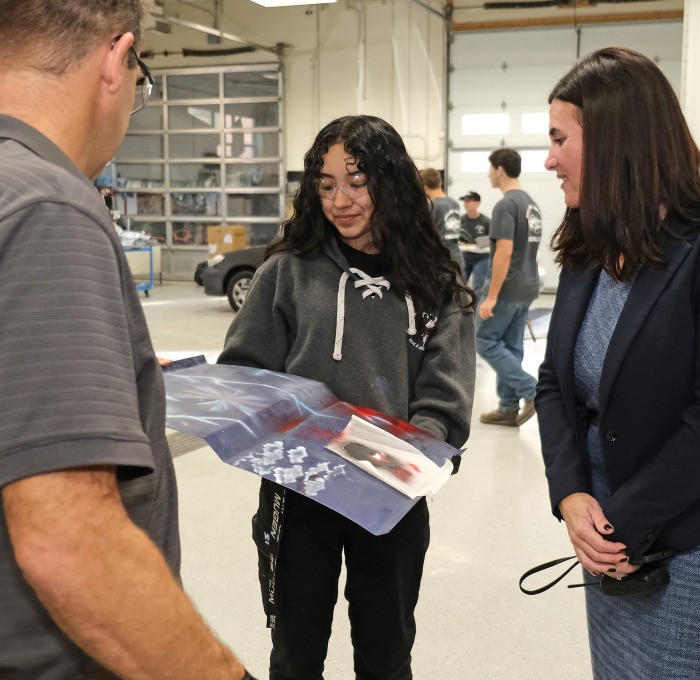 Course Overview
This is a practical approach to planning instruction for special needs students in the vocational classroom in the high school setting. Using a framework for applying theory in practice, teachers develop and/or attempt strategies that are applicable to their classrooms.
Learning Outcomes
Teachers will learn a multidisciplinary approach to supporting vocational technical high school students through the delivery of content-specific instruction.
Various models of learning and motivation will be explored through the use of social learning.
Teachers will study and develop classroom lessons and environments to enable them to work collaboratively with parents and other professionals in developing and implementing strategies that support vocational technical high school students with an IEP.
Teachers will gain a repertoire of strategies including the development of graphic organizers, checklists, study guides, screencastify videos, IEP accommodations, station-teaching examples, and collaboration with family involvement. 
Audience: Vocational technical teachers in a high school setting. 
Mode: 100% online in Blackboard, asynchronous
Dates: January 21 - April 21, 2024
CRN, Course Number and cost for 15 PDPs: CRN: 37502, Course Number: PRDV 6192P,  Cost $247 
CRN, Course Number and cost for 1 graduate credit: CRN: 37501, Course Number: PRDV 6192,  Cost $347
Registration deadline: January 15, 2024
Instructor: Anthony Cannella, M.S. in Special Education 
Anthony has been in education since 1997, and with the Cambridge Public Schools since 1999. In addition to their responsibilities as the Inclusion Specialist for the Rindge School of Technical Arts (RSTA), he also administers workshops to vocational instructors addressing the needs of our diverse population of students.  Anthony has administered seminars at the annual Connecting for Success MAVA conference, North Bennet Street School, Lynn Vocational Technical Institute, Bunker Hill CC and Lower Pioneer Valley Educational. Collaborative.  He is also an adjunct instructor in Fitchburg State University's Occupational Education program, who holds certifications as a Transition Specialist 5-12 and Special Education 5-12.  Anthony is also an active member of the Hearing Loss Association of America (HLAA) and volunteers to help support rescue dogs.