ChatGPT and Emerging Technologies to Enhance Learning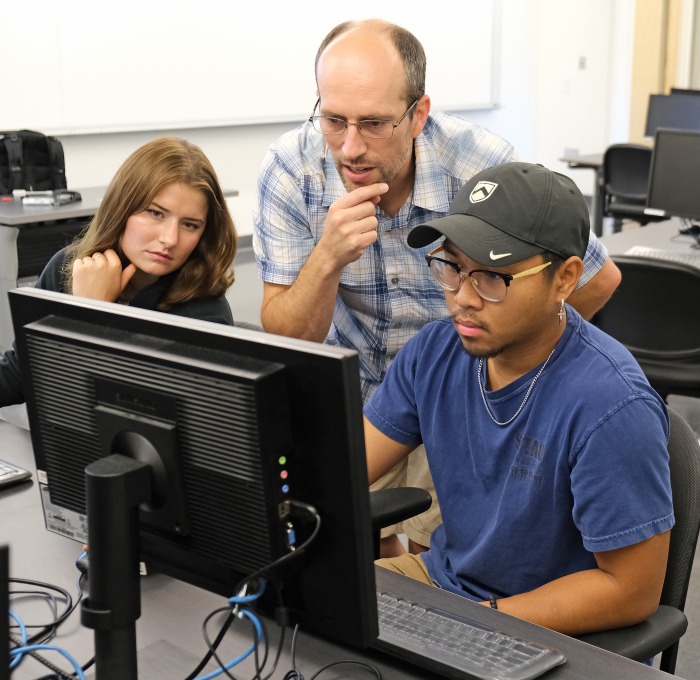 Course Description
This course will focus on Artificial Intelligence (AI), ChatGPT and emerging technologies impact on education. We will explore and use a variety of AI-powered technologies to create engaging and interactive learning experiences. Participants will explore a variety of tools to help differentiate instruction, create lessons, and revise existing curriculum.  We will take a deeper dive into the role of AI in education from both a teaching and student perspective. Participants will learn how AI can support all students, including English Learners and special education. AI ethics will also be discussed. AI is here. Come join the conversation of using AI intentionally and purposefully.
PDPs
This course contains content needed to fulfill the DESE Individual Professional Development plan requirement of at least 15 PDPs in a content area of training related to renewal of licensure. Fitchburg State University's Center for Professional Studies is a DESE-approved PDP provider. 
Learning Outcomes
Understanding of artificial intelligence and its applications.
Best practices in working with AI chatbots.
Create/supplement curriculum content with the assistance of AI chatbots and other tools. 
Analyze information provided from AI assistance (reliability/accuracy)
AI ethics through teacher and student lens.
AI connection with emerging technologies (VR/AR/edtech tools/new and future application etc.)
Applications that support all students, including EL, SEI and special education - with AI assistance.
Identify tools and research benefits and challenges of using artificial intelligence.
Provide examples of how artificial intelligence is used around the world on a typical day.
Pre-Work
A week prior to first class, students will receive an email from the instructors, detailing how to access and join the Fitchburg State Google classroom, as well as the pre-assignments below. These assignments must be completed before the first-class meeting. The pre-work (2 hours of time) will entail the following:
Complete a survey
Logistical introductory tasks
Readings, which may include blog posts and/or podcasts
Activating accounts to tools/websites referenced in class
Dates: Wednesdays - Nov 1, 8, and 15, 2023
Mode: Synchronous/online in Google Meet with additional asynchronous assignments specified in syllabus.
Synch session dates:
Nov. 1, 4 – 6 p.m.
Nov. 8, 4 – 6 p.m.
Nov. 15, 4 – 6 p.m.
Synch: 6 hours  Asynch: 9 hours    Total: 15 hours
Cost for 15 PDPs: $247 
Cost for 1 graduate credit: $347
Course Number:  PRDV 6194  CRN: 19427 (1 Grad Credit)
Course Number:  PRDV 6194P CRN: 19428 (15 PDPs)
Course number (you need this to register) see above.
Once registered, you will receive a confirmation email with instructions on how to pay for your course. The registration may take 24-48 hours to process.
You are required to pay within 48 hours of receiving your course payment email. Not paying for a course does not constitute a withdrawal from the course. You may withdraw prior to the start of a course. Once a course starts, you are not eligible for a refund.
Co-Instructors
Mary Marrotta and Craig Scheil 
Mary Marrotta is an Educational Technology Consultant and Instructional Technologist. Mary is also a Google Certified Trainer, as well as an adjunct instructor for Fitchburg State University. She has been working for the Nashoba Regional School District for 24 years. Mary has degrees from Fitchburg State in Science, Elementary and Special Education, as well as an M.Ed. from Lesley University in Technology Education and a Certificate in Distance Learning from Northeastern. 
Craig Sheil is a Google for Education Certified Trainer, is a Digital Learning Specialist at a public high school in New Hampshire. He has been in the education field for a total of 18 years, with the first 8 years teaching high school mathematics. He has helped integrate Google Workspace for Education and a 1-to-1 Chromebook program at his high school. Craig can be found presenting at conferences, giving professional development to school districts and co-teaching Google Workspace for Education graduate courses. Craig loves teaching and more importantly, loves learning. He has a bachelor's degree from Keene State in Mathematics and an M.Ed. in Instructional Technology from Fitchburg State University.