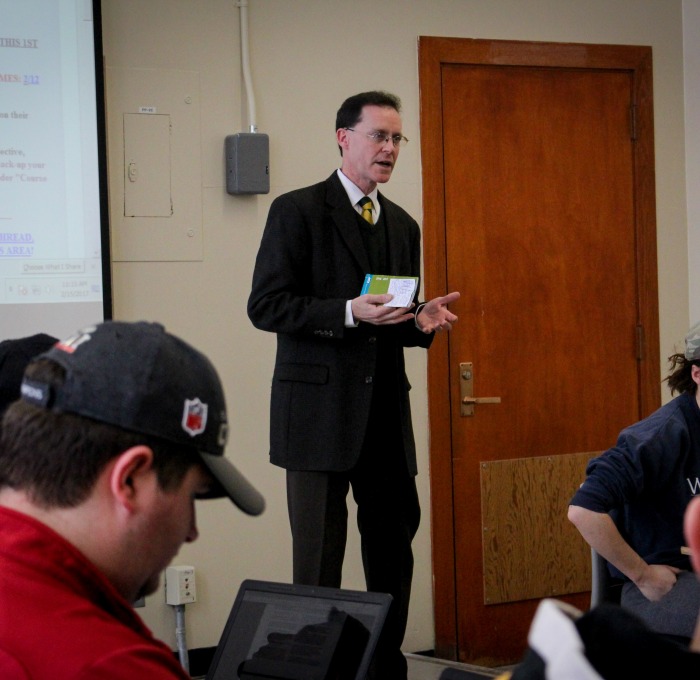 In Short
Pursue this concentration and gain the skill set to become a middle or high school history teacher.
Program Overview
Students within our history major can pursue initial licensure as middle and high school history teachers. This program provides you with both a broad introduction to middle and high school teaching and specific instruction in the theory, research and practice of secondary history and social studies teaching. You will engage in field-based experiences in the school setting supervised by our faculty through on-site pre-practicum experiences coupled with each teaching course and a formal teaching practicum as the capstone experience.

If pursuing this option you will have to fulfill the degree requirements for the history Concentration in Initial Licensure (5-12) and the minor in Middle and Secondary Education (5-12). The requirements are inclusive of the History Major, the Middle and Secondary Education Minor (5-12), and advanced coursework for licensure.
Experiential Opportunities
The purpose of the student teaching practicum/internship is to provide candidates who have reached the teacher candidacy stage of their academic programs with hands-on experience in an approved school setting.  
Read more about: Practicum
Faculty-led study abroad course opportunities increase student life-transforming experiences, as do student/faculty cooperative research projects.
Read more about: Study Abroad
Curriculum and Other Information