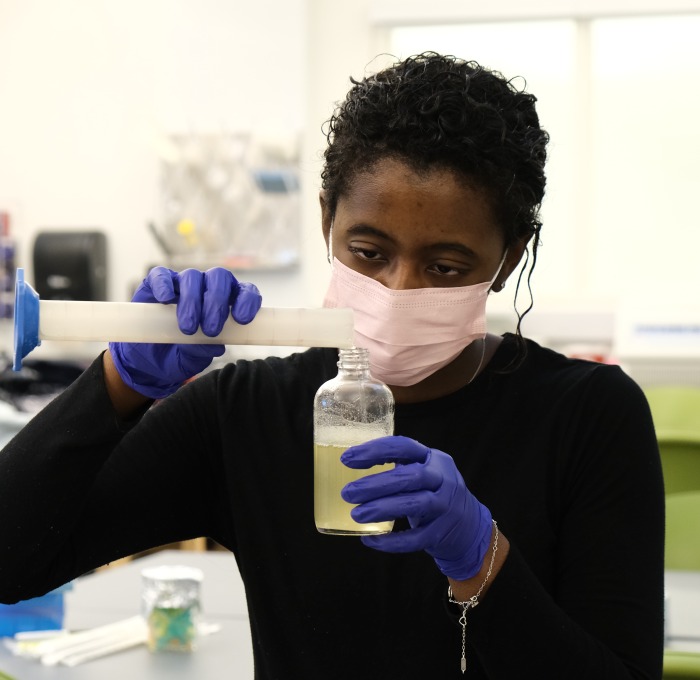 In Short
The Biochemistry concentration encourages and fosters learning about the chemistry that underlies biological structure and function.
Program Overview
This degree will prepare you for further education in chemistry, medicine, dentistry, pharmacy, veterinary medicine and other health professions, provided you complete all the prerequisite courses for post-graduate work.

The emphasis on biochemistry is particularly helpful for those interested in health sciences and the hands-on experience benefits those interested in pursuing Ph.D. degrees in biochemistry, biotechnology or related fields.
Career Opportunities
The Biochemistry concentration in chemistry gives you a strong grounding in chemistry with a focus on biochemistry. This concentration is ideal for those interested in a wide variety of careers, including but not limited to:
Laboratory scientist positions in biotechnology and pharmaceutical companies
Science writing careers
Health professions
Experiential Opportunities
Internships are a great opportunity to get valuable, real-world experiences before entering a competitive job market.
Read more about: Internships
Faculty-led study abroad course opportunities increase student life-transforming experiences, as do student/faculty cooperative research projects.
Read more about: Study Abroad
Curriculum and Other Information