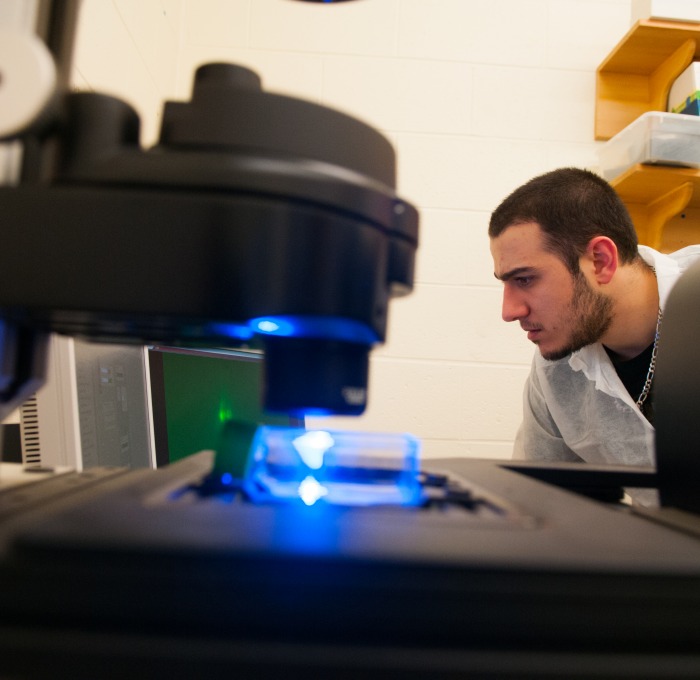 In Short
The Neuroscience and Behavior concentration examines the interrelationships between the nervous system and behavior.
We've got you covered
What will I do?
Gain background knowledge in neuroscience and psychology
Experimental Design
Data Analysis 
Presentation Skills
Program Overview
Students interested in bridging the traditional disciplines of biology and psychology focus on nervous system function and how it relates to behavior. The interdisciplinary training received prepares students for careers broadly related to the neural, behavioral and cognitive sciences.
Core biology courses involve student laboratory work to develop the skills of scientific inquiry. Student training includes a strong foundation in bioethics which is fostered within the curriculum. Students become aware of career potentials by close association with their academic advisors.
Experiential Opportunities
Internships are a great opportunity to get valuable, real-world experiences before entering a competitive job market.
Read more about: Internship
Faculty-led study abroad course opportunities also increase student life-transforming experiences, as do student/faculty cooperative research projects.
Read more about: Study Abroad
Curriculum and Other Information
Students are prepared for a variety of career paths in academic, industrial, or clinical settings broadly related to the neural and behavioral sciences.
Basic research in the neural and behavioral sciences
Applied research
Marketing and sales in the pharmaceutical, biotechnology and biomedical industries
Occupational therapy
Neuropsychology
Pharmacy