We're cultivating your critical thinking abilities to include the scientific process.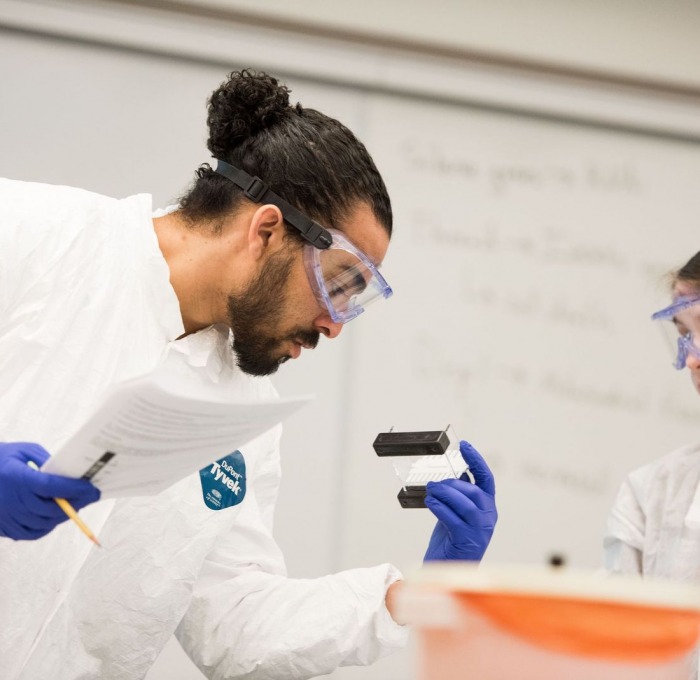 We've got a wide variety of undergraduate courses in Biology and Chemistry for Biology majors, minors and non-majors seeking to expand their scientific knowledge and critical science inquiry skills.
Get a Bachelor of Arts in Biology, Bachelor of Science in Biology, Chemistry, or Chemistry with Initial Licensure in Secondary Teaching.
Learn about our Health Professions Meta Advising and Mentorship Program
Check out what one of our recent alums is doing in the Burg Blog
Majors and Concentrations
Foundational principles and the exploration of contemporary thinking about the nature of life.
Prepares tomorrow's educators to become high school chemistry teachers.
Prepares tomorrow's educators to become high school biology teachers.
Addresses the increased interest in health professions and is designed to prepare you for pursuing post-graduate studies.
Prepares for environmental careers including ecology research and environmental protection.
Bridges biology and psychology to focus on the nervous system function and how it relates to behavior.
Illustrates the different aspects of biotechnology to prepare you for any career in the field.
Prepares you for further education in chemistry, medicine, dentistry, pharmacy, veterinary medicine and other health professions.
Job growth and graduation rates according to the Bureau of Labor Statistics
Minors
---
Course Rotation, Plan of Study, and University Catalog
---
More About Us
---
Meet Our Faculty
Pre-Professional Programs
Guarantee your acceptance to medical school at the Lake Erie College of Osteopathic Medicine (LECOM) with one of three programs.
A program to assist students in pre-professional preparation for careers in the medical sciences.
Questions? Get in touch!
Please reach out with any questions you might have, either though the contact information below or by contacting the department chair,
Dr. Michael Nosek
at 978.665.3430.
Offers majors in Biology, Chemistry and Chemistry with Initial Teacher Licensure.
Antonucci Science 220