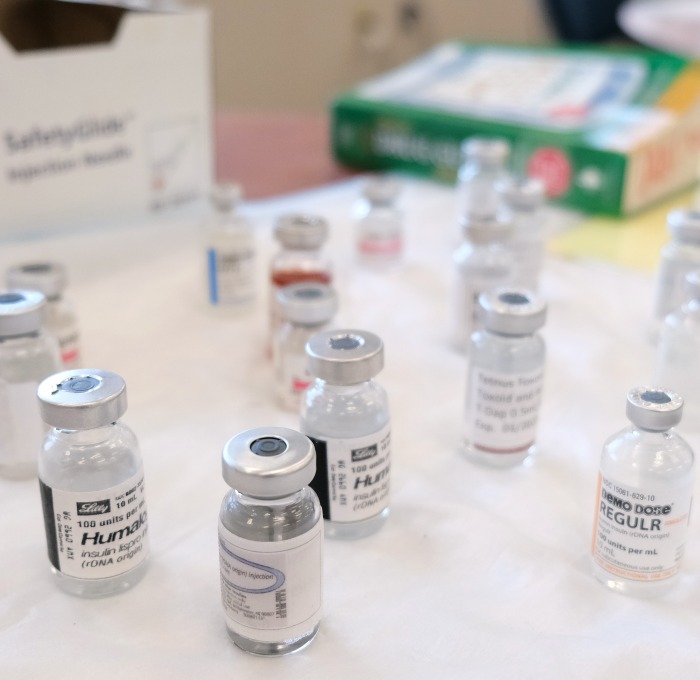 In Short
Our health professions advising program will help guide you on your path to a career in pharmacy.
Program Overview
There are two options for the program, involving 3-4 years at Fitchburg State, and 3-4 years at LECOM.
Provisionally accepted applicants are required to take certain courses and a specified course load:
6 semester credit hours of English
8 semester credit hours of Biology with Laboratory
8 semester credit hours of General Chemistry with Laboratory
8 semester credit hours of Organic Chemistry with Laboratory
3 semester credit hours of Physics
3 semester credit hours of Calculus
3 semester credit hours of Statistics
3 semester credit hours of Economics
3 semester credit hours of Psychology or Sociology
15 semester credit hours of General Education Electives
TOTAL: 60 credit hours
Additional Notes/Requirements
General Education Electives should be in subject areas other than the above prerequisites, such as humanities and social sciences.
CLEP credits may not be used to satisfy any of the minimum requirements. No grade lower than "C" will be accepted. Credits from Pass/Fail courses will not be accepted. AP credits may be used to satisfy requirements in English or behavioral sciences if a score of 4 or 5 was achieved.
A 3.0 cumulative GPA must be maintained, as well as 3.0 science GPA each semester. Final requirements are an overall GPA of 3.4, and science GPA of 3.2 or better.
This early acceptance program removes the requirement of the Pharmacy College Admission Test (PCAT).
EAP students in pharmacy are not required to attend the affiliated student on-campus day but are encouraged to do so.
Advising
EAP Doctor of Pharmacy Program Advisor: Dr. Ron Krieser
Antonucci Science Complex, Room 338
Phone: 978.665.3619
Email: rkrieser@fitchburgstate.edu
Experiential Opportunities
Internships are a great opportunity to get valuable, real-world experiences before entering a competitive job market.
Read more about: Internship
Faculty-led study abroad course opportunities increase student life-transforming experiences, as do student/faculty cooperative research projects.
Read more about: Study Abroad
Curriculum and Other Information