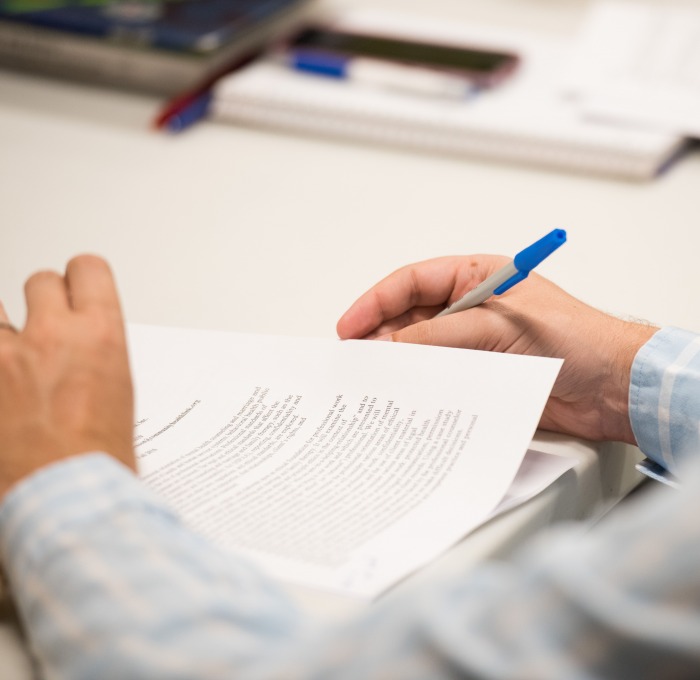 In Short
Provides you with the business skills and management knowledge necessary to become leaders in management.
We've got you covered
What will I do?
Develop strong analytical skills and informed decision making for professional environments 
Learn social responsibility and sensitivity to cultural diversity as it relates to the broadening world market
What we're working on
We're building the next generation of successful community leaders.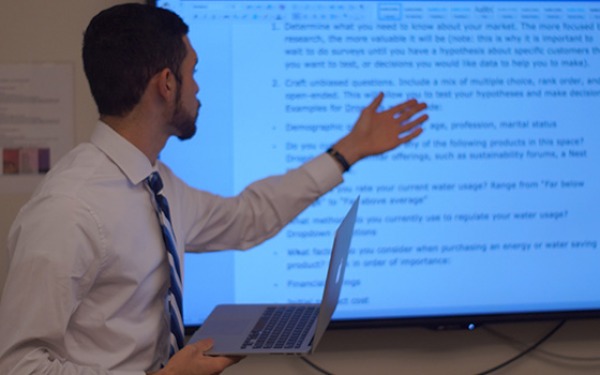 Get your career on track with a Fitchburg State MBA. Expand your options for employment in the business world -- learn more about our Master of Business Administration, management concentration.
Program Overview
The on-campus MBA program offers both on-campus and 15-week online courses.

If you're enrolled in the MBA program and have a GPA of 3.00 or higher, you may request to enroll in one additional concentration. You may choose a dual concentration option after your first semester. If you've been approved for a dual concentration option you must complete the course requirements for each concentration. Courses completed can only be counted once towards one concentration. If you're approved for a dual concentration then you will be required to meet the requirements for the catalog year in which your dual concentration is approved.
All concentrations are eligible for the dual concentration option.
Dual Concentration Options
Students in a dual concentration will complete a total of 39 credits.  Courses completed in the program can only be applied towards one required course in the program or concentration. Students seeking a dual concentration must complete a Dual Concentration Request Form (PDF).
---
Career Opportunities
Project Management
Information Systems Management
Public Management
Operations Management
Plant Management
Strategic Planning
Consulting & Entrepreneurship
---
Program Highlights
---
Total Credits
30 credits
---
Time Frame
While you can complete the program in as few as 2 years, you have 6 years to complete the program.
The MBA program inspired me to return to school. It provided me with a quality education in management related issues and expanded my career opportunities. I highly recommend this excellent, interactive learning experience.
John Donnelly, '16
Degrees and Other Information
Still have questions? We're here to help!
We know you're busy, so we've given you a few different options to conveniently get the answers you need. You can…