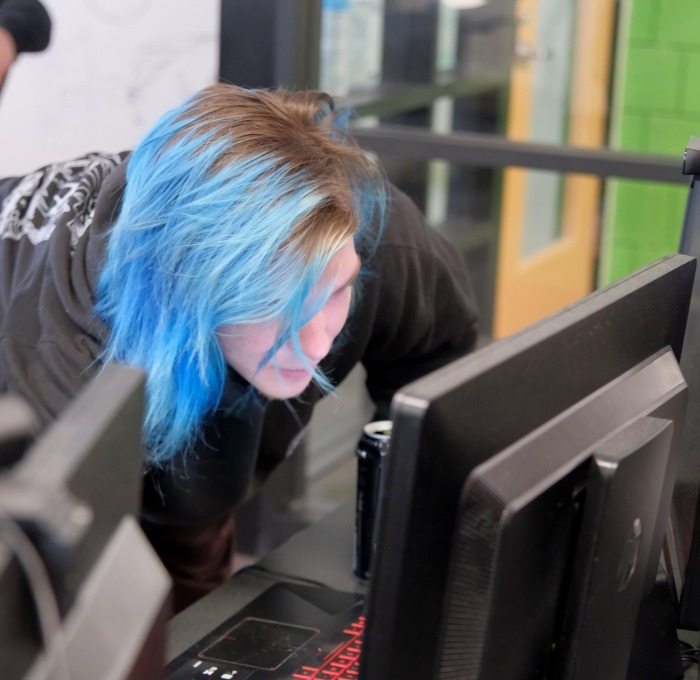 In Short
Students will develop skills in critical thinking, communication, teamwork, and leadership.
Program Overview
The Management Information Systems concentration provides students majoring in Business Administration the opportunity to develop skills in managing software projects, cybersecurity management, using data analytics in decision-making, and the social and ethical impacts of information systems. This concentration prepares you for professional careers across industries in managing information system departments, initiatives, and bridging the gap between business and software development.
The concentration has the same core business administration courses. In regards to the Computer Science Department, this concentration does not involve actual software development but rather gives students the skills to link business needs and decision-making in using information systems. This concentration will serve as a bridge across departments as the university and businesses continue to need employees who are literate in information systems.
Accreditation
The graduate and undergraduate business administration programs at Fitchburg State University are accredited by the International Accreditation Council for Business Education (IACBE), located at 11374 Strang Line Road, Lenexa, Kansas, USA. The International Accreditation Council for Business Education (IACBE) is among the premier professional accreditors for business programs in student-centered colleges and universities throughout the world. The IACBE exists to promote, develop, and recognize excellence in business education. The IACBE accredits business degree programs in colleges and universities through the United States and internationally. The Business Administration Department acknowledges public notification of accreditation by IACBE and adheres to  Public Disclosure of Student Achievement.
Experiential Opportunities
The Fitchburg State University Business Administration Department Internship Program provides you with an opportunity to gain practical experience in your major field of study. Any student may 
apply for an internship assignment
. Your acceptance into the program depends on the availability of positions, your qualifications, and the department's ability to monitor the assignment. The Internship Directors, members of the Business Administration Department faculty, are responsible for the planning, organization and implementation of the Internship Program.
Read more about: Internships
Another opportunity available for marketing majors is the opportunity to study abroad and you can do this one of three ways: short-term faculty-led programs, exchange/direct enroll programs, and outside provider-led programs.
Read more about: Study Abroad
Curriculum and Other Information
Students will be able to apply relevant information from areas of business knowledge to assess situations, identify problems and find solutions.
Students will be able to collaborate and contribute to a team environment to achieve a planned goal.  
Students will be able to demonstrate effective oral and written forms of business communication by being professional in tone and following business conventions; by being clear and easy to interpret; by being concise and providing evidence, insightful data, and logic; and by adhering to ethical standards.
Students will be able to integrate the concepts in the core functional areas of business to formulate informed decisions.  
Students will be able to apply knowledge of the ethical, legal, economic, and global environment to practical business situations and ascertain their impact.  
Students will be able to apply digital intelligence to make, improve, and defend business decisions in a responsible and sustainable manner.  
Students will be able to analyze the role of motivation and influence in achieving a coordinated goal. Exhibit a growth-mindset to harness creativity and innovation.  
Business Manager
Customer Service Manager
Information Security Analyst