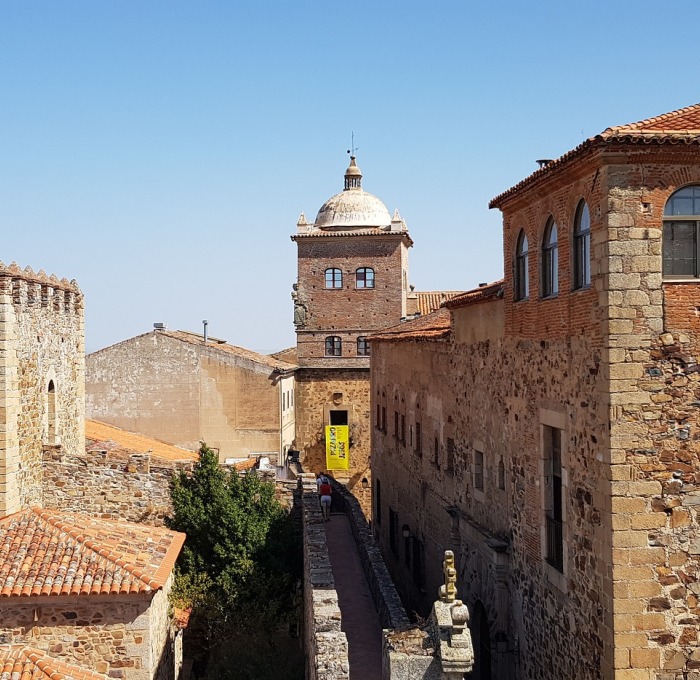 Join Professor Tyner and Felicia-Davis to Caseres, Spain in Summer 2024. This program is aimed at facilitating English immersion to Spaniards through activities, conversations, and more. Please email inthelp@fitchburgstate.edu for more information.
Students should apply for the Global Ambassador Scholarship in January 2024 on Academic Works and will find out what/if they received the scholarship before the first payment due date.
View this presentation to learn more about the program
EDUC 3121 Facilitating English Immersion in Spain
3 credits
Total price of the program: $2,300 (subject to change)
First Payment: Feb. 2024
Second Payment: March 2024
Third Payment: April 2024
PAYMENTS ARE NON-REFUNDABLE.
The cost of a 3-credit SGOCE Undergraduate Summer Course is $981. Students on Financial Aid should talk to their financial aid advisor/academic advisor to see if they are able to take another course during the summer for a total of 6 credits.
See Tuition and Fees for more information on the costs of taking a summer class here at Fitchburg State. Payment due at time of summer registration.
Sample Itinerary
Fly from Boston to Madrid, Spain
Overnight in Madrid
Drive to Cáceres with Pueblo Ingles
Facilitating English immersion to Spaniards through activities, conversations, and more under the instruction of Professors Tyner and Felicia-Davis
Drive to and stay Overnight in Madrid
Fly from Madrid to Boston
Questions? Get in touch!
The Office of International Education provides assistance to international students and students studying abroad.
Hammond Hall 316