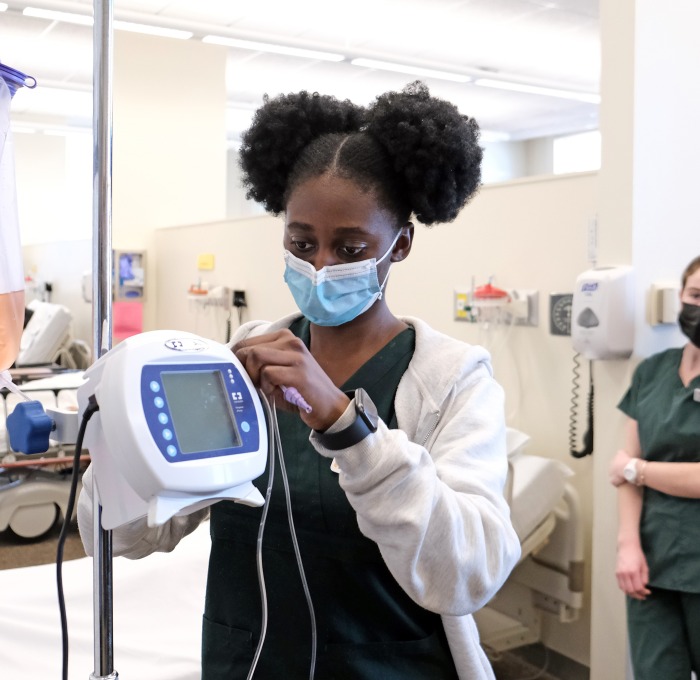 In Short
The LPN to BS in Nursing Bridge Program is designed to transition the traditional or military trained Licensed Practical Nurse (LPN) to the role of a baccalaureate prepared Registered Nurse.
Program Objectives
What will I do?
Synthesize knowledge from the liberal arts, sciences and nursing as a foundation for safe client-centered care
Incorporate basic organizational and systems leadership to provide quality care and patient safety
Incorporate evidence-based nursing practice including current research and critical thinking in the management of client care
Analyze information using information technology to improve patient outcomes
Examine the impact of health care policy, finance, and regulatory environments on nursing practice
Integrate principles of effective communication in professional practice
Synthesize knowledge of health promotion and disease/injury prevention in designing population focused care
Integrate professional standards of moral, ethical, and legal conduct into nursing practice
Preparing tomorrow's nurses
Graduates of this program are prepared to meet societal healthcare needs in a variety of settings. Respect for diversity, social responsibility, and a commitment to excellence in nursing care are emphasized.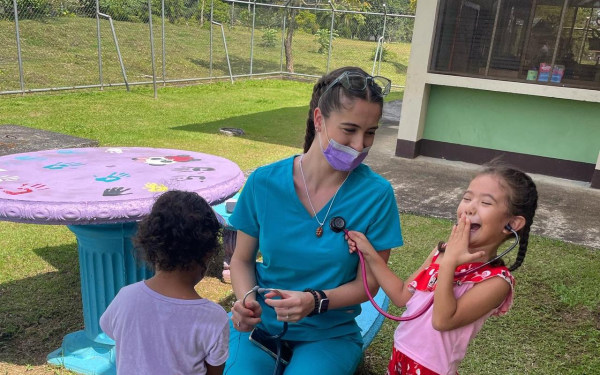 Build on your training and experience to prepare
for new levels of patient care.
Program Overview
The LPN to BS in Nursing Bridge Program is unique as it spans both School of Graduate, Online and Continuing Education (SGOCE) and Day course schedules, creating an accelerated curriculum. This approach allows students to attain their goals as quickly as possible as well as stay on a schedule that works with their career demands. Courses offered or taken through the day division in fall and spring carry the undergraduate day tuition and fees. Courses offered in the evening, winter, or summer through SGOCE carry the undergraduate SGOCE tuition and fees.
Don't forget to register for your NACE Exam
NLN Exam Registration Information and Study Guide Links
Update: The NLN has created a review publication with practice questions for the NACE Foundations of Nursing exam. For $49.00, candidates have 90 day access to a PDF workbook with general information regarding the NACE exams and test taking strategies. There is also a comprehensive overview that summarizes the important facts and concepts. In addition to the workbook, the candidate has access to a practice item bank with retired questions from the NACE exam. This material can be purchased in your student account.
NLN NACE Exams are now done remotely.
To create an account for our institution go to the National League for Nursing (NLN) Testing Portal. (See also above document for test takers with more detailed information). If you have any concerns or issues with available computers for testing, please reach out to ndesche1@fitchburgstate.edu.
Additional Requirements When Enrolled in Nursing Courses
Annual physical examination, tuberculosis screening, and current immunizations
Current health insurance
Current American Heart Association Health Care Provider CPR Certification
Fitchburg State uniform, lab coat, name pin, watch, stethoscope, white sneakers
Meet Department of Nursing Technical Standards
Criminal Offender Record Information (CORI)
Drug screening by clinical agencies as requested per agency requirements
Health Education Systems Incorporated (HESI) testing within nursing courses
Students will receive a "Department of Nursing LPN to BS in Nursing Bridge Program Undergraduate Student Handbook" upon admission for current nursing policies and program details.
Career Opportunities
Once the Bachelor of Science in Nursing degree and the NCLEX-RN exams are completed, graduates are eligible to work as a professional Registered Nurse in various healthcare settings (e.g., acute care, primary and long-term care), seek nursing leadership roles, and apply to graduate programs in nursing.
Delivery
Face-to-face courses offered during the day with some evening courses. One summer semester with day courses.
Experiential Opportunities
Internships are a great opportunity to get valuable, real-world experiences before entering a competitive job market.
Read more about: Internships
Take advantage of the opportunity to study abroad and you can do this in one of three ways: short-term faculty-led programs, exchange/direct enroll programs, and outside provider-led programs.
Read more about: Study Abroad
Curriculum and Other Information
Still have questions? We're here to help!
We know you're busy, so we've given you a few different options to conveniently get the answers you need. You can…