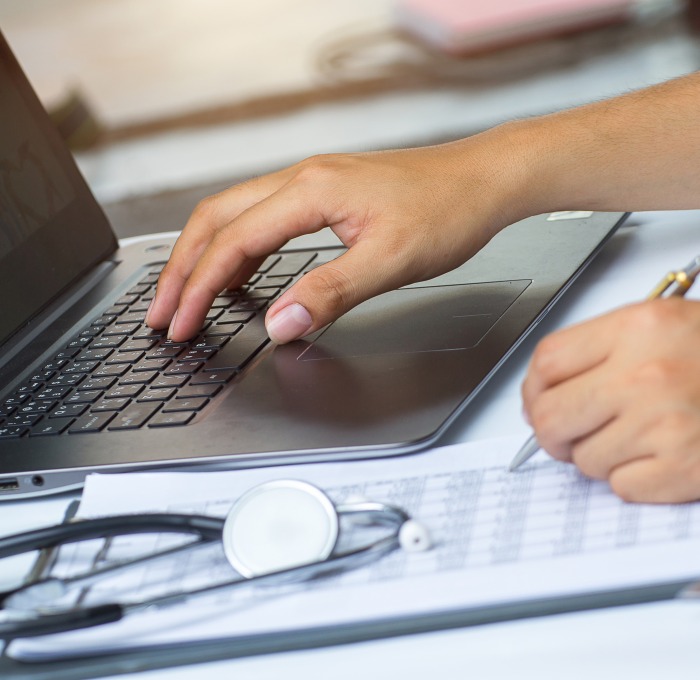 In Short
Be prepared to deal with the prevention, scientific investigation, and treatment of victims of trauma and/or death, as well as the investigation and treatment of perpetrators of abuse, violence, criminal activity and traumatic accidents with our 100% online graduate certificate in forensic nursing.
Student Outcomes
What will I do?
Integrate knowledge from the sciences and the humanities into the provision of advanced nursing care to diverse populations.
Design systems change strategies that improve the care environment.
Lead quality improvement initiatives that integrate socio-cultural factors affecting the delivery of nursing and healthcare services.
Integrate evidence-based strategies and interprofessional perspectives to improve practice and associated health outcomes.
Analyze current and emerging technologies to support safe practice environments, and to optimize patient safety, cost-effectiveness, and health outcomes.
Participate in the promotion of policies to improve public health and advance the nursing profession.
Employ collaborative strategies in the design, coordination, and evaluation of patient centered care.
Synthesize broad ecological, global, and social determinants of health to design and deliver population health interventions and strategies.
Are you a registered nurse looking to pursue advanced leadership positions in the community and the health care system? Do you already hold a master's degree? Earn a graduate certificate in forensic nursing to gain a specialization in the nursing field.

Request Information
Certificate Overview
This program provides an opportunity for advanced practice nurses who hold a master's degree in nursing from an accredited program to acquire specialization in forensic nursing. Forensic nursing is the application of nursing science to public or legal proceedings and the integration of the forensic aspects of health care with the bio-psycho-social education of the professional nurse.
Although you may complete this 21 credit program in as few as two years, you have six years to complete the program.
Accreditation
The graduate certificate in nursing (forensic nursing) at Fitchburg State University is accredited by the Commission on Collegiate Nursing Education (http://www.aacn.nche.edu/ccne-accreditation).
Career Opportunities
Death Investigator
Legal Nurse Consultant
Medicolegal Investigator
Advocate
Sexual Assault Nurse Examiner (SANE)
Forensic Nurse Hospital Based Expert
Risk Management Specialist
Forensic Mental Health Consultant
Curriculum and Other Information
Still have questions? We're here to help!
We know you're busy, so we've given you a few different options to conveniently get the answers you need. You can…