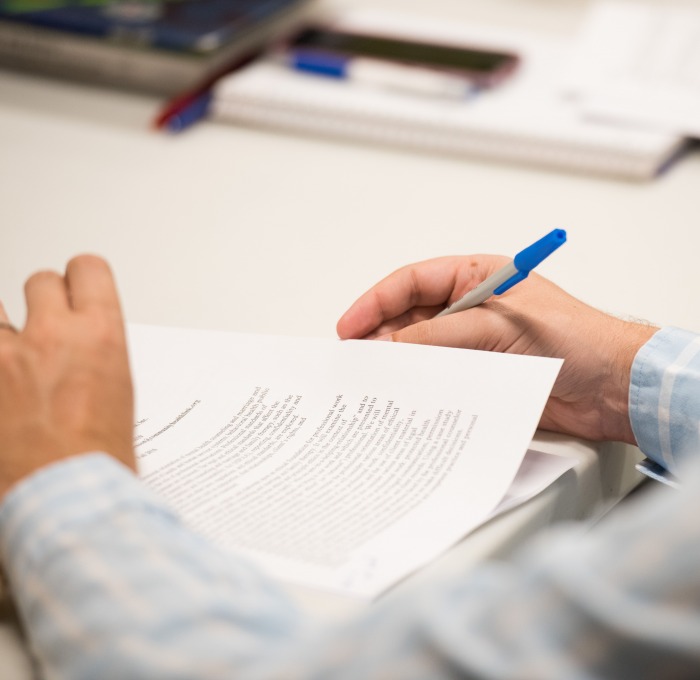 In Short
Gain a rigorous background in the fundamentals of creative writing with our 100% online graduate certificate.
New Program - Begins Fall 2022
Certificate Overview
The 12 credit graduate certificate in Creative Writing is designed for students looking to:
prepare their creative writing for publication.
prepare materials to apply to MFA or PhD programs.
learn about the marketplace for creative writing.
become a member of a writing community and to gain valuable experience from working with actively publishing professional writers.
The program offers courses in poetry and prose throughout the year, and during the summer. Although you can complete the program in as little as one year, you have six years to complete the program.
Career Opportunities
Graduates could get a job as an editor, freelance writer, novelist, or professor, or they could pursue an MFA or doctoral program. 
Curriculum and Other Information
Completed applications are reviewed on a rolling admission basis. Admissions requirements are as follows:
An official transcript of a bachelor's degree from a regionally accredited institution
10 page sample of creative writing
Graduate application and fee
Still have questions? We're here to help!
We know you're busy, so we've given you a few different options to conveniently get the answers you need. You can…