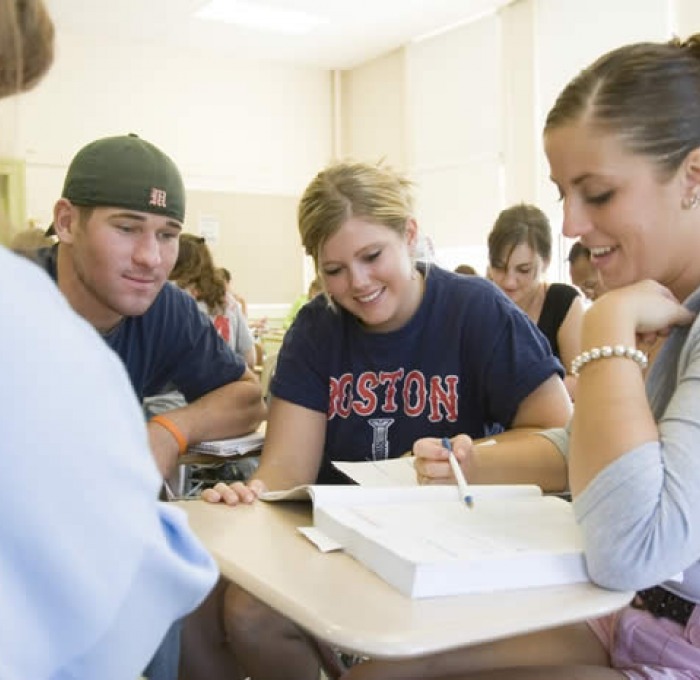 In Short
As you read, analyze, discuss, and write about fiction, poetry, essays, and memoirs, you'll become a critical thinker with sharpened writing and verbal skills.
Program Overview
The English program offers students knowledge of the broad field of literature in English, in-depth knowledge of its diverse aspects, the reading, writing, and research tools for exploring the field and its boundaries, and ample opportunity for hands-on experience in related fields. Because the abilities and knowledge gained as an English major have such broad applications, career choices after graduation are almost unlimited. English majors at Fitchburg State University have continued their studies in graduate programs in literature, education, creative writing, library science, and counseling, and several have been accepted to law school programs.
Experiential Opportunities
Internships are a great opportunity to get valuable, real-world experiences before entering a competitive job market.
Read more about: Internships
Faculty-led study abroad course opportunities increase student life-transforming experiences, as do student/faculty cooperative research projects.
Read more about: Study Abroad
Whether you're looking to write fiction for our literary journal, contribute to the student newspaper, or develop lifestyle content for one of our other publications, there's so many ways to get involved.
Read more about: Student Publications
Curriculum and Other Information