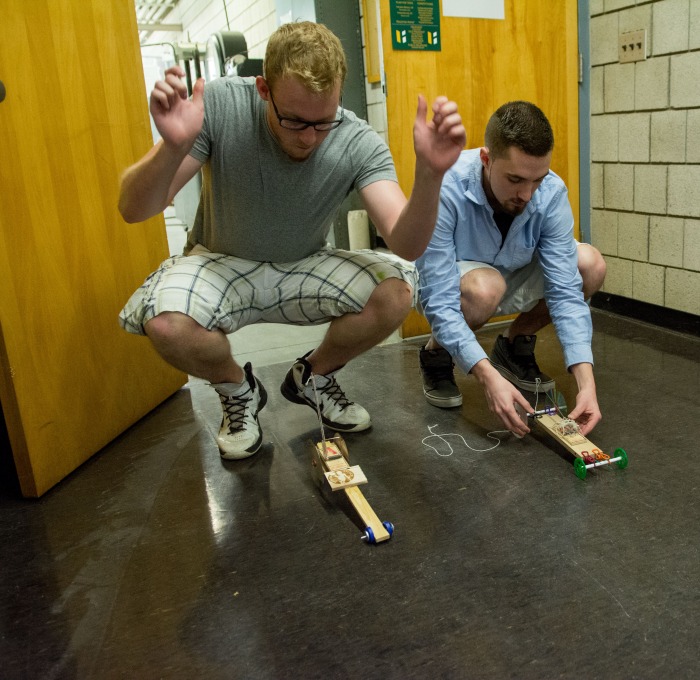 In Short
The Manufacturing Engineering Technology Concentration focuses on developing tools, implementing designs, or integrating machinery, equipment, or computer technologies to ensure effective manufacturing processes.
Program Overview
The Manufacturing Engineering Technology Concentration addresses competencies in engineering design, manufacturing processes, sustainability, and ethics. Specialized learning objectives enhance knowledge and skills in industrial automation, Enterprise Resource Planning and Lean Six Sigma.
Program Objectives
Our mission is to develop individuals who are innovative in problem solving, understand the inherent value of design, have high ethical standards, are skilled in communication, are cognizant of their responsibility for a sustainable future, and are responsive to change.
Experiential Opportunities
Internships are a great opportunity to get valuable, real-world experiences before entering a competitive job market.
Read more about: Internships
Faculty-led study abroad course opportunities also increase student life-transforming experiences, as do student/faculty cooperative research projects.
Read more about: Study Abroad
Curriculum and Other Information
Graduates of the program will have the following: 
An ability to apply knowledge, techniques, skills and modern tools of mathematics, science, engineering, and technology to solve broadly-defined engineering problems appropriate to the discipline
An ability to design systems, components, or processes meeting specified needs for broadly-defined engineering problems appropriate to the discipline
An ability to apply written, oral, and graphical communication in broadly-defined technical and non-technical environments and an ability to identify and use appropriate technical literature
An ability to conduct standard tests, measurements, and experiments and to analyze and interpret the results to improve processes and
An ability to function effectively as a member as well as a leader on technical teams
Graduates are prepared for careers, both regionally and nationally, in this rapidly changing field and can also pursue post-graduate studies in this field or complementary disciplines such as a Master's in Business Administration, etc.